Is the new Audi A3 saloon coming to Europe?
Will Audi bring their saloon version of the next generation A3 to the Europe and market. I understand that the new A3 will be a size between the A4 and the present A3 .
Filed under future cars - Asked by F D (Dublin) - Fri, 06 May 2011 10:30
---
Answer
Hi Frank,
We would expect the new Audi A3 saloon to come to Europe. Aside from retailing stretched versions of the Audi A6 in China, we are pretty sure that Audi always give Europe all of their cars. We could probably expect to get more details on this later in the year, most likely at the Frankfurt Motor Show. Like any car evolution, the A3 will undoubtedly get bigger!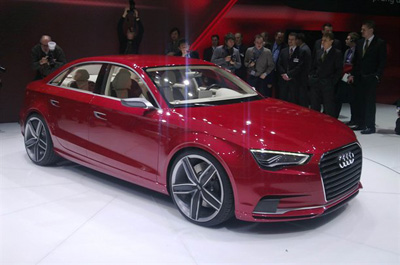 Answered by: Complete Car Adviser