Hi there guys.
Can you help me with selecting my next car? Currently have a 161 BMW 420d Gran Coupe with 50k km on the clock (GB import bought from a main dealer in Dublin). Do 10k km per annum. City center living, on street parking. Very happy with the car - love the drive experience but now it's a bit small in the back for toddler passenger and all our baggage etc. Looking to change in next couple of months, with a hybrid in mind.
Disappointing range of options though for any of the estate/MPV cars I fancy, e.g. BMW Touring or Volvo XC60. Looks are important but driving experience and space are key. As is easy parking into tight spaces! Did drive a Skoda Superb wagon recently and loved all the gadgets, but felt the ride was spongey. Budget is €45k including trade in/private sale. Open to going the import route again as choice and range much better for hybrids.
Any insight would be really appreciated.
Thanks.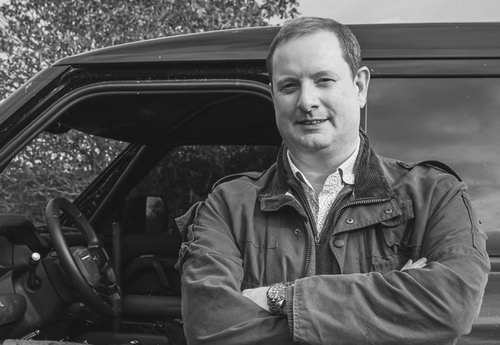 Answered by: Neil Briscoe - Complete Car Advisor -
@neilmbriscoe
Answer
Hi Daragh,
OK, with on-street parking, I'd recommend you steer well and truly clear of a plug-in hybrid for now. I'm in the same position and with the dearth of public chargers, it's a real nightmare to get a charge into them and use them at their most efficient. Unless you feel happy using local public chargers, of course, but if you're going to do that I'd make sure to do the literal legwork, and see how far they are from your home as you may sometimes have to leave the car charging and walk home. Not the most convenient.
If you're looking at a hybrid, of course, that turns us instantly in the direction of Toyota. The Camry is a truly excellent car, but it's a bit of a mobile sofa. If you thought that the Superb's ride was a bit too soft, then I don't think you'd be a candidate for a Camry. Possibly a Lexus, then? An ES 300h is basically a Camry in a smarter suit, but again it's not the sharpest car to drive. An NX 300h SUV might be a good balance — roomy enough to be toddler-friendly, reasonably sharp to drive and a hybrid without a plug. The Toyota RAV4 is another good (even excellent) option, but again would perhaps be a bit too soggy at the controls for your taste.
There is a hybrid (as opposed to plug-in hybrid) Hyundai Tucson on the way soon, and we mean the incoming new version, which gets much more dramatic styling than that of the current car, and which will have suspension and steering fettled, in part, by Hyundai's N-Sport division. Could be worth hanging on for that if you like the look of it.
If, and I know as we said at the top, it's a big if, you're willing to go down the plug-in hybrid route, then the possibilities open up a bit. Skoda has just launched a
plug-in hybrid Octavia RS
, which in estate form could be the ideal blend of performance, poise and buggy-hauling abilities. Of course, you could then stay in BMW's orbit and get the incoming new 300e Touring (or indeed the existing
330e Saloon
, if you don't need the extra  practicality) as that's probably the best all-round plug-in hybrid currently on the market. Volvo's V60 plug-in is another good shout, but if you were going to go for the
XC60
, I'd insist you get the fantastic
Engineered By Polestar version
and that's pretty pricey.