I have a Hyundai Tucson diesel worth about €3,000. My daily commute is 130km, seven days a week, mostly away from the motorway. I have another €12,000 to add to the trade-in value.
I am a single person, but I need to pull a trailer for very small stuff and need to fit in the golf clubs. I typically hold onto a vehicle for five to seven years.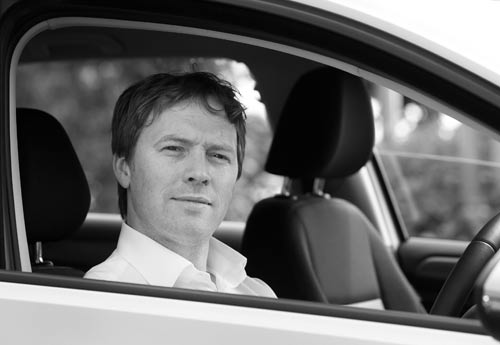 Answered by: Shane O' Donoghue - Complete Car Adviser -
@Shane_O_D
Answer
Hi Rory,
I'm sure you're aware that your budget will get you any number of relatively new regular cars such as the Volkswagen Golf, Toyota Corolla and Ford Focus, along with bigger models like the Ford Mondeo and Toyota Avensis.
However, given your current choice of car I'd suspect that you'd like to retain the elevated driving position and your mileage dictates a diesel engine. Most cars can take a tow bar and you don't have heavy towing needs so that's not a major consideration. Likewise, all SUVs etc. will have room for your golf clubs.
So the logical choices based on all that include:
BMW X3: Good diesel engine, spacious, but your budget may only get you an older example.
Citroen C-Crosser: Great 2.2-litre diesel engine; rest of car built on Mitsubishi mechanicals.
Honda CR-V: Bomb-proof reliability, but again may have to settle for older example.
Hyundai Santa Fe: Big and comfortable, though running costs higher than smaller SUV.
Mitsubishi Outlander: Spacious, well made, ok diesel, if loud.
Nissan X-Trail: Strangely forgotten, but plenty around at this price.
Peugeot 4007: Shares its engine and underpinnings with the Citroen above.
Suzuki Grand Vitara: Very reliable.
Toyota RAV4: Another with impressive reliability. Possibly the choice of the lot at this price.
There are loads of older, bigger SUVs for sale at that price too, but they'll cost you more to run for no real benefit.
If you're willing to change body styles completely it's worth checking out something like a BMW 120d Coupé or a diesel 3 Series Coupé. There are also plenty of great estates on the market for that budget, including the Audi A4 Avant and BMW 3 Series Touring. I know you don't need that space for a family, but it's useful for a lot of other things.
Come back to us with more information and we'll help to narrow your search further.