by Shane O' Donoghue on 08 Apr 2011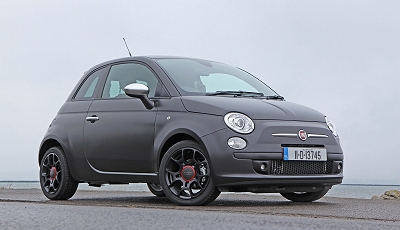 We've just spent the week in the matte black Fiat 500 you see below. Abarth models aside, it's the least girly version we've come across yet. Cool paintwork aside it's powered by the new TwinAir engine. That's just two turbocharged cylinders.
The offbeat rumble from the engine won't suit everyone, but it's a cracking little car and mixes decent performance with good economy. This one is in Sport spec too so it's actually fun around corners.
Now all we need to do is convince the powers that be to bring the Abarth brand back to Ireland officially. And offer…