Should I look out for anything buying a Volkswagen Transporter?
I was interested in buying a Volkswagen Transporter 1.9 TDI. I was wondering if you have any suggestions regarding issues I should be aware of when buying a used commercial vehicle.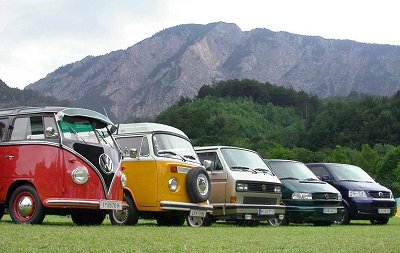 Cian Kiernan (Mullingar)
Mar 2012 Filed under: commercial vehicle
---
Expert answer
Hi Cian,
We don't profess to be van experts, so we put this question to Gerry Murphy, a jury member on the Irish Van of the Year panel. His response is:
"The Volkswagen Transporter is a popular choice and owners are generally very loyal to the brand so repeat purchases are common place. Buying a used van is a little more complicated than buying a used car. As with any commercial vehicle, what the van was used for previously will tell you a lot about it. Did it tow a trailer? Was it used in the construction industry - often carrying heavy loads - or was it used to deliver flowers or light goods around a city?
A close look at the interior and cargo area for wear and tear will tell you how the van was treated. Also, vans that are owned by private members of the public are often better treated than vans that come from a fleet. As with any vehicle check if it has a service history. This is essential.
As for the Transporter, you don't say what year it is but there are things to look out for. Check that the area around the turbocharger is dry and not showing any signs of leakage. Also look under the vehicle from the rear and check that there are no signs of damage to the coil springs especially if the van pulled a trailer in its previous life."
Hope that helps
Shane O' Donoghue - Complete Car Adviser
@Shane_O_D