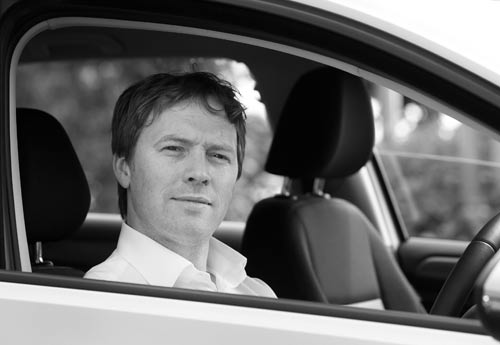 Answered by: Shane O' Donoghue - Complete Car Adviser -
@Shane_O_D
Answer
Hi Abdullah,
It's not the usual kind of question we get and obviously you should only do such things on a private piece of land! Assuming you've properly disengaged the traction control (you have to hold down the button for 10 seconds), put the transmission into manual control so you change gears with the paddles behind the steering wheel. Drifting is all about the initiation and without a mechanical handbrake or clutch you'll need a combination of power and momentum (depending on the model you have).
Until you're comfortable with it, it's best to start off slow. Approach the bend, brake so that the weight transfers to the front tyres, release the brakes and start to turn. As soon as you do, get on the throttle and be ready to feather it and add some opposite lock. You will need to be in a low enough gear for the engine's torque to overcome the rear tyres, but not so low that you run out of revs early.
This is only one way of doing it. There's no substitute for practice, so get yourself along to a Mondello Park test day and experiment in a safe environment - and never practise on the public road.
Final word: don't expect to be able to drift for very long if you have a diesel XF. Most diesel cars have a very narrow power band that makes them tricky at the best of times.
Have fun...