We need a low-emission seven-seater with sliding doors
We are going to avail of the scrappage scheme to buy a new car. Our main needs are:
- great storage: we cart around jogging buggies, bike trailers, hiking back packs etc.
- preferably A tax band (if such cars exist in Band A).
Because of storage needs we have been looking at seven seaters (although we just have one child we love lots of storage capacity) and my husband spotted one we both like (the Ford Grand C-Max). We really like the sliding back doors and the tinted back windows - keeping the sun out of our two-year old daughter's eyes is a constant struggle! It is a bit out of our price range (though if really worth it we could stretch). Just wondering what you would recommend and if there is a something similar to the Ford C-Max but cheaper? 
Filed under choosing new car - Asked by Ailis Brosnan (Castleisland) - Sat, 23 Apr 2011 21:37
---
Answer
Hello Ailis,
Well for a start you have forgotten about the new Mazda5, which could be right up your street and it comes in €2,000 less than the Ford C-Max . It is a really impressive car and has a 1.6-litre diesel engine, which is frugal and puts it into Motor Tax Band B. It isn't quite as engaging as the C-Max to drive but it is well equipped and feels like a very high quality product. Here it is: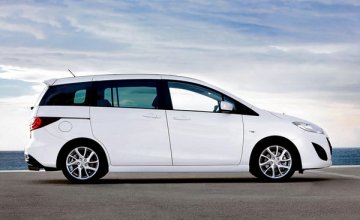 €24,995 will get you the entry-point into the Mazda5 and we think it is a really good car and would seem to suit your needs. 
While it doesn't have sliding doors, you simply must try the Peugeot 5008 because it is so good. Click on the link to read our full review. That would make a great buy.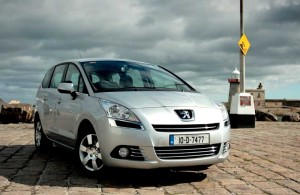 With regards to the Ford Grand C-Max you need €26,995 to get into the 1.6-litre Activ model. 
Out of all of these, Ailis, I think you should really consider the Mazda5.
Hope that helps!
Answered by: Complete Car Adviser