My car has been left idle for a weeks in my garden (on a slope). I went to take it out the other day and it wouldn't move. Reverse gear will engage but the rear passenger side wheel won't budge. Any idea what could be wrong and how to fix it? Thanks.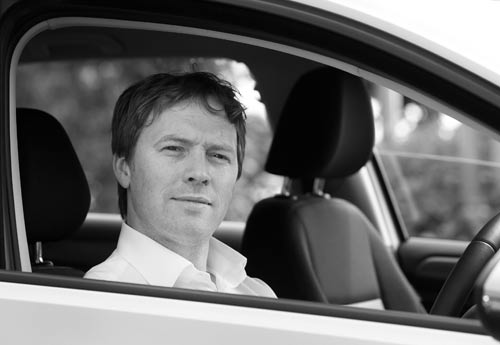 Answered by: Shane O' Donoghue - Complete Car Adviser -
@Shane_O_D
Answer
Hi Emma,
It's likely that the brakes have seized on that wheel. Don't worry though, it's usually not a big deal to sort out. It happens a lot to cars that are not used regularly.
If at all possible, move the car to a safe, flat piece of ground. This may require more revs than usual and in fact, doing this might be all it takes to unstick the brakes. If they are still stuck, then jack up the car and take off the wheel. Release the handbrake and tap the hub firmly with a rubber-coated mallet.
If that still doesn't do it, then you'll need to enlist the help of a mechanic, but in most cases just moving the car will do the trick.
In future, if you know you'll not be using your car for a while, don't use the handbrake. Park the car in gear and put blocks in front of the wheels.
Hope that helps