What do you think of the new Toyota RAV4 4x4 2.2 D automatic compared to BMW X1 D auto, Hyundai ix35 4X4 D auto, Kia Sportage 4X4 D auto or the Nissan Qashqai 4x4 D Auto?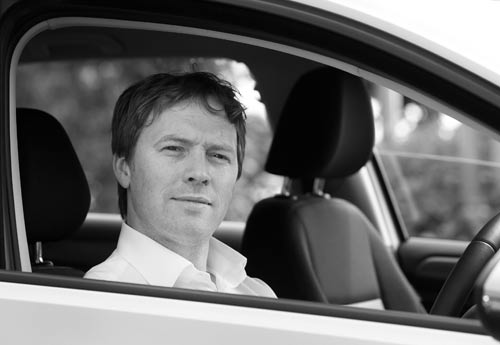 Answered by: Shane O' Donoghue - Complete Car Adviser -
@Shane_O_D
Answer
Hi Eamon,
That's quite a wide selection! Let's go through each model first of all:
Toyota RAV4:
Going by your shortlist you obviously need four-wheel drive and an automatic transmission. There's only a single Toyota RAV4 on sale fitting that, the RAV4 Sol in 4wd powered by the 'D-Cat 150 (2.2)' engine. That's a 2.2-litre turbodiesel. Choice stats:
Price: €39,465
CO2 emissions: 189g/km
Tax band: E
Annual road tax: €630
Combined cycle fuel consumption: 7.2 litres per 100 kilometres
Maximum power: 150hp
Maximum torque: 340Nm
Towing ability: Up to 1,800kg
BMW X1:
The cheaper xDrive18d model doesn't seem to have an automatic option so you'd have to go for the xDrive20d SE at least. The stats:
Price: €43,091
CO2 emissions: 155g/km
Tax band: C
Annual road tax: €302
Combined cycle fuel consumption: 5.9 litres per 100 kilometres
Maximum power: 180hp
Maximum torque: 350Nm
Towing ability: Up to 1,800kg
Hyundai ix35:
This is one of the newest SUVs on the market, but it's more of a crossover than an SUV really. That's emphasised by Hyundai only listing the two-wheel drive model with a manual gearbox on its website. It does say that "Automatic subject to availability. Please contact your local Hyundai Dealer", but we're not sure there is an automatic option available for this car as yet. We've asked Hyundai for clarification.
Kia Sportage:
There's an all-new Sportage launching later this year, so we assume you're thinking about that. Full details have yet to be released, though Kia tells us that, along with a new 1.7-litre turbodiesel engine a 2.0-litre turbodiesel 4x4 model will be offered on special order with an automatic gearbox. Tax will be band D, costing €447 per year. I'm afraid that's all we know at this stage. We're driving it next month for the first time.
Nissan Qashqai:
Nissan gave the Qashqai a facelift this year and it looks better than ever. For some reason the new look has not been applied to the seven-seat '+2' version on Nissan Ireland's website. However, the figures below refer to the regular five-seat version. The cheapest available with a diesel engine, four-wheel drive and an automatic gearbox is the Qashqai 2.0d A/T 4x4 SV. The stats:
Price: €37,995
CO2 emissions: 191g/km
Tax band: F
Annual road tax: €1,050
Combined cycle fuel consumption: 7.2 litres per 100 kilometres
Maximum power: 150hp
Maximum torque: 320Nm
Towing ability: Up to 1,400kg
Summary:
So, let's leave the Kia and Hyundai out of the equation for the moment, as we don't have enough information to make an informed decision.
The Toyota and Nissan compare well to each other. Like the Qashqai, the RAV4 was given a makeover for 2010 so it's fresher than ever. In diesel, automatic, four-wheel drive guise, the Toyota appears to win that battle, as the Qashqai is very expensive to tax. The Toyota is the better tow car too.
It looks like the Toyota probably wins outright on paper. The BMW X1 xDrive 20d is more powerful, significantly better on fuel and a newer design than the RAV4, but it's also a lot more to buy to begin with. Even paying less tax and fuel costs, it'd take a long time to claw that price difference back. Pity the xDrive18d doesn't come with an automatic transmission, as that could be a better choice, but in this list, the Toyota wins the logical argument.
Make sure you test drive examples of both before you decide and please do let us know in the comment box below what you end up doing.