Should I wait for the BMW 128ti?
Hi,
I have a question regarding the new BMW 128ti. Having recently ordered a BMW M Sport 118i auto, I am now in a quandary due to the announcement of the 128ti. I have spent a long time driving many cars and ended up making my decision to purchase the BMW 118i. Preferably the car would have had a little more performance (and economy for the level of performance), I waited around a year in the hope that a petrol 120i would become available (diesels are not an option for me), but nothing has yet been announced even though they exist in other markets.
Before placing my order I tried the M135i and, other than the raw power difference I far preferred the driver engagement of the 118i M Sport. I can only put this down to the 200kg or so weight difference? I live in a rural area and most of my driving is on small twisty, hilly lanes with some nice back roads, I rarely drive on main roads or motorways. So suspension compliance and driver engagement are important to me. My BMW dealer has immediately suggested I could change my order to the 128ti once it becomes possible, but it's early days with no hard facts on cost or a test drive available - I have already sold my car so it's a push bike and motorcycle only at the moment.
I would be very appreciative if you could spare some time to consider my position and would value your thoughts on the 128ti versus my ordered car. Having read your account of your experience with the 128ti, i thought you would be the best person to help.
Very best wishes
Tim
Filed under choosing new car - Asked by Tim Williams (Dartmouth) - Mon, 05 Oct 2020 14:17
---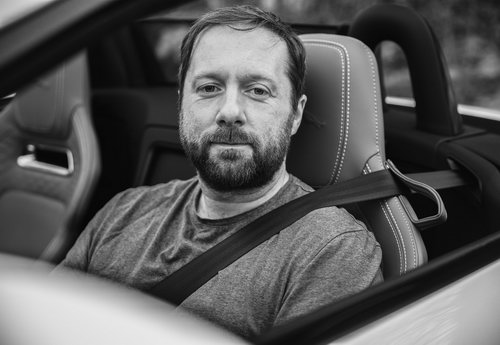 Answered by: Dave Humphreys - Complete Car Advisor -
@LordHumphreys
Answer
Hi Tim,
The 120i is due to come at the end this year, with 184hp and with the M Sport suspension should be a bit of fun to drive. However, I don't think it will be as engaging as the 128ti. Not only will the 128ti still have a power advantage, I suspect there will be a noticeable difference in ride quality to what the 120i might offer. The 128ti has compliance in the suspension and involving steering that makes to a real joy to drive. More details for the car are due in the coming days, so take a closer look then and see if it helps make up your mind.