---
Published on March 8, 2023
Please note: All of these finance options were correct, as advertised by car manufacturers, importers, or dealers, at the time of writing, but car finance is constantly changing, and the final rate you get and repayments you'll need to make will depend hugely on your own circumstances. Never take out a finance product that you cannot afford to pay back and always seek professional, unbiased advice before committing to any car finance product.
---
1. New Renault Megane E-Tech Electric on PCP
List price: €38,345
Monthly repayment: €299 (as per example)
Purchase type: PCP
Interest rate: 5.9 per cent
Without question, the new all-electric Renault Megane was one of our star cars of 2022. By going fully electric, the new Megane has freed itself from comparison with its old sparring partners, the Golf and the Focus, and has struck out on its own as an almost crossover-y style family hatchback, with tremendously handsome styling and on-road presence. Inside, if anything, it's even better with plenty of space and excellent quality. The big touchscreen and digital instruments look great and work well too, and the Megane is that rare thing - a family-friendly EV that's actually engaging to drive. Renault Ireland currently has a PCP finance offer that will put one on your drive for a hair under €300 per month. That'll be a basic model, with a 300km range (rather than the big-battery model's 450km), but it makes up for that with ultra-quick 22kW charging from kerbside chargers.
Read our Renault Megane E-Tech Electric review


2. New Toyota Corolla Touring Sports on PCP
List price: €34,090
Monthly repayment: €294.37 (as per example)
Purchase type: PCP
Interest rate: 6.9 per cent
We've just tested the updated Toyota Corolla hybrid and it's a bit of an all-round belter. Toyota has dropped the 2.0-litre hybrid option for the Irish market (unless you're buying the Toyota Corolla Cross) but in compensation has upgraded the 1.8-litre hybrid to 140hp as well as giving it a more powerful electric motor and a more efficient hybrid battery. The result? You can manage as much as 70 per cent of your drive on electric power and there's a more convincing performance kick when you need to accelerate. Motorway refinement is improved too. A monthly repayment of €300 gets you into a basic (but still very well equipped) Luna-grade Touring Sports estate version of the Corolla. Why buy the estate? Because it has more rear legroom than the hatchback (thanks to a longer wheelbase) and a bigger, more versatile boot than the saloon (holding 598 litres of luggage). It's also good fun to drive, with sharp steering and a well-sorted chassis. As all-rounders go, this is hard to beat.
Read our Toyota Corolla Touring Sports review
3. New Citroen e-Berlingo on PCP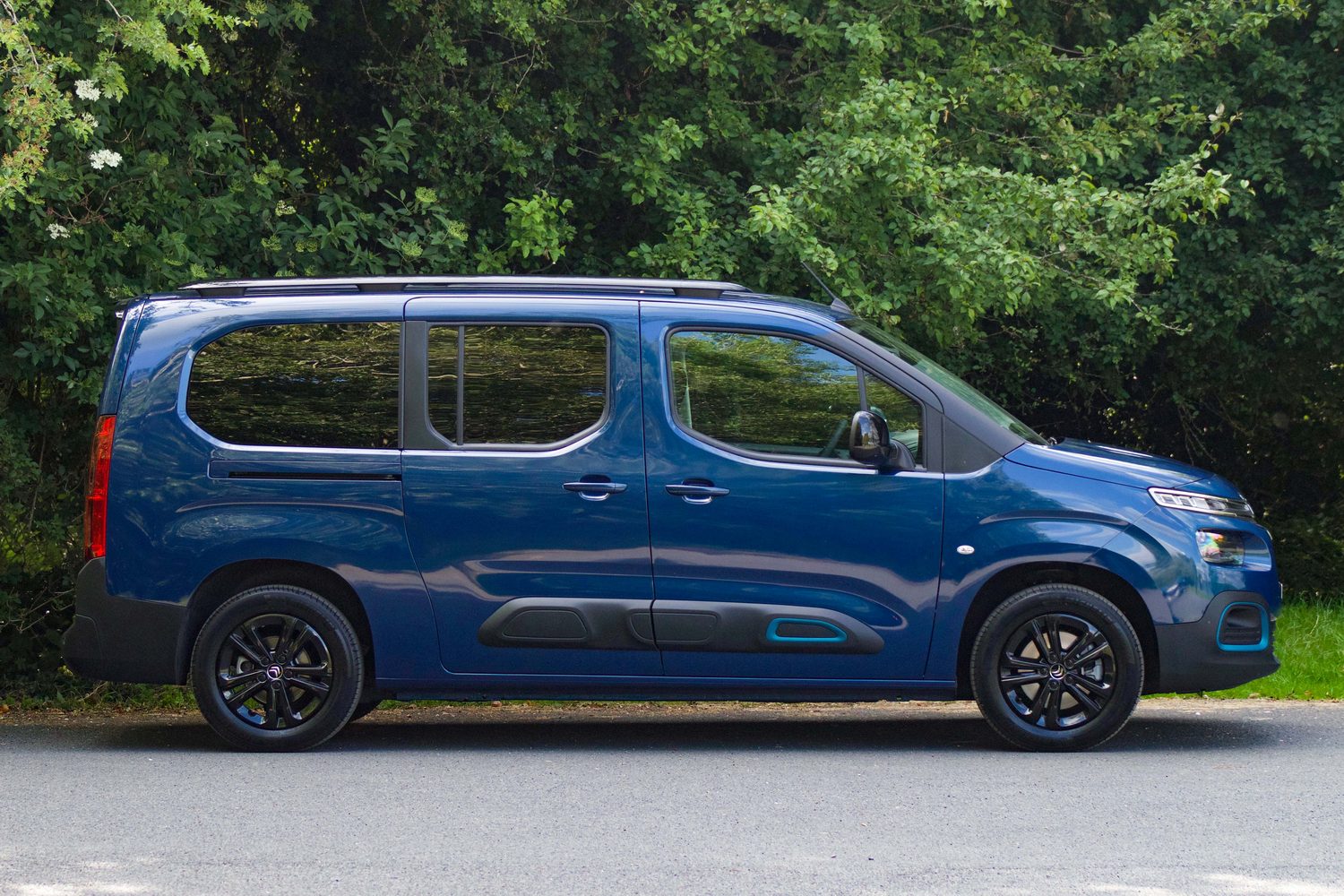 List price: €36,562
Monthly repayment: €324 (as per example)
Purchase type: PCP
Interest rate: 2.9 per cent
OK, we're busting the budget ever so slightly here, but c'mon - what's an extra €20 a month between friends? It'll be worth it to get your hands on the e-Berlingo, which is one of the most versatile and useful cars on the market. Mind you, there's an elephant in the room and it's the range. With a 50kWh battery, the e-Berlingo has an official range of just 280km, and will probably just about scrape 200km in mixed conditions. Which isn't great, but as long as you're not hauling ass down the motorway between Dublin and Cork every day, it should be sufficient. Besides, there are compensations such as the massive interior, bigger boot, oodles of storage space and the fact that the electric motor (all 136hp of it) is far, far more refined than the old diesel engine you used to get in a Berlingo. Best of all? Sliding side doors - if you have kids, these are a god-send in crowded car parks.
Read our Citroen e-Berlingo review
4. New Dacia Jogger on PCP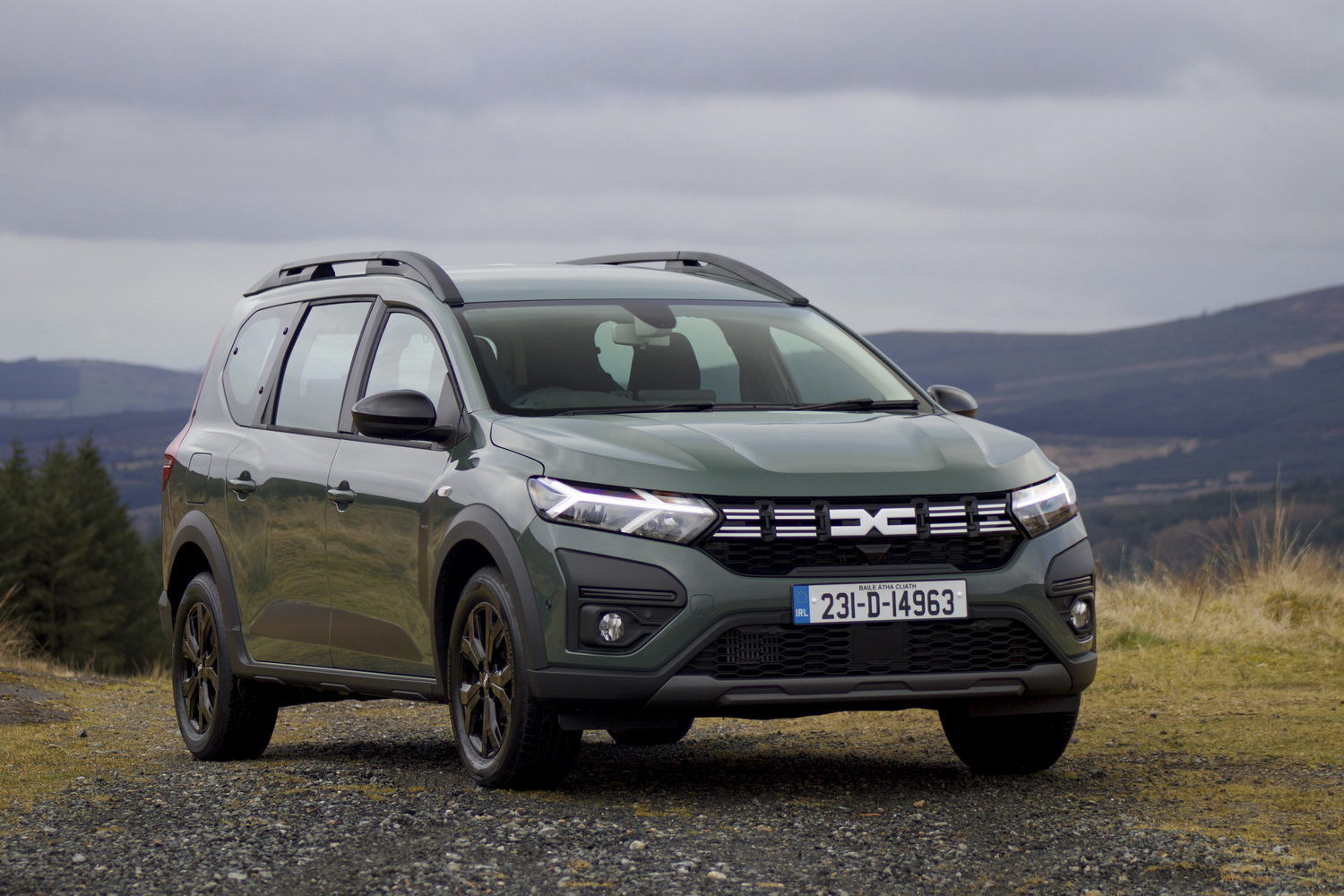 List price: €28,440
Monthly repayment: €302 (as per example)
Purchase type: PCP
Interest rate: 5.89 per cent
Once again, Dacia rides to the rescue of value and does it with more than a little class. The Jogger has just been updated with some new colour options, Dacia's new 'DC' grille and badge, and the option of both a hybrid model and a range-topping new 'Extreme' version. It's the Extreme version we're looking at here, and unlike most of the other cars on this list, we haven't had to put down a notional massive deposit or trade-in. In fact, just €8,000 down means you can, over three years, bring your Jogger Extreme's monthly payments down to €302 (with a €12,500 optional final payment). It's a bargain for a car this versatile and - yes, honestly - good to drive, not to mention the seven seats, a big boot, a keen little 1.0-litre engine and an eight-inch touchscreen. Honestly, what more do you want from a car?
5. New Volkswagen Polo R-Line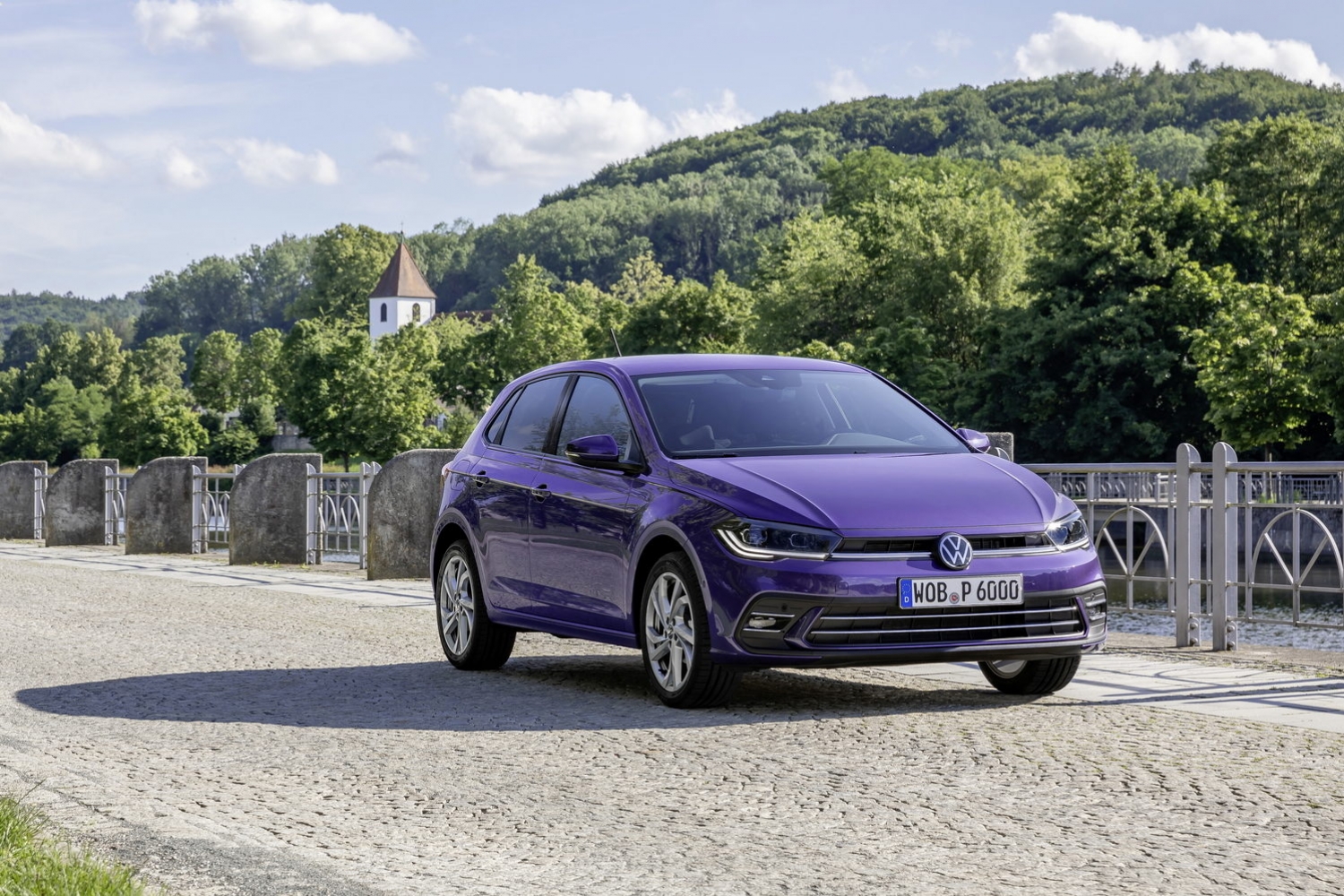 List price: €27,415
Monthly repayment: €299 (as per example)
Purchase type: PCP
Interest rate: 6.9 per cent
You could scrimp and get yourself into a basic version of a mid-size family hatch for €300 per month, or you could get a loaded-up smaller car and feel a bit of luxury. That's what we've done here - Volkswagen currently offers the R-Line version of the trusty Polo, the top-spec model, for €299 a month on a PCP and it's a cracking car. The 95hp turbocharged three-cylinder petrol engine gives you plenty of performance and decent fuel economy too. R-Line spec means you get a sporty body kit so if you squint a bit, you could imagine it's a GTI, while on the equipment front you get sports seats, ambient lighting, 16-inch alloys, an eight-inch touchscreen, radar-guided cruise control, parking sensors front and rear, and a reversing camera. Conventional, but cracking.
Read our Volkswagen Polo review
6. New Skoda Octavia on PCP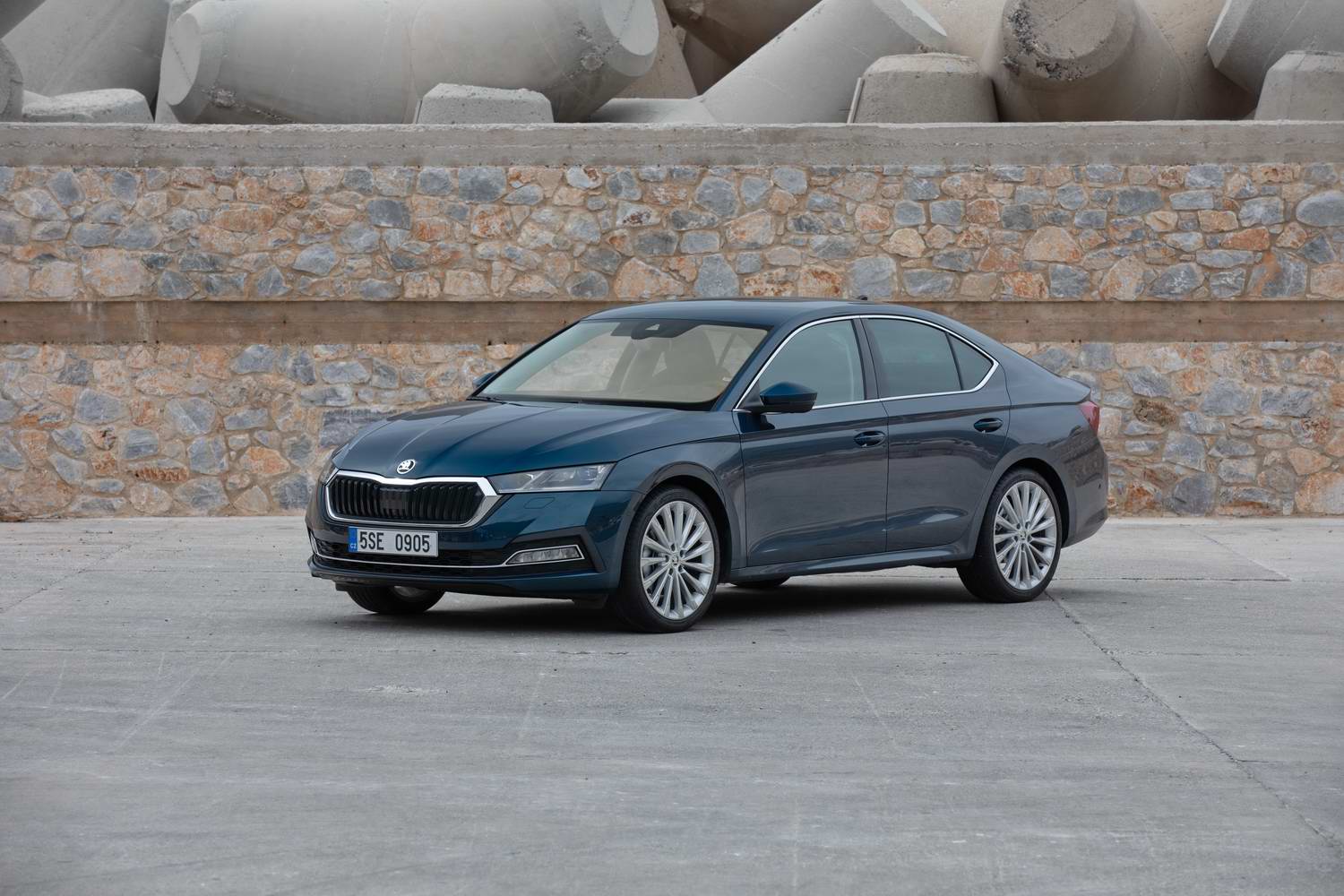 List price: €29,995
Monthly repayment: €319 (as per example)
Purchase type: PCP
Interest rate: 7.9 per cent
If you squeeze your budget a little, you could get a Skoda Enyaq electric SUV on your driveway for just slightly more than €300 per month on a PCP. However, that would be the Enyaq 60 model, which has a smaller battery and a truncated range, so we've found something better in the Skoda offers drawer - an Octavia. A car celebrating 25 years on sale this year, the Octavia has long been one of the best family car options in the market. It's the same price as (or slightly less than) a Golf, but with way more interior space and a whopping 600-litre boot slung out the back. This offer is a for a basic Ambition model, but to be fair that gives you all you need including 17-inch alloy wheels, a big touchscreen, a reversing camera and two-zone climate control - plus you get the delightful 110hp 1.0-litre turbocharged petrol engine. A hugely versatile car, well-made, and it's even sweet to drive.
7. New Hyundai Kona Hybrid on PCP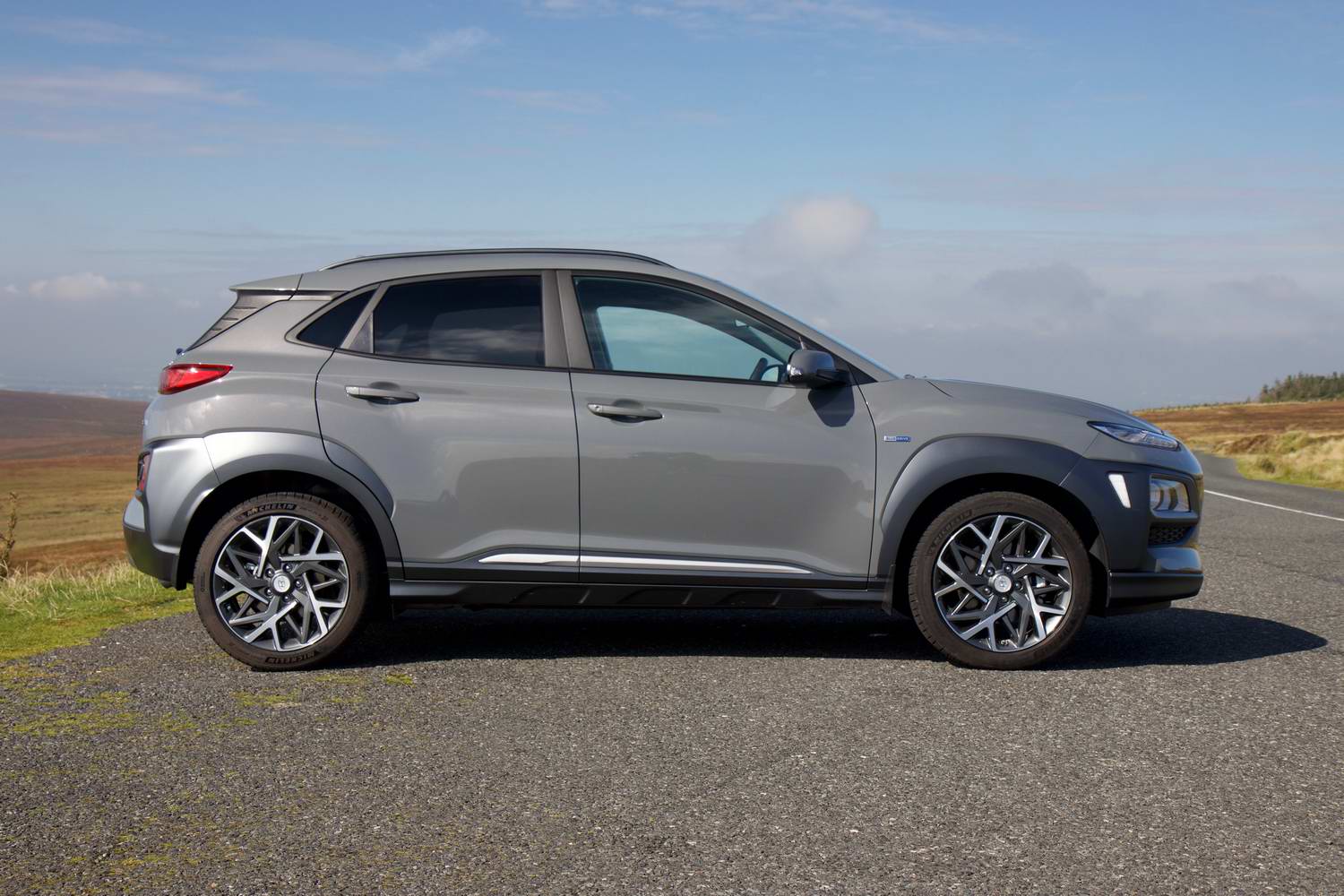 List price: €34,545
Monthly repayment: €325 (as per example)
Purchase type: PCP
Interest rate: 6.9
This might be the run-out version of the current Kona, ahead of the arrival of an all-new model later this year, but Hyundai's compact crossover is still worthy of your time and money, with impressive all-round fuel economy and shark-nosed styling that still looks sharp. Actually, the only fly in the Kona's ointment is that it has a slightly small boot, but the high quality levels will probably take your mind off that. Actually, you could get into the all-electric version of the Kona for €300 per month, but that would be the basic 39kWh battery model, which only has a range of 250km, so this hybrid version is far more versatile, especially for anyone who can't get a home charging point. At least you'll be doing some of your mileage on electric power, right?
Read our Hyundai Kona Hybrid review
8. Used Audi A5 Coupe (2012) using personal loan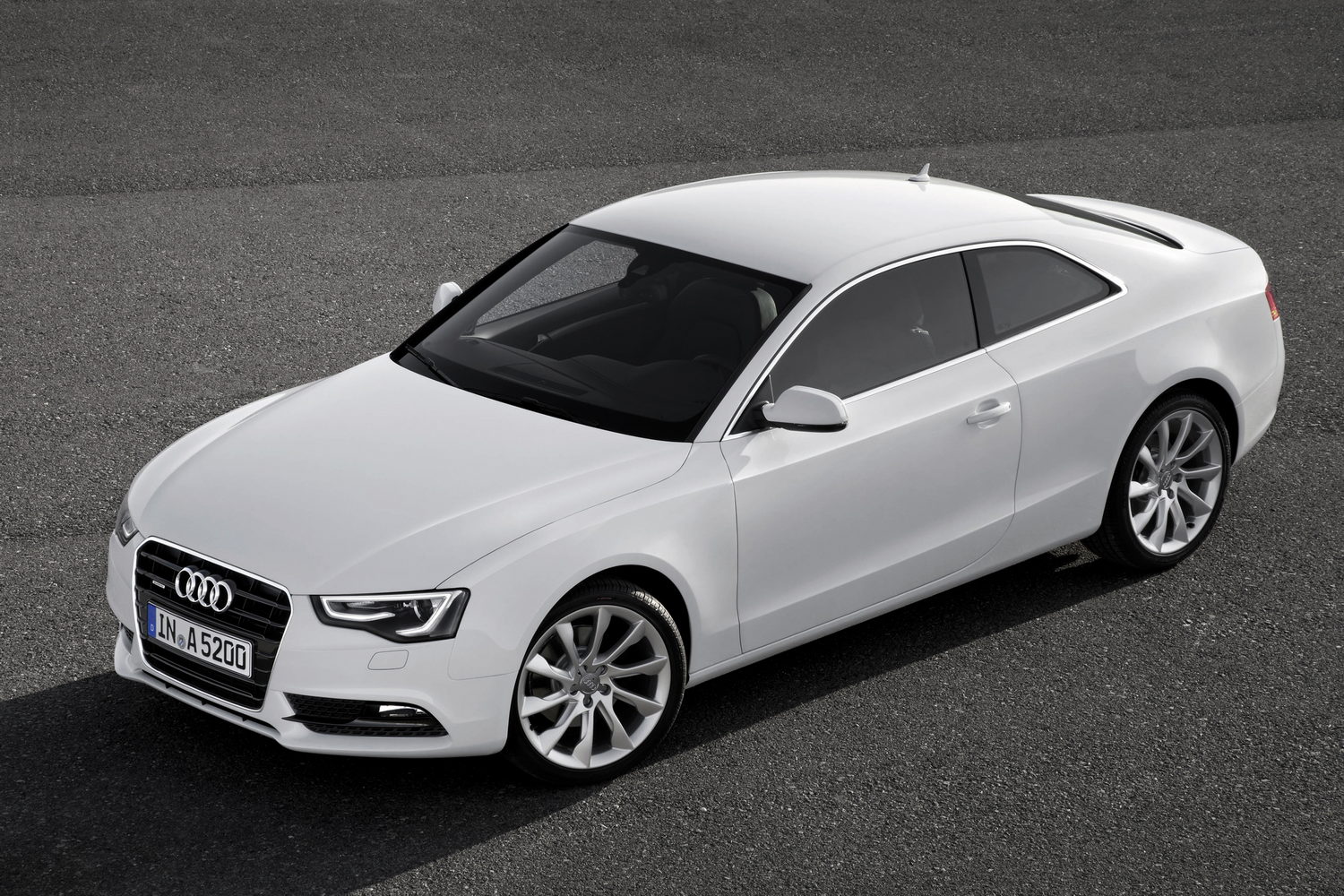 List price: €10,000
Monthly repayment: €316 (as per example)
Purchase type: Personal loan
Interest rate: 8.95 per cent
As ever, taking out a personal loan locks you into a higher interest rate than taking out a new car finance package, but it also gives you the freedom to start looking deep into the classified ads. Do that and you'll find a gorgeous 2012 Audi A5 Coupe with the 177hp diesel engine and 138,000km on the clock. It's from a private seller, so you'll have to be careful when checking it over and make sure you get its history and background checked out too. Also make sure it has a full service history, but if all is OK then this is a heck of a lot of car to put yourself into for €316 per month in repayments (we've used AIB's loan calculator as an example, but you may be able to get a better rate from another lender, and all loans are subject to personal financial status, of course).
9. New Cupra Born on PCP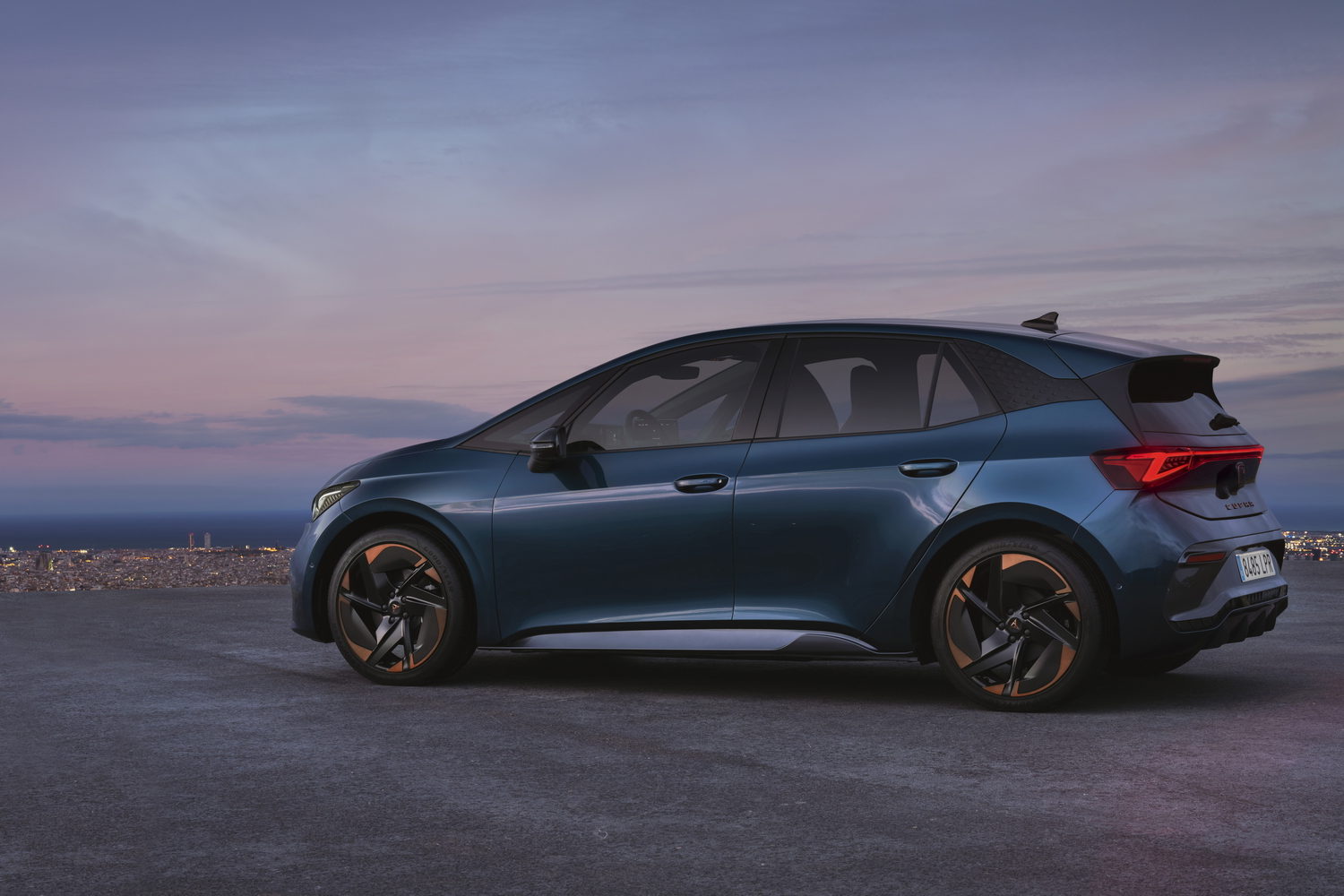 List price: €48,110 (before grants)
Monthly repayment: €339 (as per example)
Purchase type: PCP
Interest rate: 6.9 per cent
The excellent Cupra Born on PCP is at least within shouting distance of our €300 monthly budget. We're fans of the Born's sharp exterior styling and welcoming cabin. You'll have to put up with an infotainment system that's too fiddly by half, but you do get lots of space inside and an exceptionally smooth driving experience. You'll also get up to 420km of range (more like 350km in the real world, but that's still pretty decent).
10. New Opel Mokka on PCP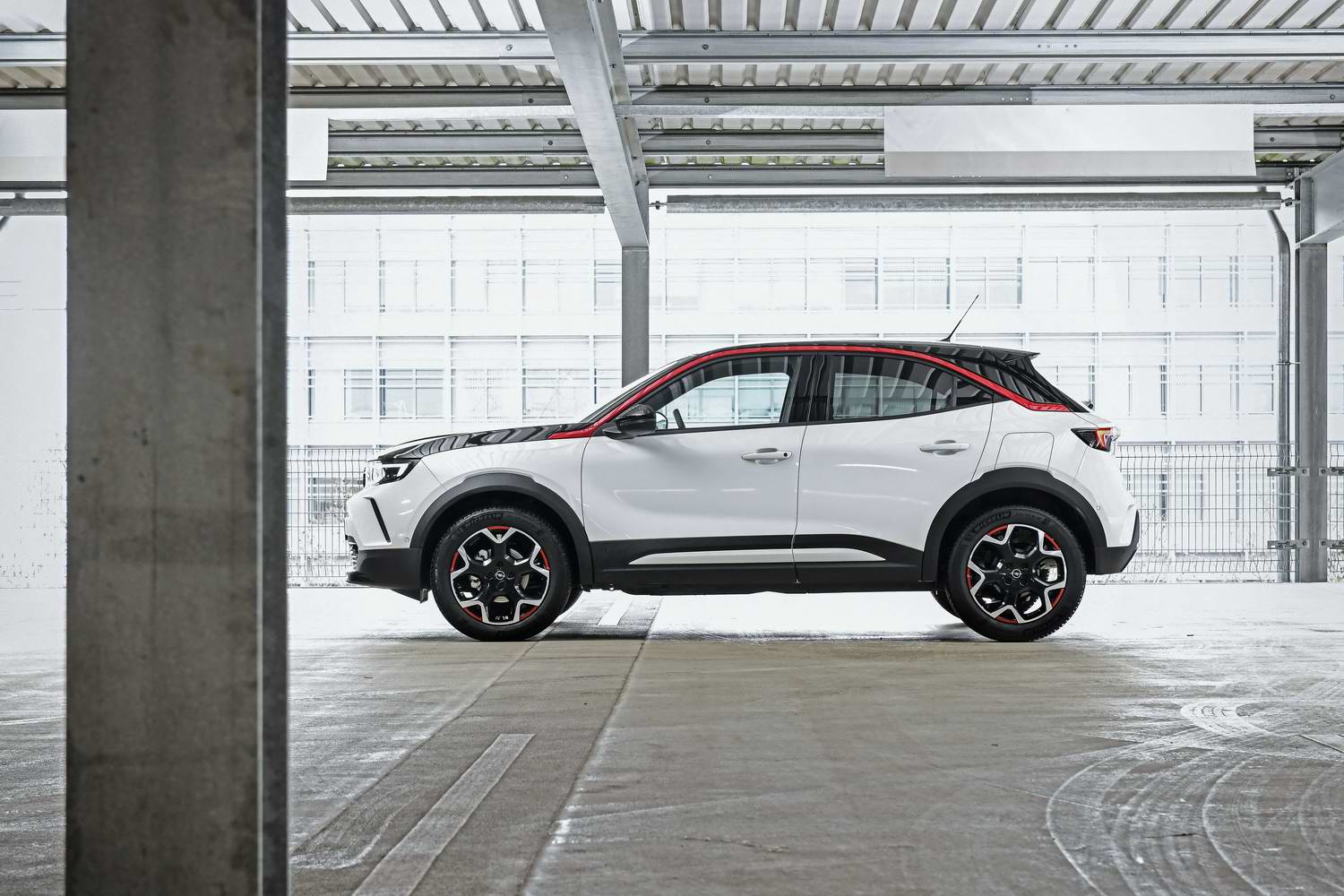 List price: €29,227
Monthly repayment: €310 (as per example)
Purchase type: PCP
Interest rate: 4.65 per cent
The Mokka is actually one of Opel's best-kept secrets in that it's a car you don't expect to be all that much fun to drive, but when you aim it at a series of corners, it turns out to be much more enjoyable than you thought it would be. That's especially true of the versions that use the sweet little 1.2-litre three-cylinder petrol engine, and happily that's exactly what our €300 monthly budget puts you in. The Mokka - in sharp contrast to the old, original Mokka - feels sharp and tight to drive. The cabin is slightly plain and not massive, but it's well-made and very comfortable, and overall quality levels are excellent. Plus, it looks generally pretty cool on the outside, and the best news is that if you're buying the base model, the no-cost paint option is the gorgeous 'Matcha Green' rather than a plain, boring white or black.