---
Note: This article was written as part of a commercial content partnership between CompleteCar.ie and Volkswagen.
---
ID. stands for Intelligent Design, in case you were wondering. Volkswagen's all-electric models have, since the old e-Golf shuffled off the forecourt, all been identified by the ID. badge as the German car-making giant decided to make sure the world knew which VW was battery powered.
It has been a remarkable success story. More than half a million ID. models have been sold globally since 2020, while the Volkswagen ID.4 was the best-selling electric car in Ireland in both 2021 and 2022 - and it all started back in 2016.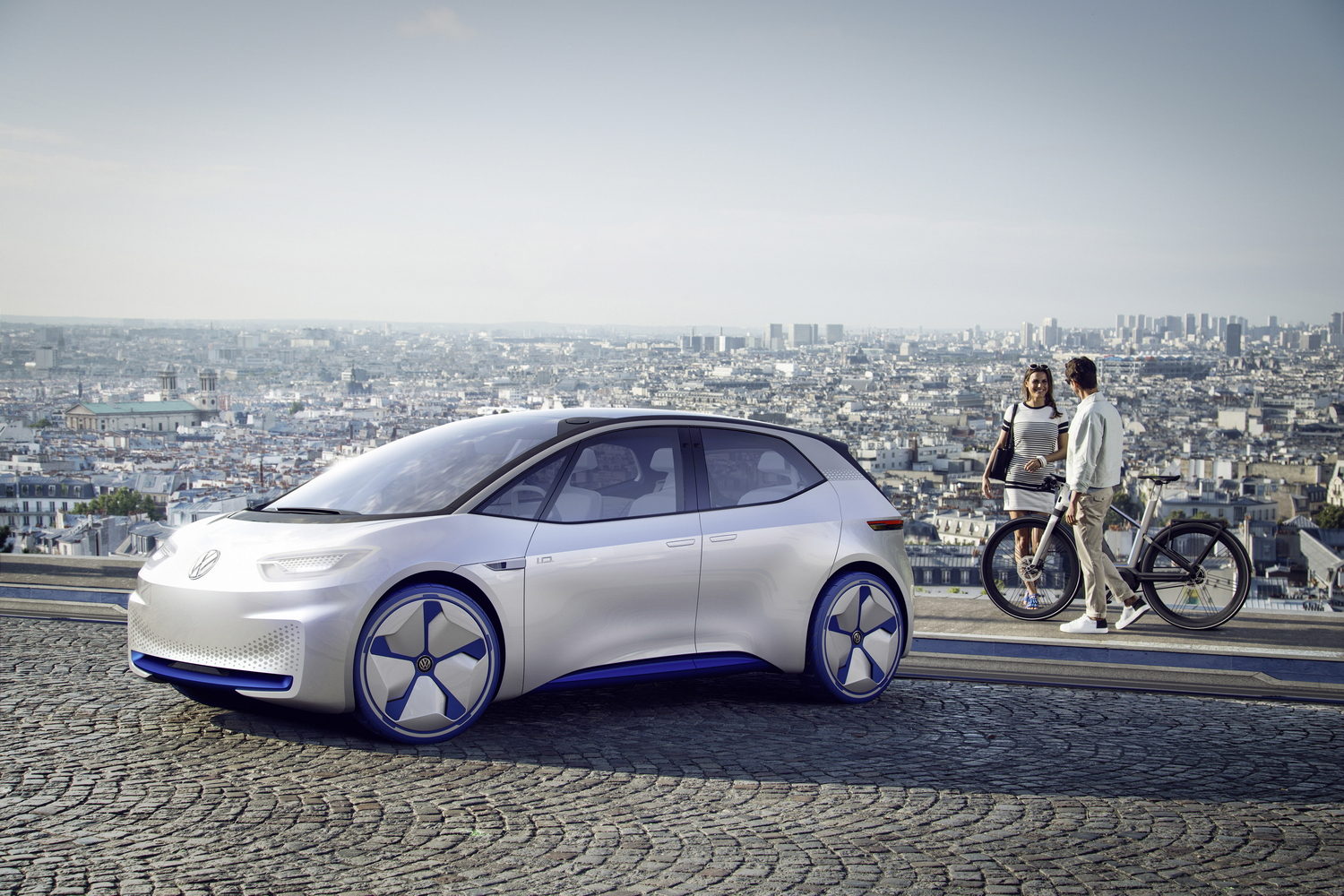 At the Paris motor show (technically the Mondial de l'Automobile) that year, Volkswagen showed off the ID. concept car (occasionally known as the ID.Neo). Have a look at the photos - does it look a bit familiar? It should do; the ID. concept went into production four years later as the VW ID.3, with its exterior styling almost unchanged.
That seems like an awfully long time ago, so it's a little alarming to look back and realise that Volkswagen was really going out on a limb by promising that, when the ID. concept reached production, it would have "a range of 400 to 600 kilometres." That's a remarkable pair of figures, not merely because VW was as good as its word (the ID.3's range is between 420- and 550km), but because in 2016 those figures were close to being science fiction in electric car terms. At the time of the ID. concept's reveal, the contemporary Volkswagen e-Golf had a range of just 186km and that was a pretty optimistic figure. A Nissan Leaf in 2016 would do 172km on a full charge, if you were lucky.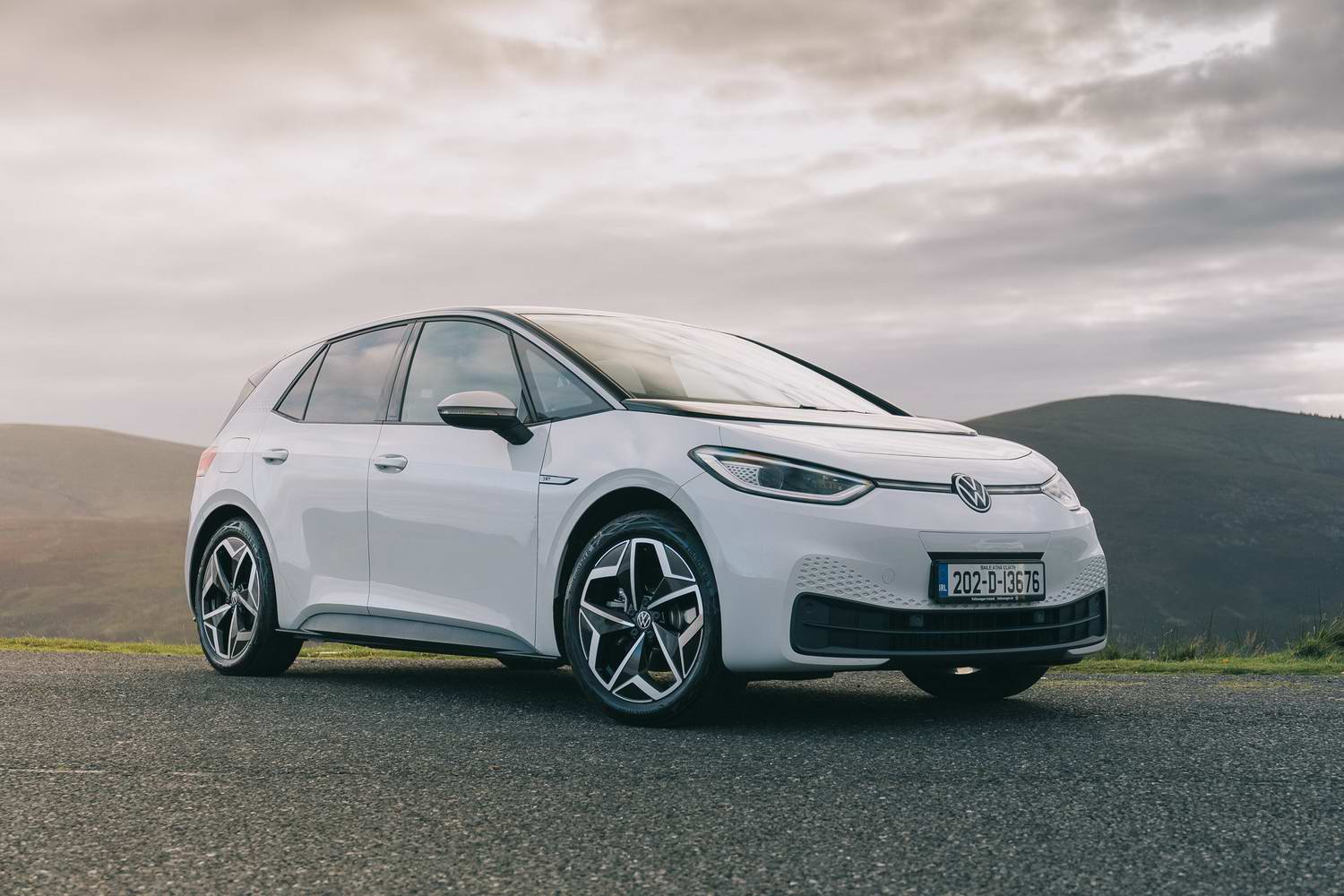 Of course, not all of the ID. concept's promises made it through to production. We don't expect cool sliding doors that open up the entire side of the car to appear on a hatchback any time soon, for example.
What did, crucially, make it through to production reality was the MEB electric car platform that is what the ID. concept and the subsequent ID.3 were based on. The car's batteries were (and are) stored low down, under the floor and between the wheels and came in 45kWh, 58kWh and 77kWh capacities, depending on the range you required.
Some of the ID. concept's cabin design did make it through to production - OK, so the minimalist style, with a steering wheel that retracts into the dashboard when you're in autonomous mode hasn't happened yet, but the overall look and feel did survive the transition to production.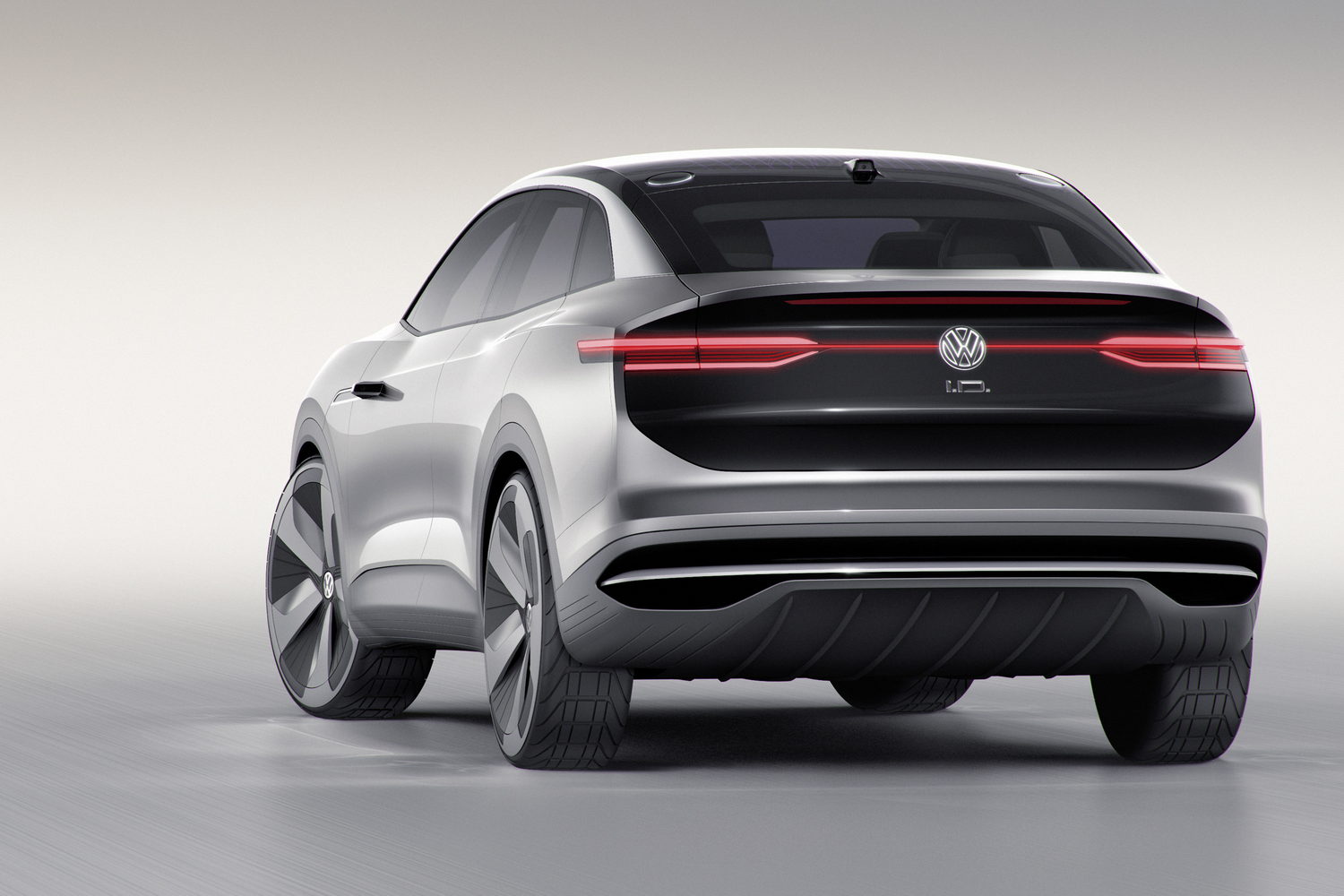 As we waited for the ID. concept to become the fully-fledged ID.3, Volkswagen kept our electric appetites whetted with more concept cars. In 2017, it showed the ID. Crozz (which you can now see was clearly a nod towards the ID.4 and ID.5). That same year, we saw the fabulous ID. Buzz concept, riffing on the styling of Volkswagen's classic cars from the 1960s, and which has just reached showrooms, all-but unchanged in styling terms as one of the coolest electric cars you can currently buy.
Indeed, given that the 2018 ID. Vizzion concept looks like it's coming to showrooms later this year, VW has so far made good on pretty much all of its electric show car promises. Well, almost. There is one that, so far, got away and it's the ID. Buggy. Built on the MEB platform and shown as a concept car in 2019, the ID. Buggy was an unashamed revival of the classic Meyers Manx-style beach buggy (the original sixties Manx had, of course, been built around VW Beetle engines and suspension) and it came tantalisingly close to production. Just not quite close enough, but maybe there's still hope for the future, eh?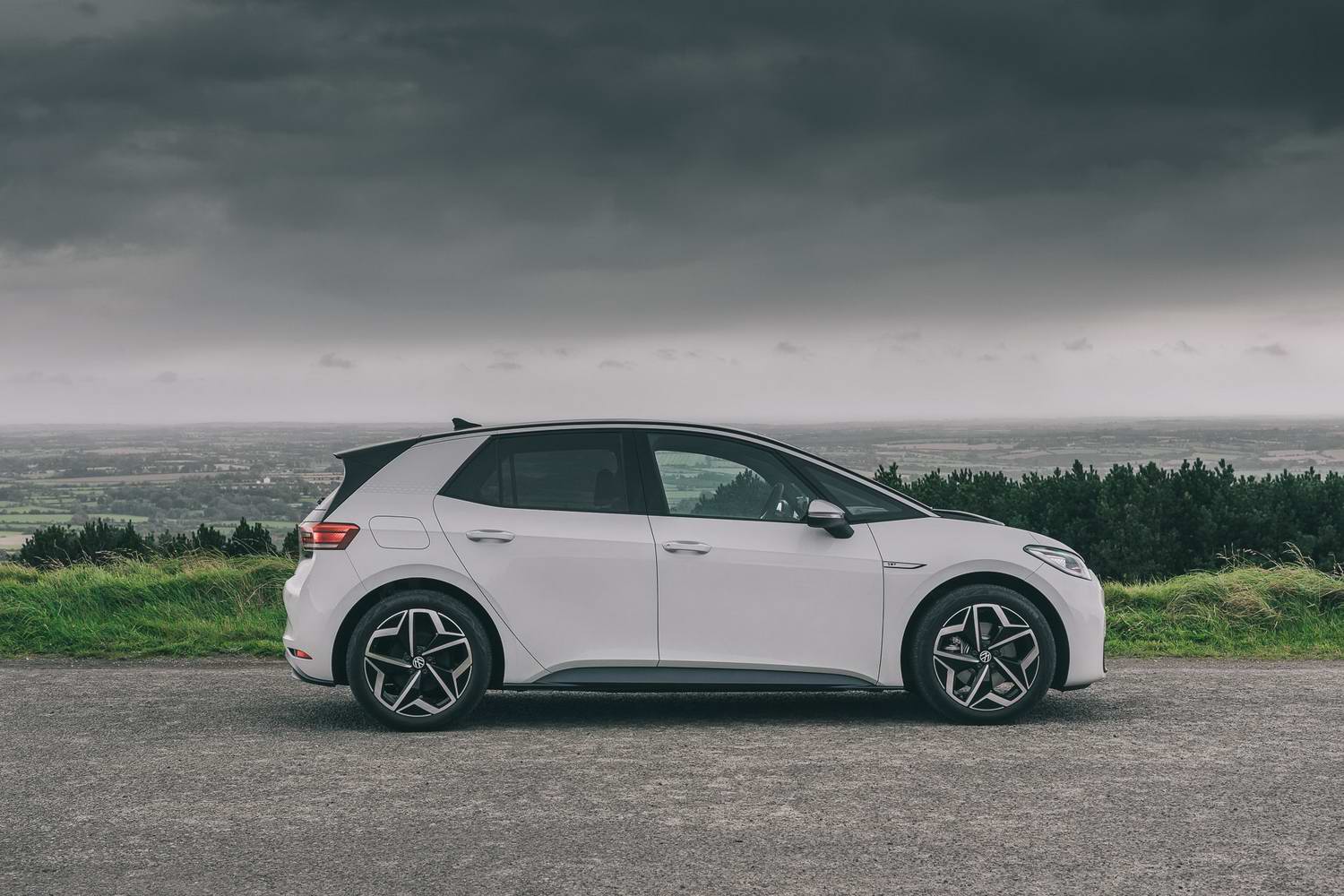 By the time the ID. Buggy had been and gone, the ID.3 was actually here for real and even though it was launched into the teeth of the Covid19 pandemic, it was an immediate hit. When we first tested it, we were a little worried that the high price of the initial models might be an issue (though they were the highly-specified First Edition of course), with our Shane O' Donoghue saying: "The ID.3 is not a perfect car, but it is a very good one, and it certainly moves the electrification of the Volkswagen brand forward a step."
Better was to come... Within a year, we were testing the ID.4 electric SUV and, with its roomy cabin and realistic 500km range, we knew Volkswagen was onto a serious winner. "If you're being really objective, it's slightly hard to justify spending the extra on the ID.4 over the ID.3. However, that statement entirely ignores the emotional aspect of buying a car - for not a lot of extra money, the ID.4 looks like (and to an extent, is) a grander car entirely. Larger, the 'right' shape (at least in the minds of a majority of buyers), with a higher-quality interior and a bigger boot. It's not hard to imagine the ID.4 outselling the ID.3, and rather hard to begrudge it doing so." said our review. Indeed, so impressed were we with the ID.4 that one of us actually bought one to use as a daily family car...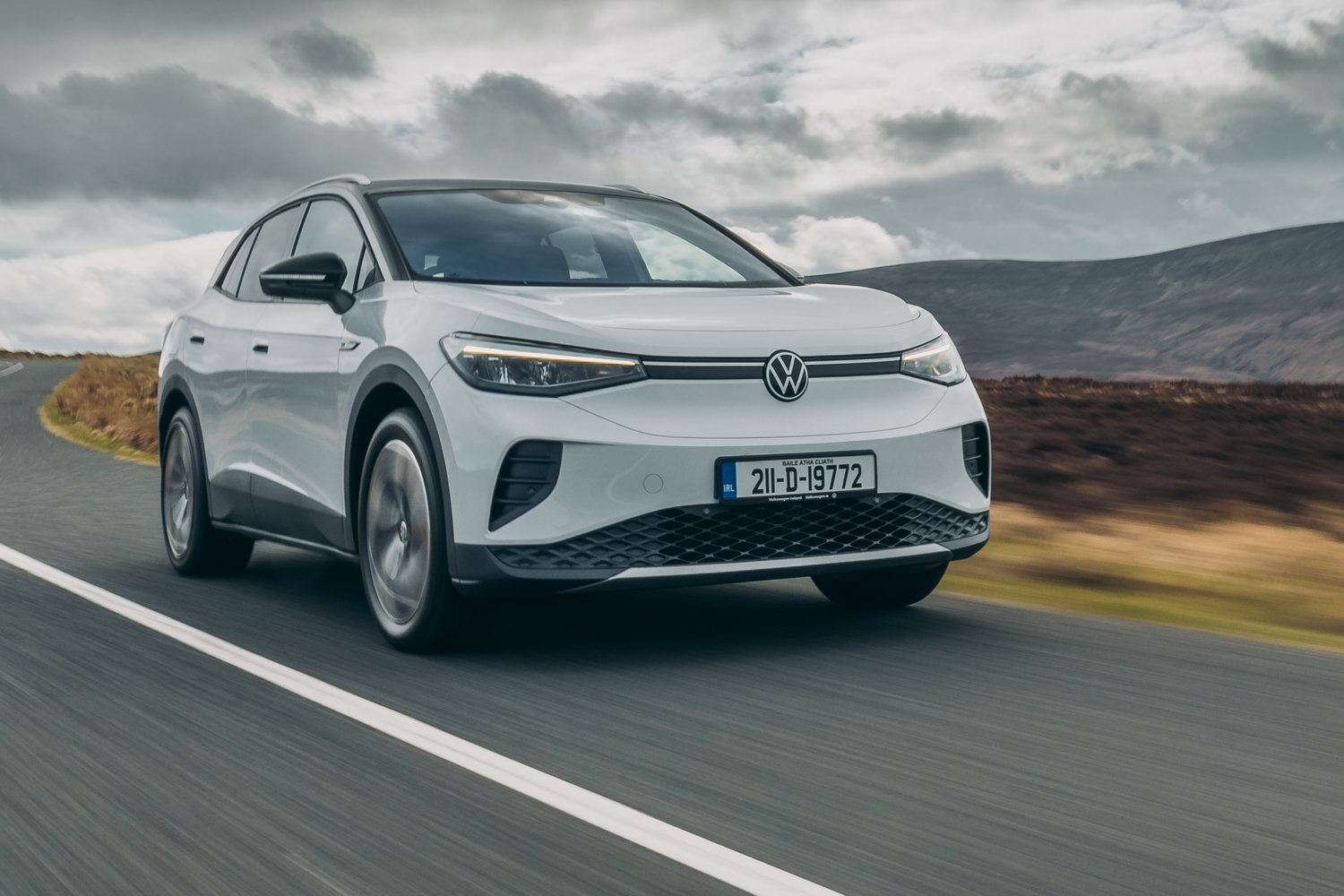 Clearly, we weren't alone. The ID.4 didn't waste much time in heading for the top of the Irish electric car sales charts, considerably outselling the nearest competitor, Hyundai's Ioniq 5, in 2022.
That same year, the ID.4 was joined by the ID.5 - effectively a 'coupe' version of the ID.4, with a swoopy roofline and a slightly sportier look to it. Now, it's easy to be cynical about such things (why spend extra for a car that's slightly less practical?) but that's to ignore the ID.5's surprising sense of character and its emotional appeal. The ID.4 also got a performance version, the GTX, making it the first of a new breed of sporty Volkswagens, with the GTX badge designed to sit alongside classic models such as the GTI, GTE and GTD. The GTX gets 299hp thanks to two electric motors, sportier chassis settings and "an exceptionally smooth and easy-going drive, one that blends ideally with the silent running of the electric powertrain" according to our review.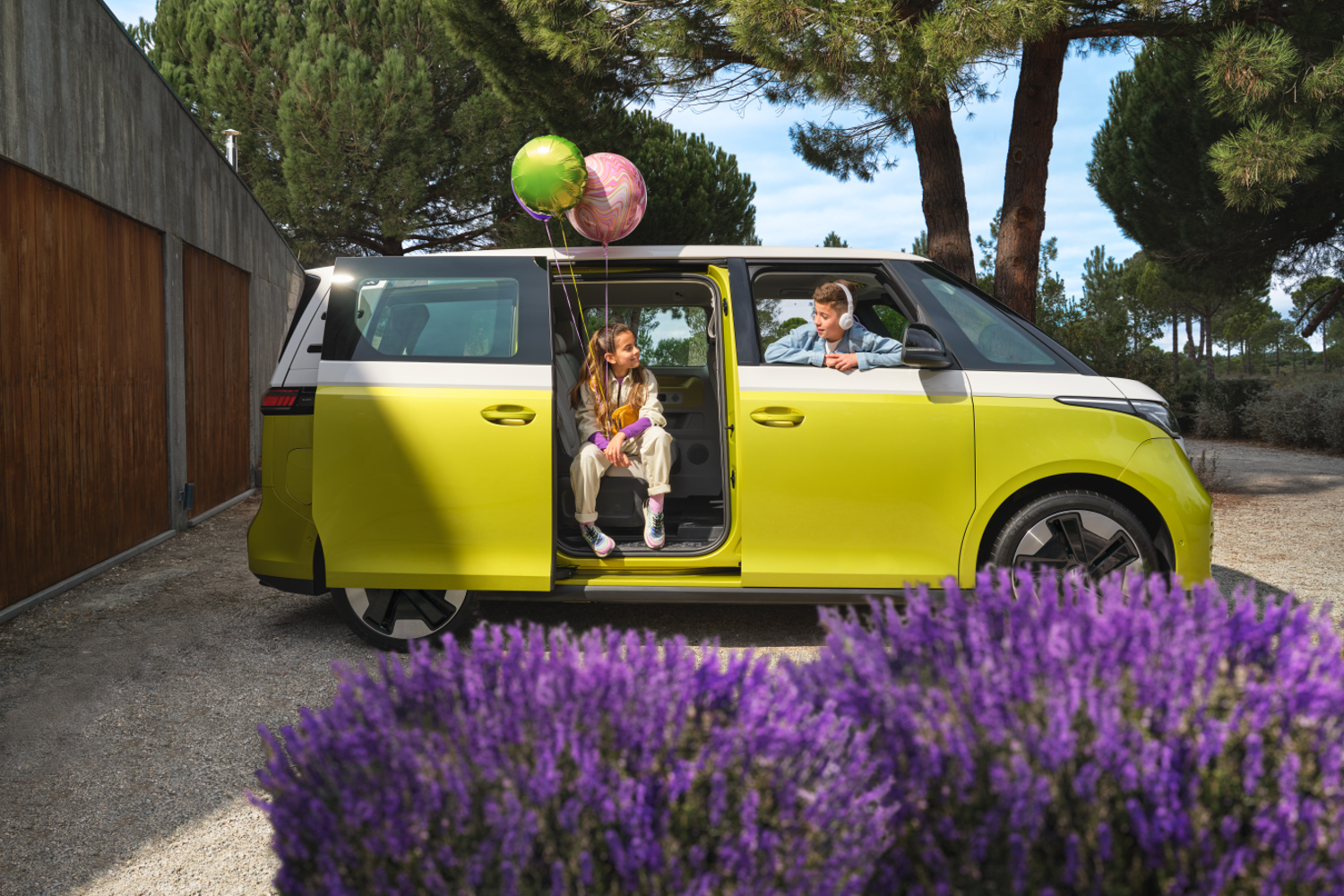 Then it was time for the big one (literally) - the ID. Buzz. While the other ID. models had been straightforward hatchbacks and SUVs, the Buzz is something different. It's made in the shape of a delivery van (and you can actually buy a commercial version called the Cargo) but really, it's a luxurious electric MPV, maximising cabin space and comfort even as its majors on that uber-cool retro-futuristic styling on the outside,
"The Volkswagen ID. Buzz has a remarkable ability to make people smile the first time they see it. Anywhere we went during our time with the car, it created a flurry of waves, thumbs up, photos and a surprising amount of people that wanted to take a closer look. Clearly, this is more than just another people carrier" said Dave Humphreys when he first drove it.
Seven years on from the first appearance of that ID. concept car, the one that kicked it all off, Volkswagen is already busily reinventing the ID. range for the future. Next up will be a sleek, long-range four-door saloon, the ID.7, which will go on sale late this year with a one-charge range as long as 700km.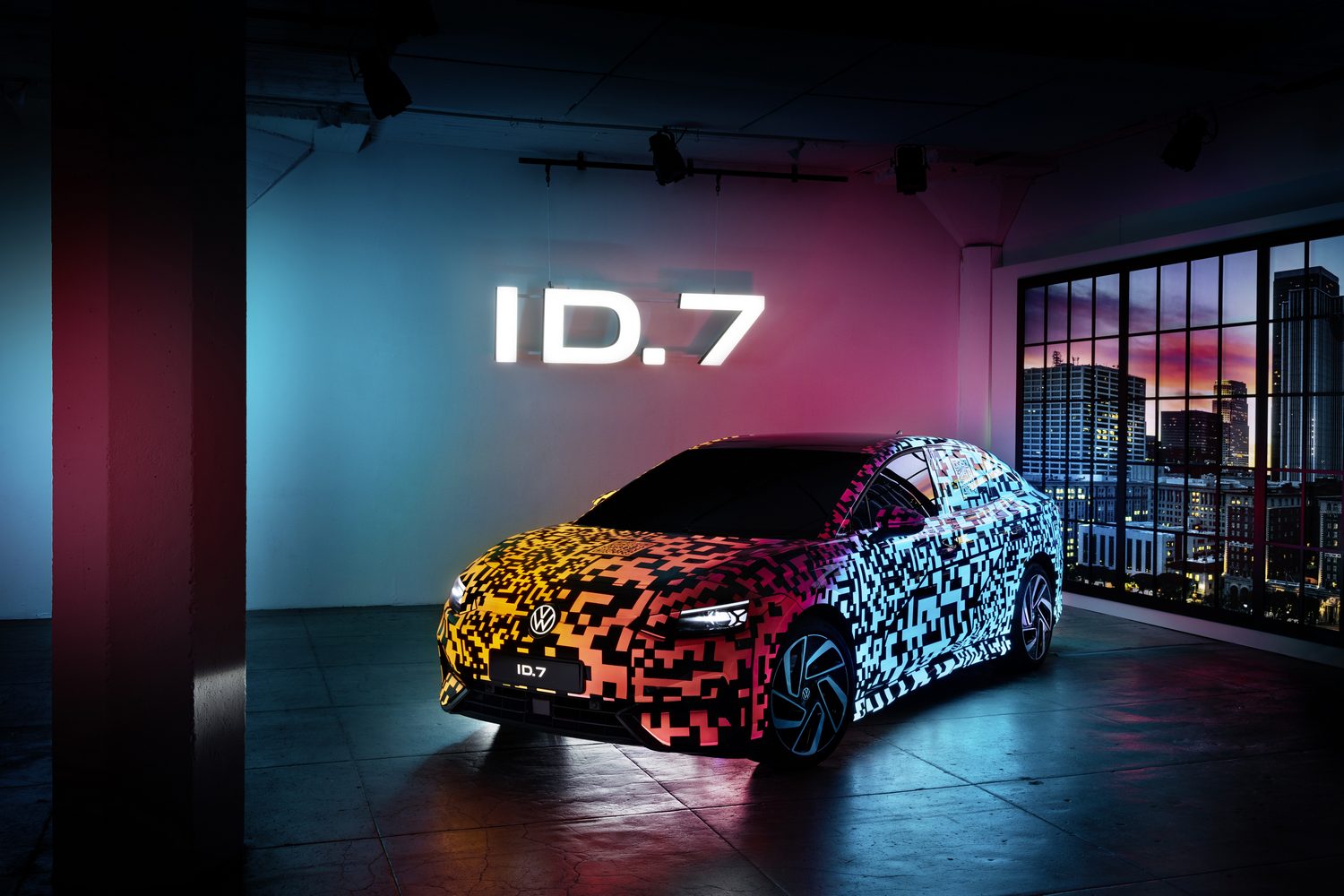 By the time it goes on sale, the ID.3 will have been given its first facelift, with revised exterior styling and an updated cabin that brings with it improved infotainment.
Beyond that, VW is working on smaller, more affordable models. The compact ID.Life concept car should lead - by 2024 or 2025 - to a production model that will feature a long range with a (hopefully) affordable price tag.
That Intelligent Design badge isn't going anywhere either. When Volkswagen first launched the brand, we kind of assumed that it would be a temporary thing, and that as all cars went electric, we'd start to see the Volkswagen line-up return to classic names again - Golf, Passat, Polo and so on. Not so. VW's boss, Thomas Schäfer, has said that the ID. badge has become so synonymous with electric motoring and innovation that it's here to stay, and that in future classic model badges might actually join up with the ID. brand - ID.Golf, anyone? You'd never know.