We haven't had proper motor shows in Europe since before the coronavirus pandemic, and it seemed as if the very concept of motor shows as we knew them was gone forever. But Auto Shanghai 2023 had all the look and feel of motor shows at their height. From the vast show stands to outlandish concept cars, Shanghai had it all in plentiful supply. Spread over four enormous halls split over two levels, it was a true showcase for China's automotive industry and gave reason for the 'legacy' European brands to be wary.
The European brands that were there face a challenging time in the current Chinese market, where native brands are improving and iterating at a rate that is hard to match. It's a two-pronged struggle, as growth in the domestic market is now being met by the arrival of China's brands in Europe.
It's not long ago that BYD (Build Your Dreams) was a brand that wasn't taken all that seriously in China. Yet, in a short space, it has become one of the largest car manufacturers in the world, surpassing names such as Tesla and Volkswagen. BYD arrived in Ireland this week and will soon expand its model range with more electric cars, reviews of which you can read elsewhere on this site. One BYD model due to arrive later in Europe is the Seagull, a compact and highly affordable EV that was one of the show's talking points.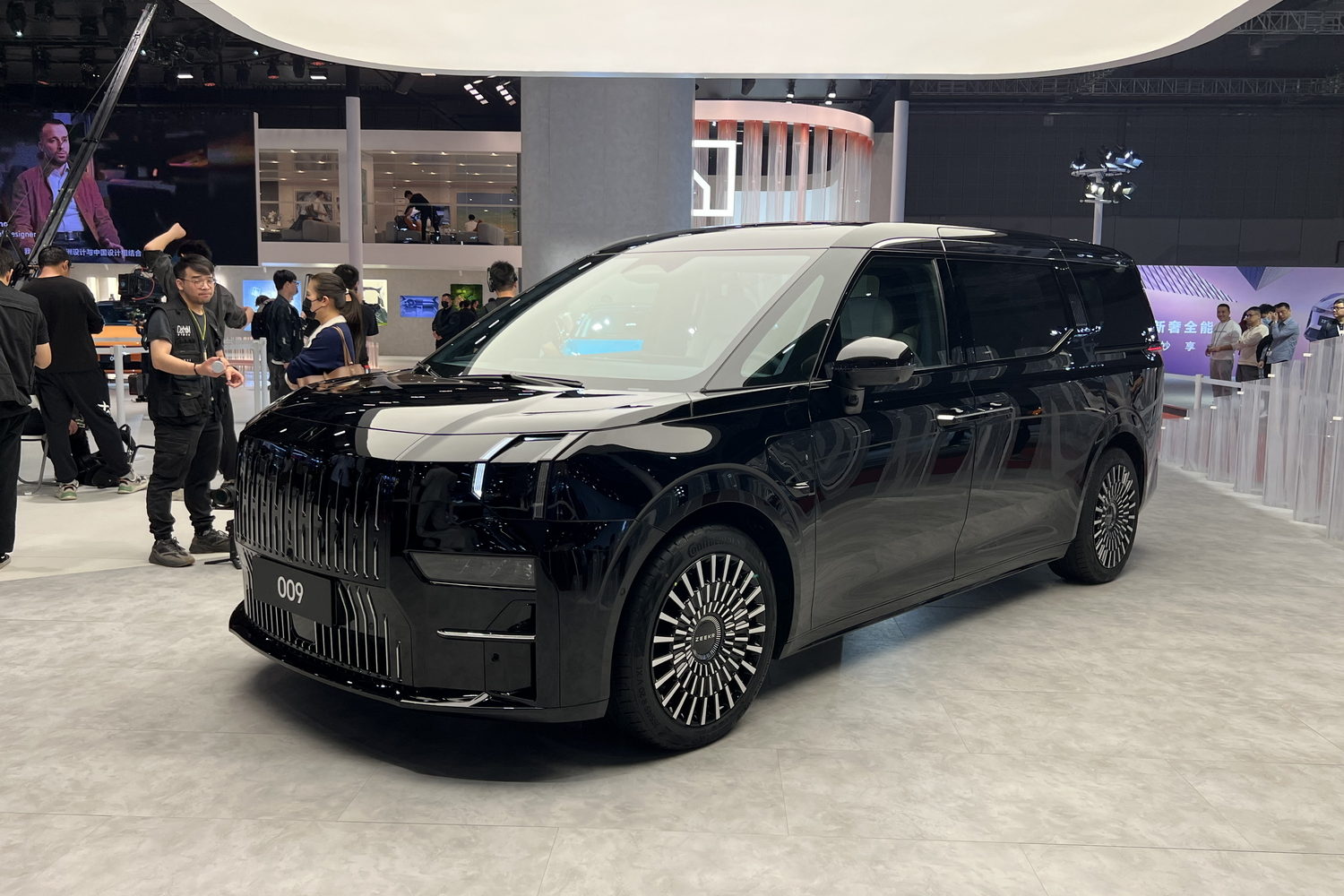 Across the hall was Zeekr, part of the Geely family that also includes Volvo, Polestar, LEVC and Lotus - plus domestic brands Radar and Geom (formerly Geometry). Zeekr is one of the next marques to cross the Asian continent to Europe, following Lynk & Co, announcing plans to commence sales in key EU markets later this year with the 01 and X models.
Nio already has a substantial model line-up and operates in some EV-centric European markets such as Norway. One of the USPs of Nio is its battery-swapping technology that takes place in purpose-built locations that look much like a drive-thru car wash. Allowing owners to exchange a depleted battery for a fully charged one through an entirely automated process that takes mere minutes rather than charging the same battery for hours has proven to be a popular choice in China. However, it would still require significant investment to roll out such a system in Europe.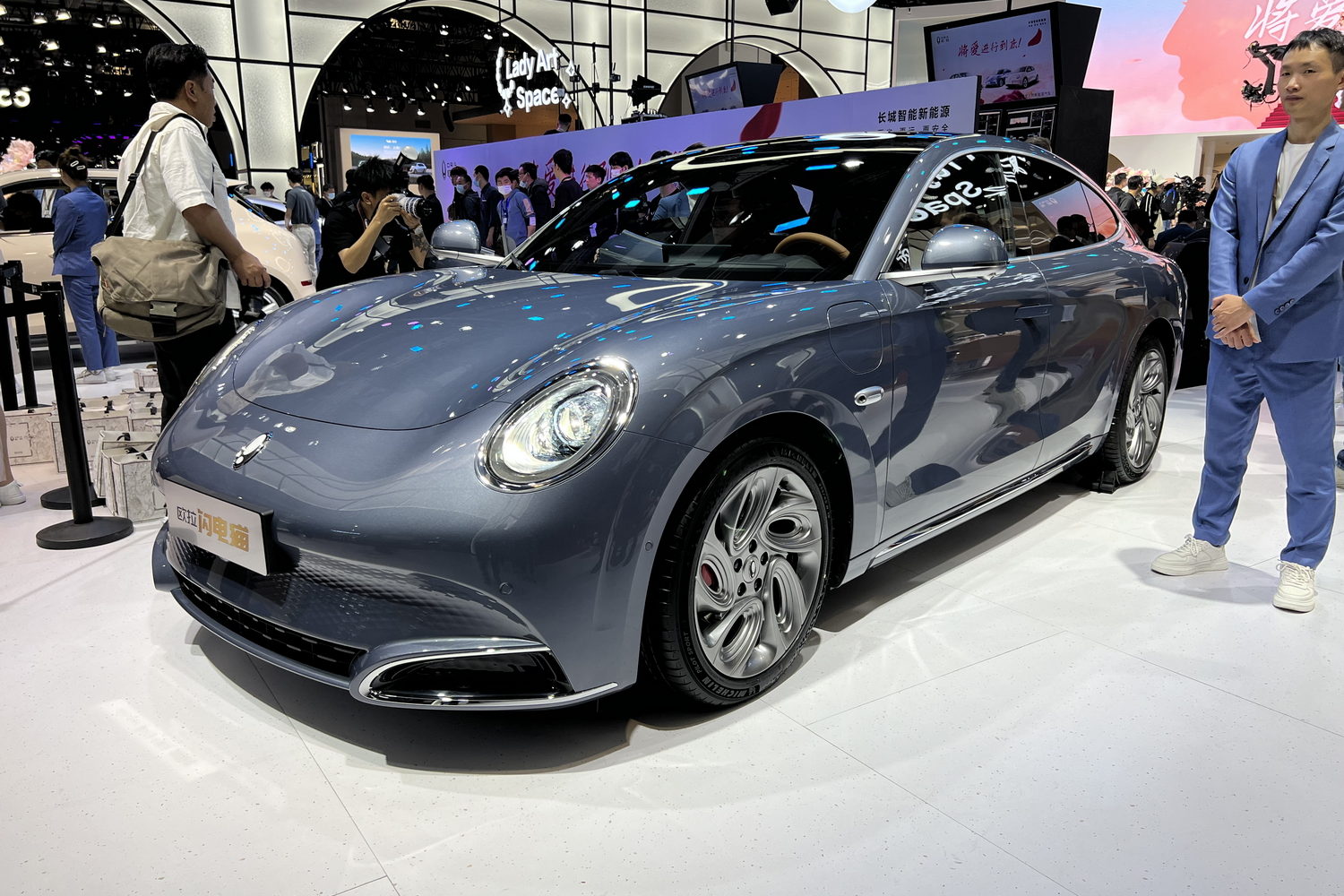 The GWM (Great Wall Motor Co. Ltd) group, one of China's largest non-State-owned automotive entities, has already made its debut in Europe with Ora and its Funky Cat. It plans to follow that up with a sleek saloon tentatively named the Lightning Cat, though this name could change to a simpler '07' by the time it arrives. Its Ballet Cat, a pastiche of the original Volkswagen Beetle, was also on Ora's stand, although the company has no plans to bring that car to our shores. More likely to come after the 07 will be a mid-sized SUV designed for European tastes, potentially named 05.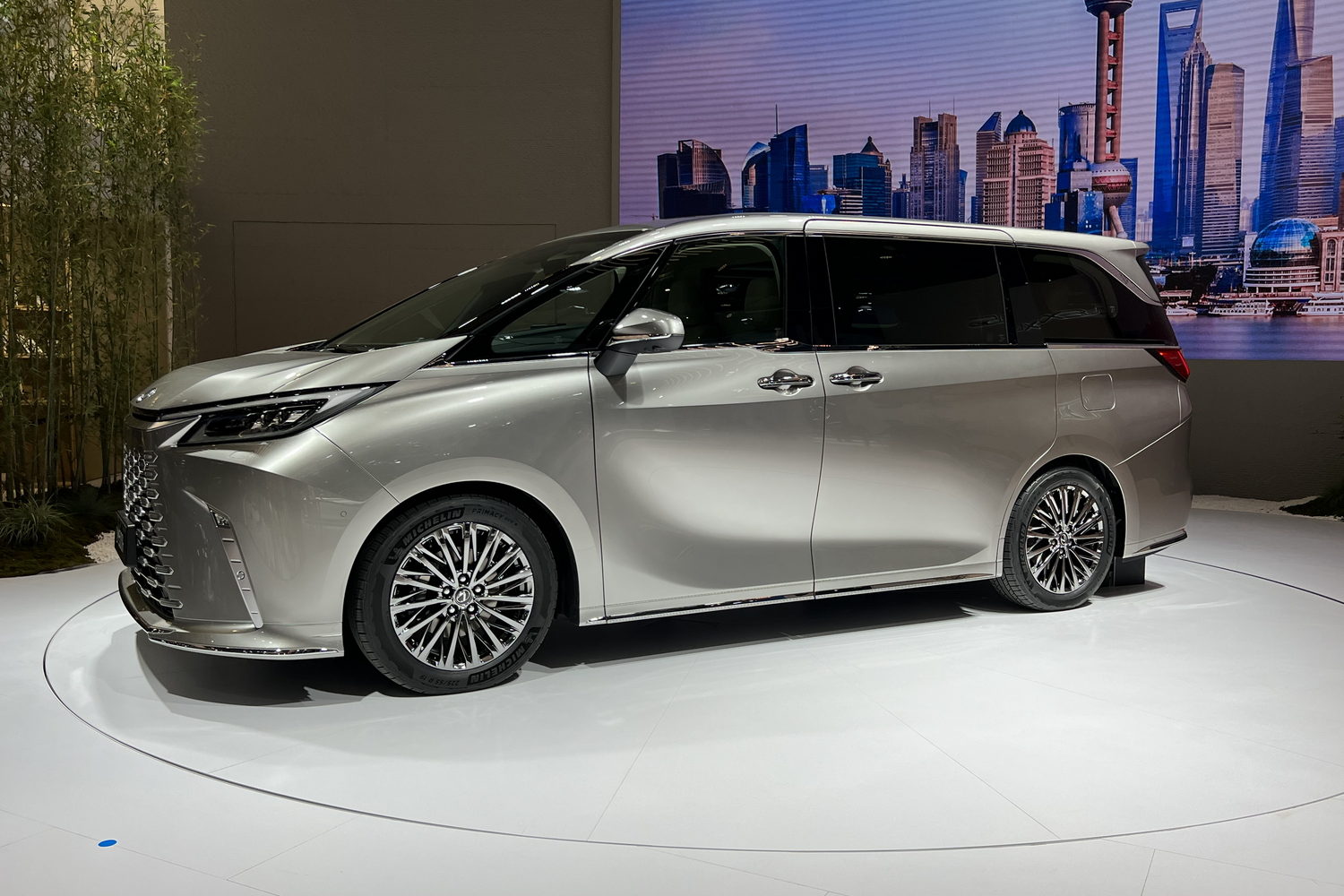 It's not yet clear if the Lexus LM hybrid minivan will make it to Ireland, but at its Shanghai debut the company confirmed that it's heading for Europe. We'd love to see it come to our market purely as an alternative to the glut of SUVs, but it's a limited segment, and the lack of a diesel version would likely deter many of the potential corporate buyers.
Another show debutant was the Polestar 4, a coupe SUV featuring polarising design elements, including the complete lack of any rear window, relying on a camera-based rear-view 'mirror' instead. It's an interesting move in one sense but has some limitations, such as for those with long-sightedness who won't necessarily want to keep putting on glasses to see the view behind. Either way, it got the public talking about Polestar. Its impressive show stand featured 17,000 planted tulips that kept the cars at an elevated and safe distance. Thankfully, we were allowed close to the car, and you can watch our first look video on the CompleteCar.ie YouTube channel.
Having already made a solid start to its re-introduction in Ireland, MG revealed new models at Auto Shanghai, with the Cyberster roadster being the most eye-catching.
The Lotus name has also returned to Irish shores, and in Shanghai the big star of its stand was not the €2 million Evija electric hypercar but the Eletre. Set to be a battery-powered rival to other high-performance SUVs such as the Lamborghini Urus and Porsche Cayenne GT, three versions of the Eletre will be available, including a range-topping Eletre R with more than 900hp and a claim to be the fastest accelerating electric SUV in the world. The interior quality appears to be remarkably high.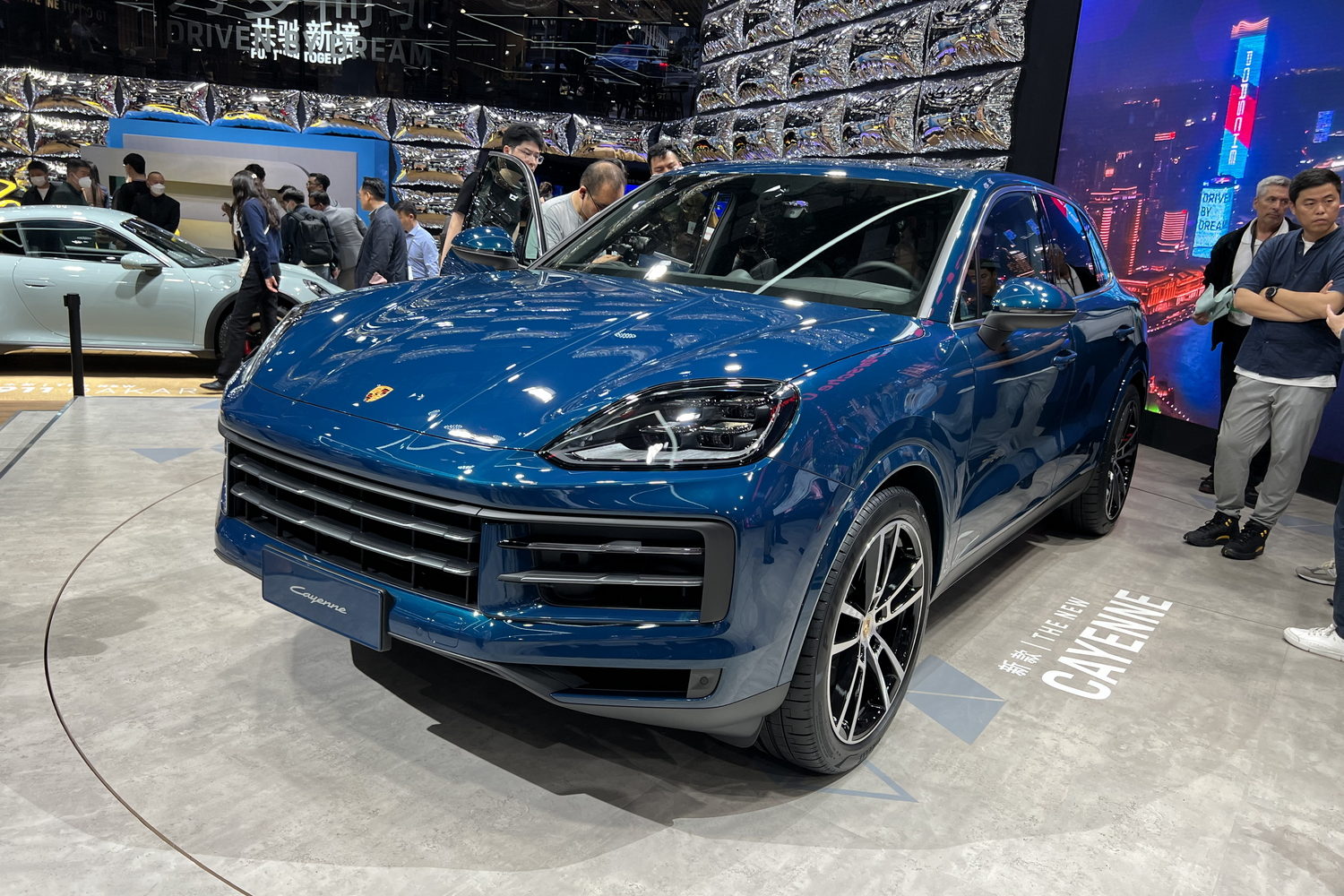 Speaking of the Cayenne, Porsche revealed its updated version in both body styles at the show. The exterior styling changes didn't particularly impress, though the fully digital interior looks decent and ensures it will remain up to date. The bigger story for Porsche's phenomenally successful SUV range will be the electric Macan, though we'll have to wait until later in the year to see that.
European luxury remains a sought-after commodity in China, so Mercedes choosing to debut its Maybach EQS SUV there was no surprise. It is the first electric model to receive the Maybach treatment. BMW rolled out the Label Red variant of its XM SUV, too, looking like a fresh take on the A-Team van in its black-and-red livery. Its performance figures may impress, but it seemed to leave many at the show simply asking 'Why?'.
But for every European car there, the Chinese brands had multiple alternatives, ranging from small hatchbacks to supercars. The Yangwang U9's lack of classically beautiful lines was made up for by its ability to jump, yes jump, thanks to a unique suspension setup. Other GWM models, such as the Tank 300, offer alternatives to rugged off-road vehicles such as the Jeep Wrangler.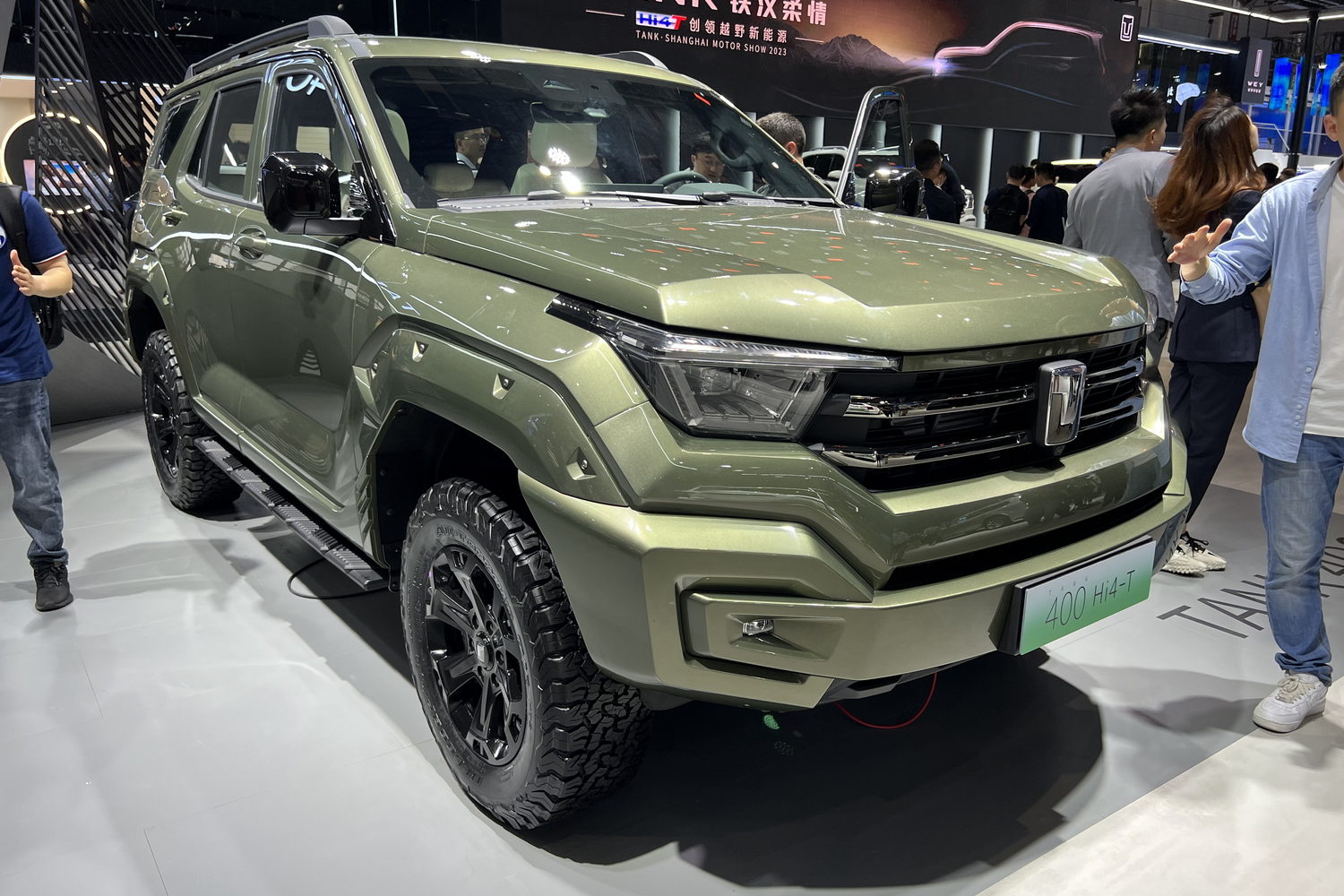 Among the most outlandish cars there were from the HiPhi brand, which looked more like something from the set of the latest Transformers movie than production cars, but this company is also setting its sights on the European market.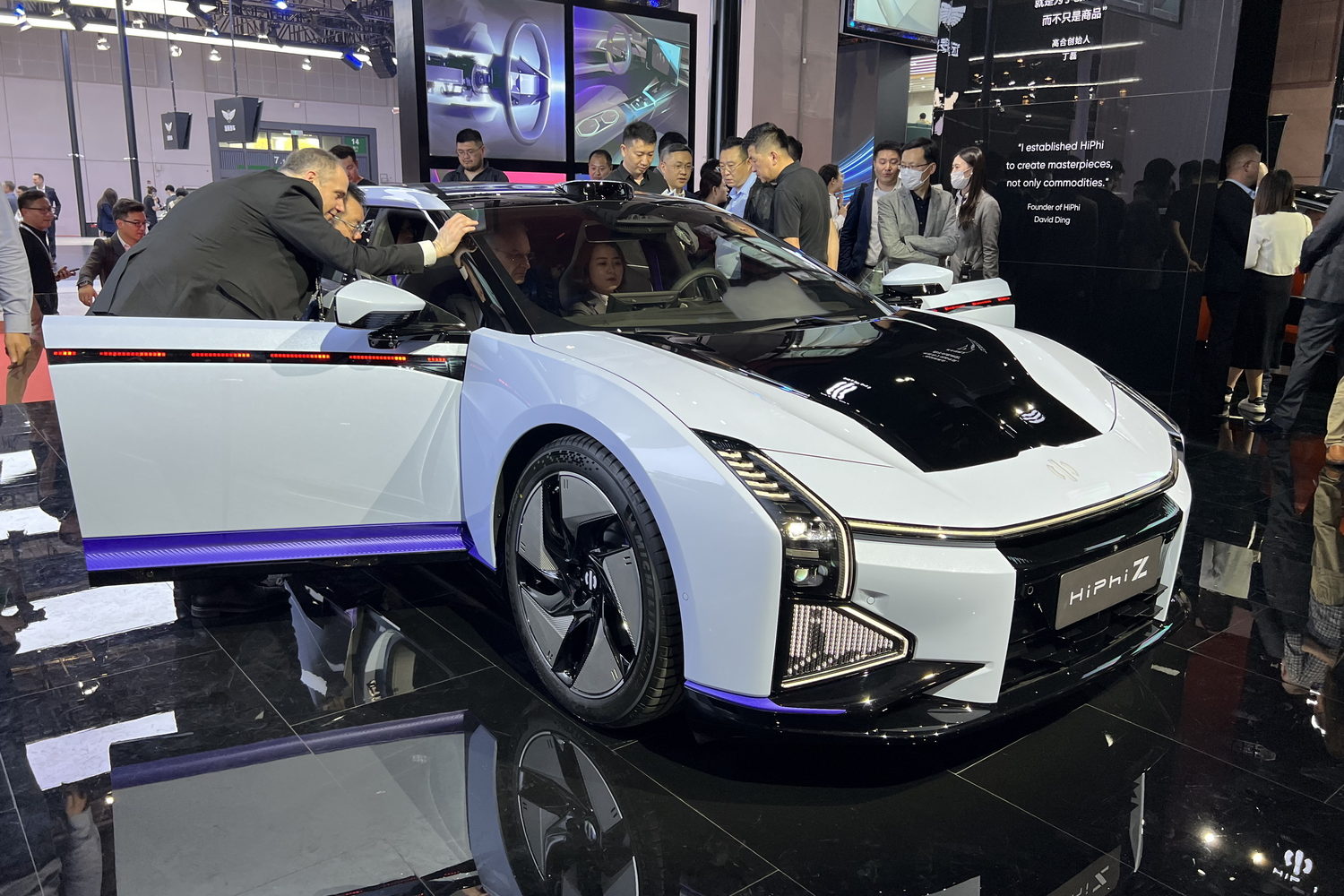 The main takeaway from Auto Shanghai 2023 was that Chinese brands must be taken more seriously than they currently are. Some European manufacturers could be in for a shock when they realise how quickly these entities can iterate and how serious some of them are about entering the European market.