---
Published on August 8, 2023
Note: This article was written as part of a commercial content partnership between CompleteCar.ie and Toyota Ireland.
Curiously, while the Toyota brand itself was first founded in 1937, Toyota Ireland was formed in 1973.
In fact, Toyotas were sold in Ireland from 1972 onwards, but it was in 1973 that Tim Mahony, along with his brother Denis, founded Toyota Ireland and one of the great Irish corporate success stories began.
Toyota soon began to make deep inroads into the Irish and European markets, offering greater reliability than its European counterparts - for many of whom the seventies represented a nadir for both quality and design - as well as crucial items of extra standard equipment, most notably in those days, a radio.
It probably didn't hurt Toyota Ireland's prospects that its foundation more or less coincided with the arrival of the second-generation E20 Toyota Corolla, the first that really broke out of the Japanese home market and became a worldwide success. The Corolla has since gone on to break the 60-million sales barrier globally and shows little sign of slowing down. It has been an enormous success in Ireland, of course, regularly topping the sales charts, especially since the hybrid version was introduced in 2019.
Back in the late seventies and early eighties, Toyota did not have hybrid power, but what it did have was a range of reliable cars and some keen dealers. So, Toyota's Irish sales began to swell, helped by the fact that some of them - including the likes of the Toyota Starlet, a compact hatchback predecessor to the modern Yaris responsible for putting rural Ireland on wheels - were now assembled in Dublin.
Toyota's Irish factory - built, like those of most car makers, to allow it to avoid the swingeing import taxes applied to new cars - was located in Bluebell in west Dublin, and was opened in 1973, originally building the Corolla. In fact, if you look back at archive footage from RTE news of the factory being opened (officiated at by the then Minister for Finance Richie Ryan and the Japanese ambassador Yamashita Shigeaki) you can see that even Corolla estates were being built here, a rarity given traditional reluctance among Irish buyers to buy estates.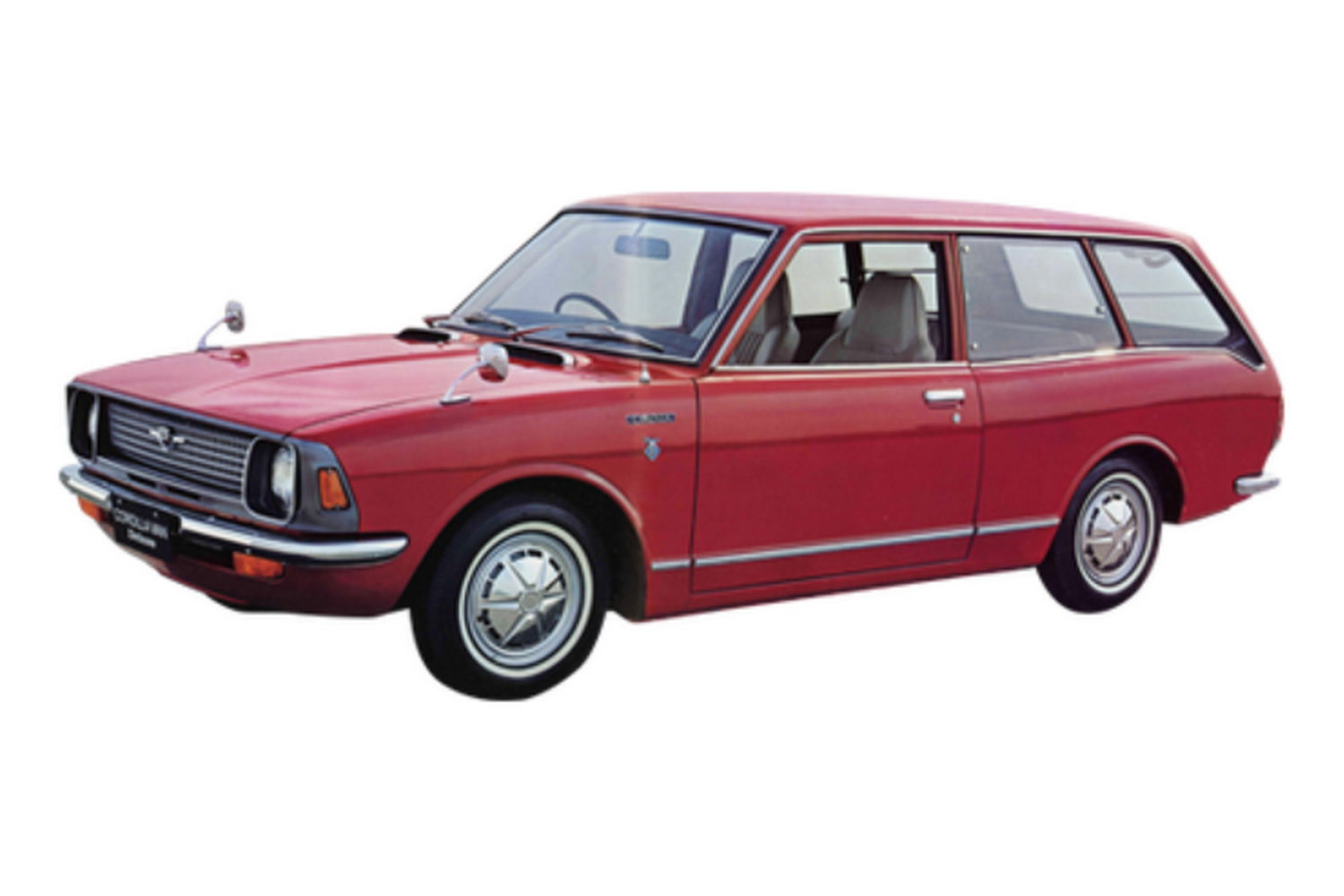 That factory cost half-a-million pounds (Punts, if you prefer) to build, but by 1983, sadly, it was gone - along with pretty much every other car factory in the country - as the import duty laws changed and it no longer made sense to build cars here.
Even so, Toyota was on a massive upswing in Ireland. By 1986, thanks to sales of models such as the Starlet and the Carina, Toyota was starting to unseat Ford as the nation's favourite car marque, and by 1986 that market dominance was sealed. Toyota became the number one car brand in Ireland for the first time, and that was of greater significance worldwide than it might seem. You see, Toyota's taking of the top spot here was the first time that in any country outside of Japan Toyota had become the best-selling car brand.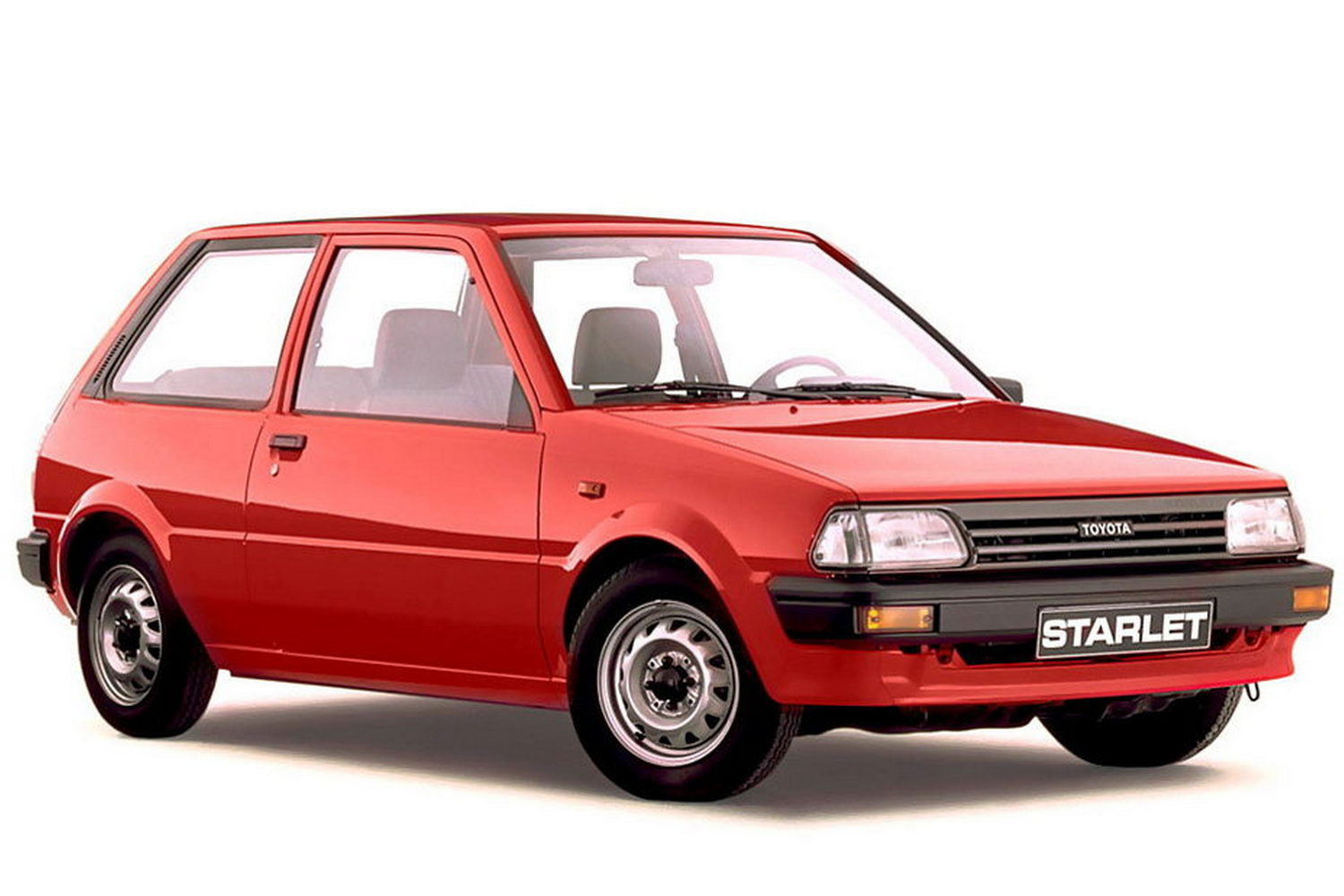 The celebrations to mark this were enormous, and a gala dinner was planned. Shoichiro Toyoda, son of the company founder and then president of Toyota, was invited and would be the guest of honour. Sitting next to Toyoda at the top table was Brendan Kennelly, the famed Irish poet who, in spite of not actually being able to drive, was then providing voiceovers for Toyota Ireland's radio and television adverts.
The story goes that the two men fell into deep conversation, with Toyoda asking Kennelly to describe to him what makes up the soul of an Irish person. Kennelly apparently responded with sweeping tales of mist on heather, dancing at crossroads, craic agus caint, and more. Finishing his spiel, he turned to Toyoda and asked him in return what made up the soul of a Japanese person. Toyoda apparently thought deeply for a moment, and then simply responded with "customer satisfaction."
There was plenty of that going around as Toyota continued to sell big in Ireland. So big that the engineers from Japan started to bring prototypes over to evaluate them in local conditions. It's why the Irish-market versions of the first-generation Avensis of the late-nineties has so much more ride height than those sold in the UK and Europe - it was the only way Toyota's engineers could, at that time, build in enough suspension travel to cope with the worst of our roads. It worked, too - those early Avensis models might not be as pin-sharp in the corners as, say, a contemporary Ford or Peugeot, but they ride like a Rolls-Royce.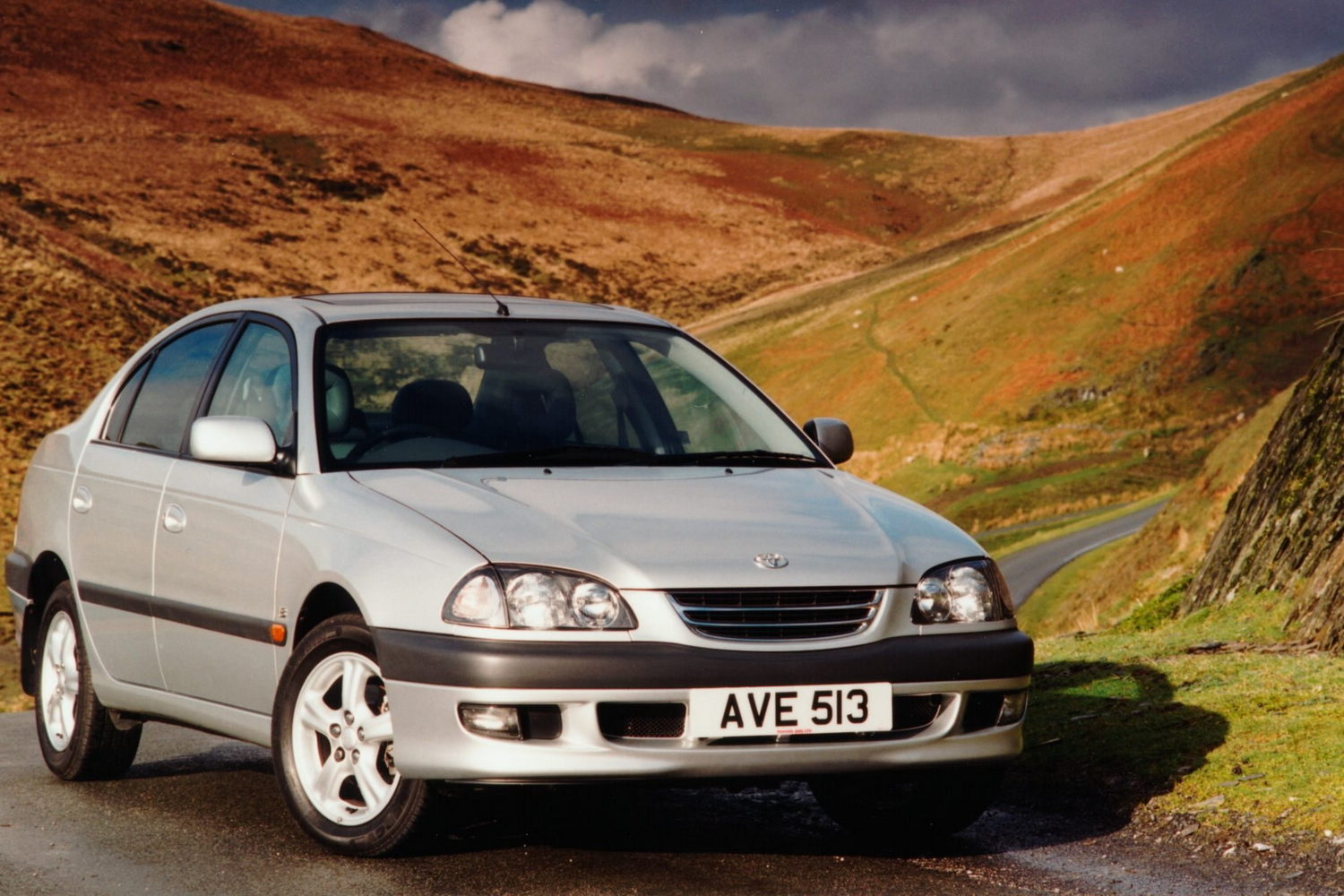 By then, of course, Toyota was starting to branch out into the luxury sphere with Lexus, which added a serious feather to the Toyota Ireland cap, when the original Lexus LS400 was often compared favourably with the mighty Mercedes-Benz S-Class.
A few years later, the hybrid adventure began, as the first Prius arrived onto the market in 1997. It was a slow start - the technology took time to mature properly, and Irish buyers were at first sceptical. Look at it now, though - hybrid power dominates the market, and with only a handful of exceptions, every Toyota on sale in Ireland today is hybrid-powered.
Toyota actually had to overcome some opposition to hybrid, especially in the late 2000s as diesel became dominant. Dave Shannon, who was Managing Director of Toyota, once said, "Diesel might save the world by lowering CO2, but we'll all be too dead from fumes to enjoy it." Given the diesel scandal that subsequently broke in 2016, Shannon was proved right.
As was Toyota. In 2023, fifty years on from when Tim and Denis first had the thought of taking on the might of Ford, Volkswagen and Austin, Toyota once again sits at the top of the Irish sales charts, and it's not even a close race for second place. Of the top-ten selling cars in Ireland so far this year, five are Toyotas, every one a hybrid.
Toyota currently has 42 dealers in Ireland, has just recently sold its 500,000th car and is a 100 per cent Irish-owned company, which directly and indirectly employs some 1,200 people.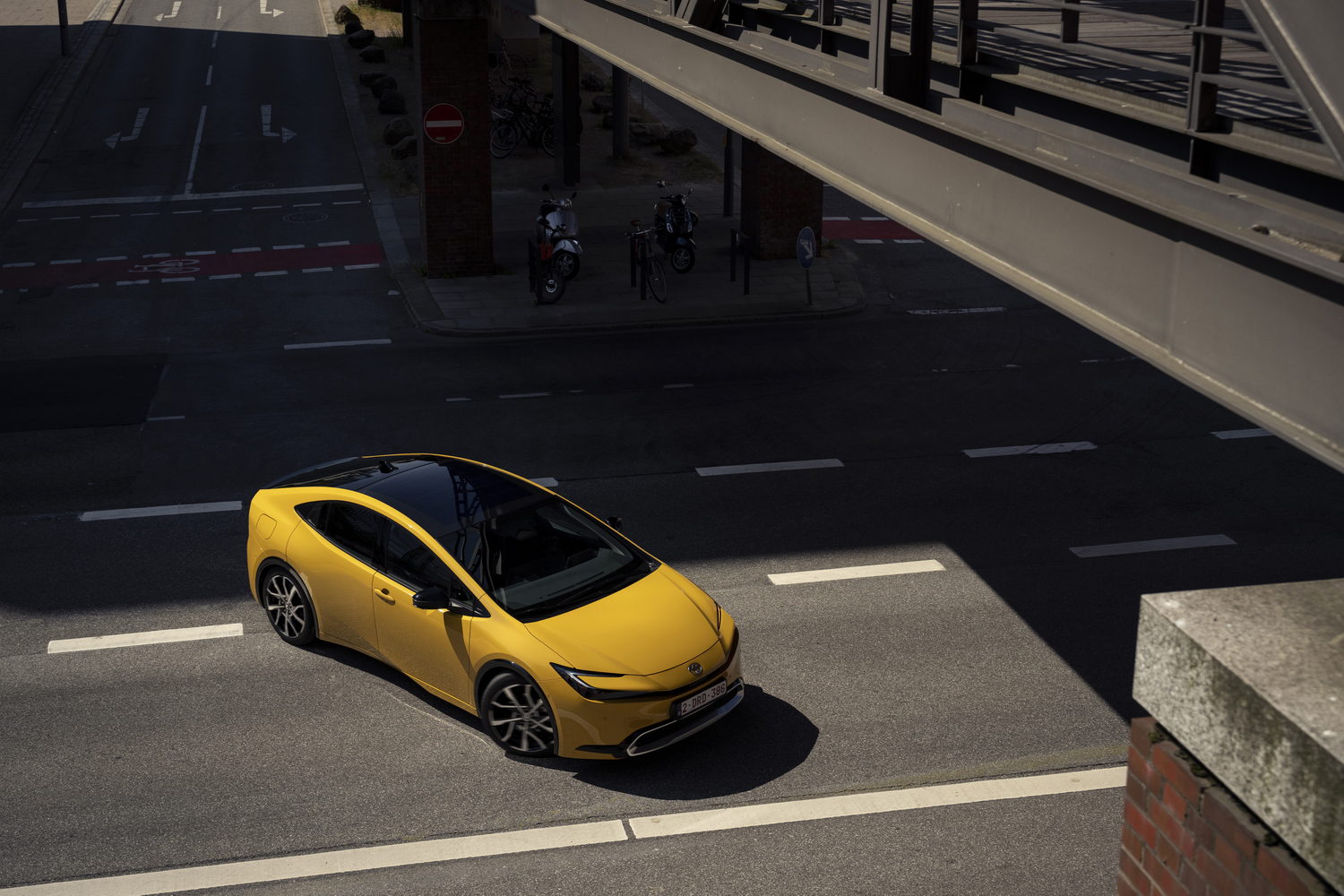 There's more to come, too. This year sees the launch of the fourth-generation Prius, which now is not just economical, it's actually quite sexy to look at, too, and with its plug-in hybrid powertrain it's arriving with CO2 emissions of just 16g/km. There's a new dart-shaped C-HR crossover coming shortly as well, also with plug-in hybrid power, and the battery-powered bZ4X crossover has just started Toyota's all-electric journey. By 2028, Toyota hopes to have an EV on sale with a 1,000km range on one charge.
Will Toyota still be the best-selling car brand in Ireland then? Who knows, but would you bet against it having just as successful a next 50 years in this country? We wouldn't.