---
Published on May 31, 2023
---
Note: This article was written as part of a commercial content partnership between CompleteCar.ie and Nissan.
---
This year, there were some significant changes to the rules about company car taxes - the dreaded Benefit In Kind, or BIK tax.
Before January 2023, the rules said that if you were given the use of an electric car as your company car, you were allowed to write off the first €35,000 of its value for tax purposes, so your BIK costs would be worked out on the value of the car above the €35,000 mark.
Up to €45,000 on an EV for zero BIK
With the changes to the BIK rules this year, that allowance has been increased, as a way to encourage more company fleets to switch to electric power, and now you can write off the first €45,000 of an electric car's value for BIK purposes.
This opens up a very tantalising proposition - you could be given (or choose, depending on how your company operates its fleet setup) a new electric car and be able to pay absolutely no BIK tax at all for the privilege.
Ah, but you'll be thinking, electric cars are all expensive so even if you can write off a big chunk of the cost, there's no way you'll end up with a zero-total BIK bill. Well, actually, that's exactly what you can do...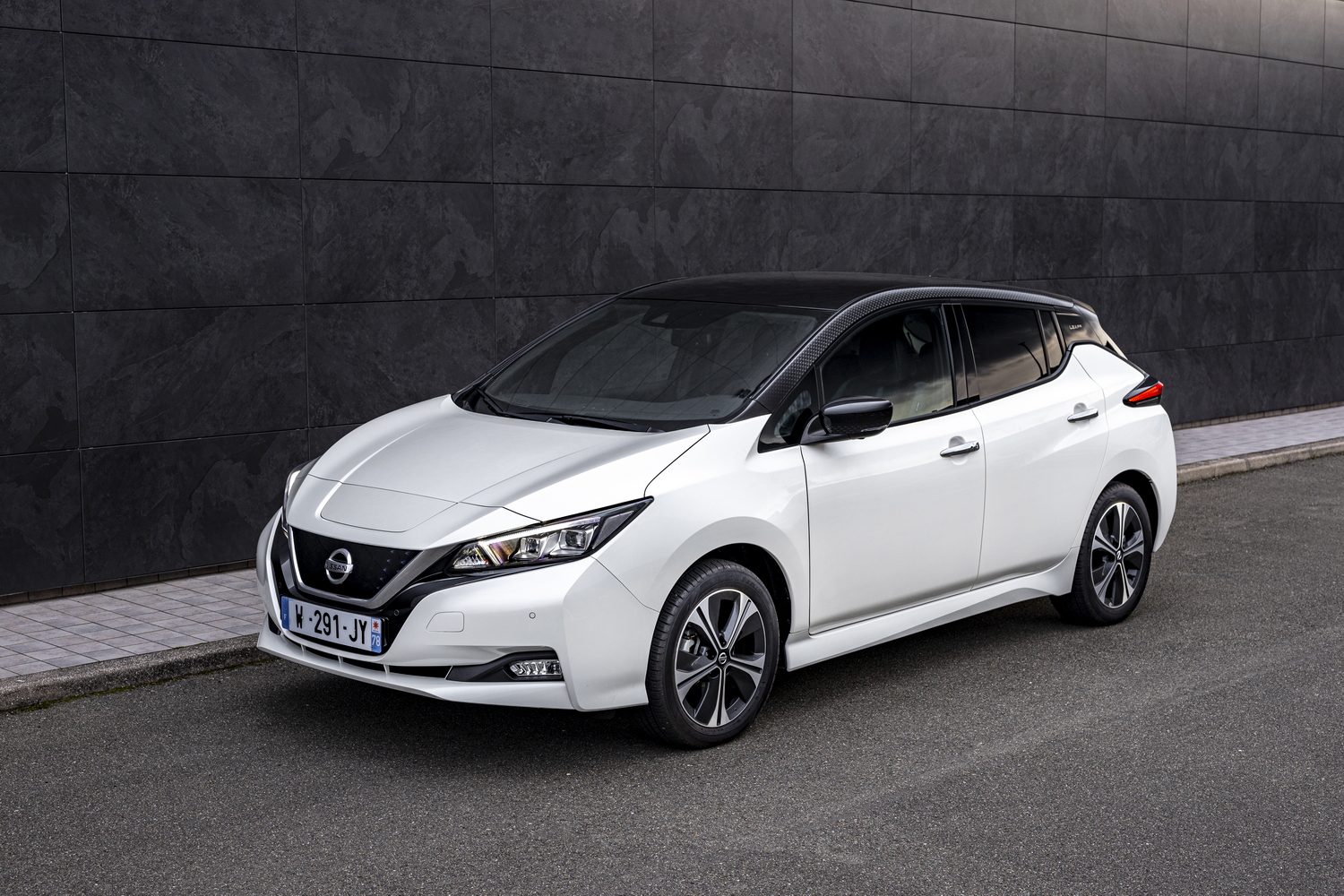 This is where the Nissan Leaf comes in
The Nissan Leaf is possibly the best and most tax-efficient choice here. Irish prices start from as little as €36,345 for the XE version with a 40kWh battery, well under the €45,000 limit. Even this entry-level model includes air conditioning, cruise control and automatic high-beam headlights, and the 40kWh battery gives you a range on one charge of 270 kilometres. Not a headline-grabbing figure perhaps, but on average Irish drivers cover less than 50km a day in total, so as long as you can charge up at home, you'll not have any problems with that.
Of equal importance is that, unlike every other similarly-priced competitor, the Leaf is a decently-sized car. For comparison's sake it's about the same size as a Volkswagen Golf or a Ford Focus, so there's family friendly space in the back seats, and a big 435-litre boot out the back. This is not some small city car that's been given a battery. It's a proper car.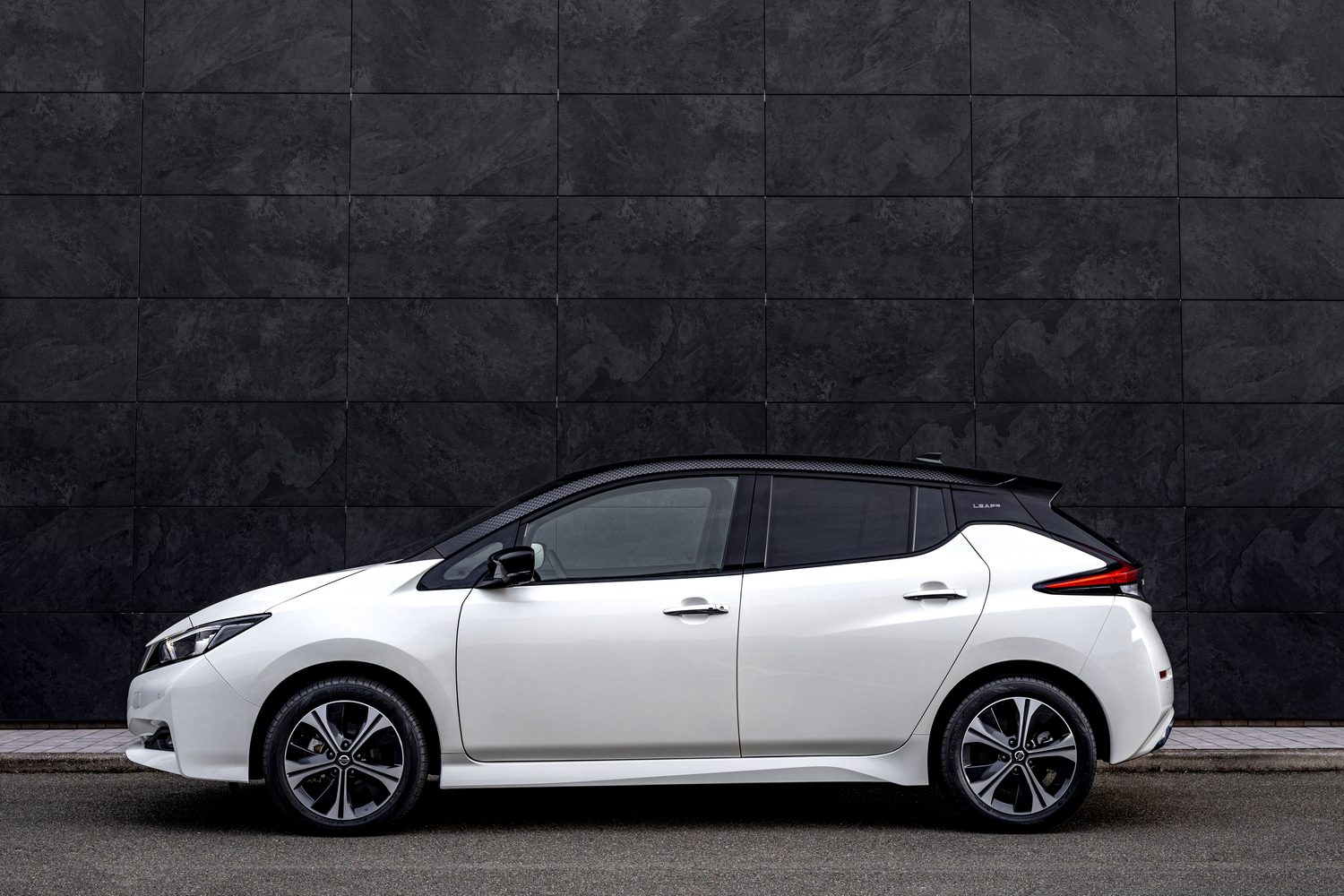 Let's say you want more than the base model, though. Let's face it, we all do. Suppose you want more equipment. Well, you can upgrade to the SV model of the Leaf with the 40kWh battery, and it will cost your company €38,135 (don't worry about the purchase price - the company can write more of that off against tax than they'd be able to with a petrol or diesel car). You now get a leather-wrapped steering wheel, radar-guided cruise control, privacy glass, 16-inch alloy wheels, an eight-inch infotainment touchscreen with Apple CarPlay and Android Auto, and even a reversing camera.
What if you need more range, though? Well, in fairness we all need to get away once in a while and it's nice to be able to do that without worrying as much about where you're going to charge up. Thankfully, Nissan offers a bigger battery for the Leaf, a 62kWh unit that manages 385km of range on a charge - the same as some much more expensive models.
Ah, but this is going to push us over the BIK limit, isn't it? Nope, the long-range version of the Leaf SV will cost €43,590, well inside the BIK write-off limit.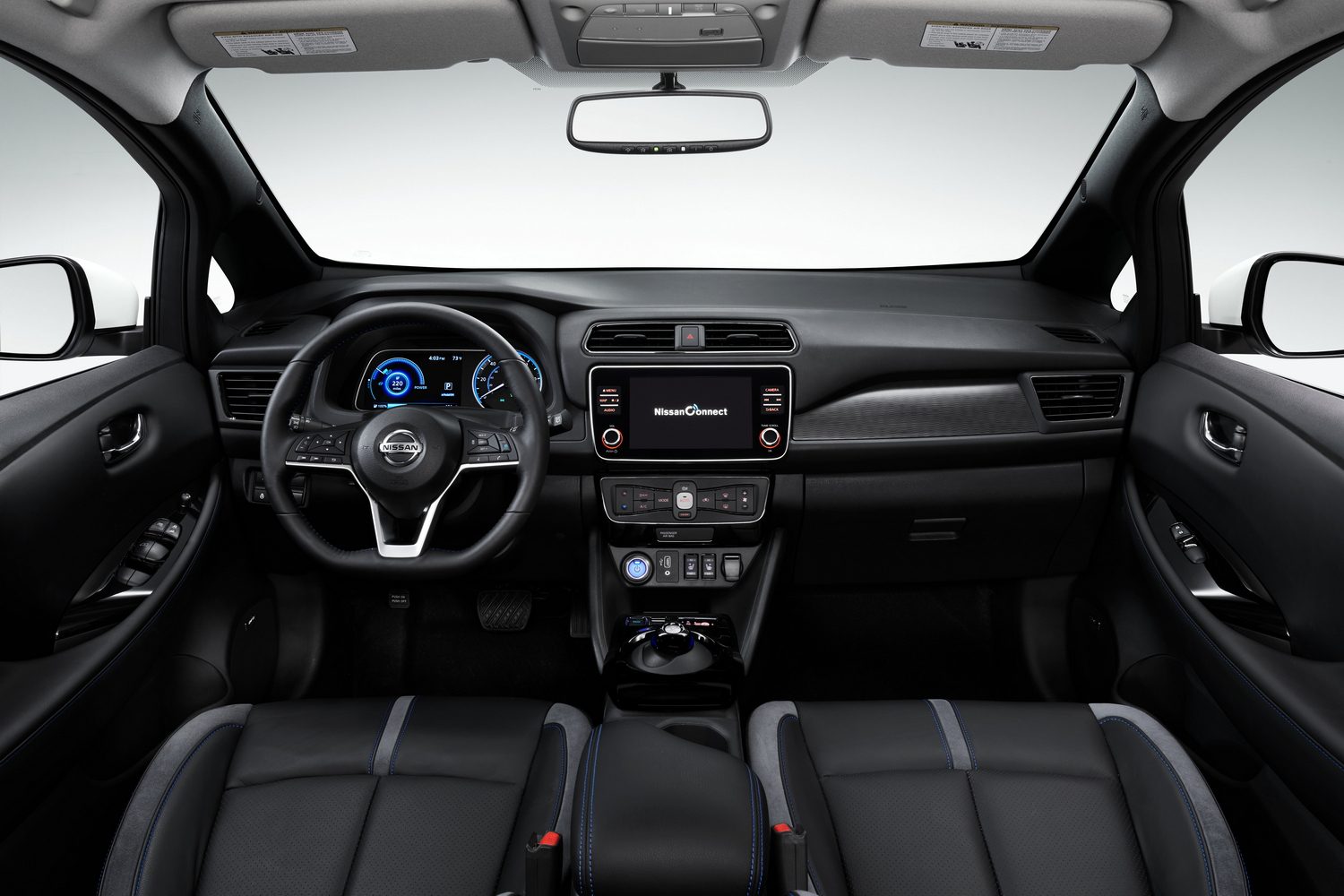 All the luxury, no BIK
We can do better. So, we've got our Leaf company car with the longer range and no BIK, but what about just a few more creature comforts? Well, there's a Leaf SV Premium model, that comes with electric folding mirrors, a 360-degree parking camera system, Nissan's online connected service and a heat pump cabin heating system that helps to save battery charge on cold winter drives. You can have that at a company car price of €44,385 - still €115 inside the €45,000 limit for zero-rate BIK.
That's one of the best-selling electric cars of all, from the company that first put an electric car on general sale, and which was the first electric model to win the European Car of the Year gong, with a 385km range, lots of extra equipment and all for no BIK tax cost at all. Nada. Zip. Nothing.
Sounds pretty tempting, doesn't it?