---
Note: This article was written as part of a commercial content partnership between CompleteCar.ie and Toyota.
---
How did the Toyota Corolla reach the almost incredible milestone of 50 million sales? What's that famous remark about giving the people what they want? Well, it turns out that what they want is a car that's reliable, practical, well made and not at all bad to drive.
The original Corolla, launched in 1966, set the template for all that was to follow. That first Corolla was relatively innovative, using McPherson strut front suspension (common already in Europe but less so in Japan) to complement its rev-happy little 60hp 1.1-litre petrol engine. The Corolla also got a four-speed, floor-mounted gear shift - again, quite unusual for Japan at the time.
Toyota wanted the Corolla to look and feel sophisticated and it even went to the effort and expense - 30 billion Yen's worth - of making a new factory, the Takaoka Plant, to build the Corolla.
Nowadays, we're used to the Corolla being a paragon of reliability, but it wasn't always so. That first Corolla was tricky to develop, especially that front suspension, the first time such a layout had been used in a Japanese car. There are stories that one early Corolla prototype only made it 500 metres out of the workshop gates before the suspension collapsed...
Initially available as a two-door saloon, four-door and estate models were soon added, and the 1.1-litre engine was soon replaced by a 1.2-litre unit with a heady 68hp. The engines were spectacularly strong, featuring five-bearing crankshafts when three was the norm, adding to the Corolla's early sheen of reliability.
The Corolla was also one of the first mainstream Japanese cars to switch from drum brakes to discs at the front, and you could even have bucket seats.
It was one of the bedrocks of Toyota's big drive for exports and its entry into the US market. The Irish market would have to wait, although not for too long...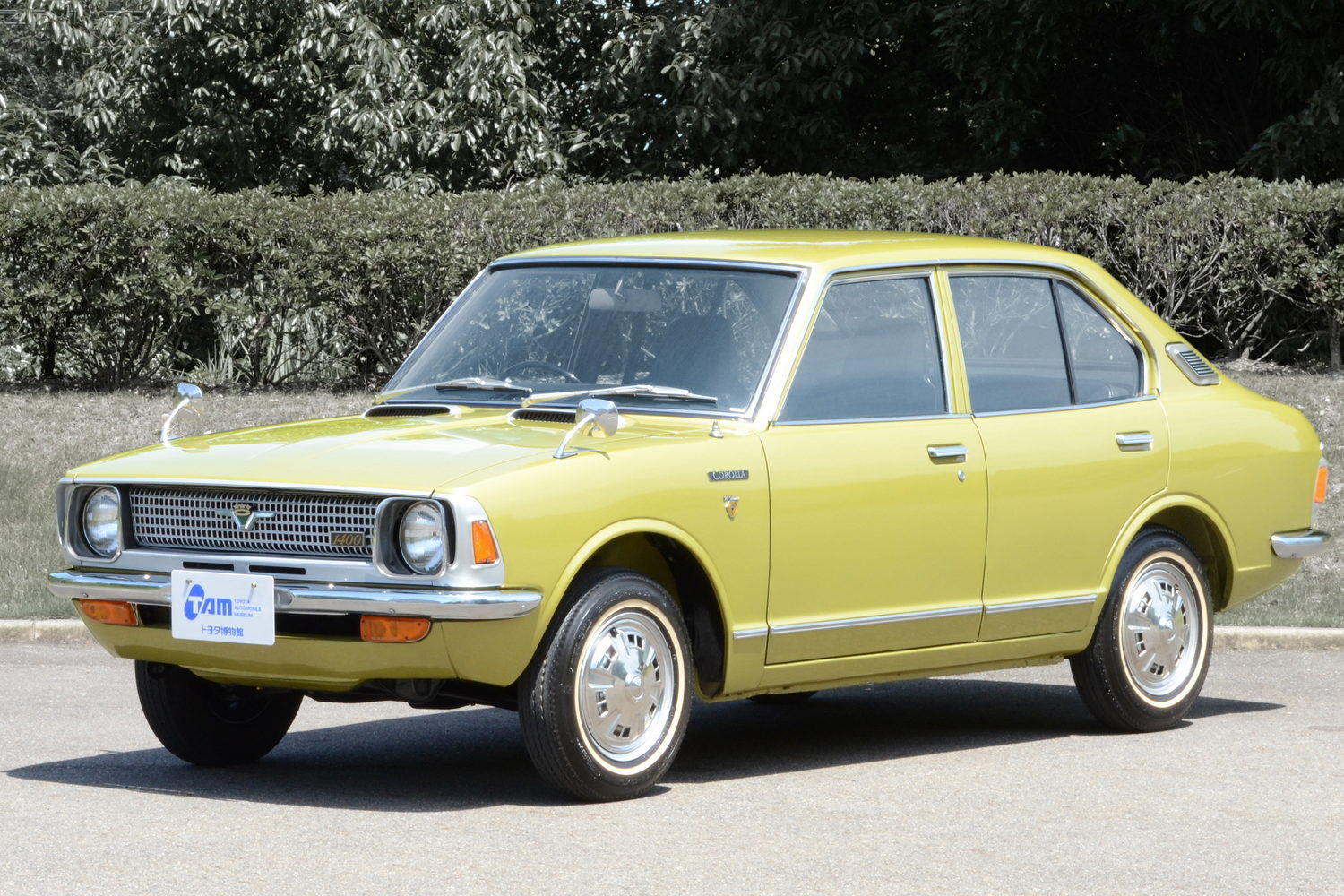 By 1970 Toyota had introduced the second-generation Corolla, the famous E20 model. This one looked far more sporting, and indeed far more European, in its styling than the original E10 and this was the first Corolla to come to Ireland, coinciding with Toyota Ireland being established in 1973.
By now, the Corolla was already a big seller, having passed the one-million sales mark just as the first-generation model ended production. The E20 would push that number on dramatically, racking up 2,406,860 sales in just four years before it was replaced. The E20 gained new body styles, which helped - there was a now a two-door saloon, four-door saloon, a two-door estate and a two-door coupe, which had - if you squinted a bit - racier rear styling than the saloon.
The 1.2-litre engine carried over, and was soon augmented by a 1.4-litre unit with 86hp, and even a 1.6-litre unit with 115hp and twin-overhead camshafts. This would be fitted to the overtly sporting Corolla Levin model. It was a 1.6 Levin that brought Toyota into rallying, racking up an unexpected win on the 1000 Lakes Rally in Finland.
Toyota would also give the Corolla a technology boost with the option of a five-speed gearbox (something that was vanishingly rare among its European rivals). It also got a bigger, 45-litre fuel tank, specifically designed so that it could tackle the new Tokyo to Nishinomiya highway, which was 500km long.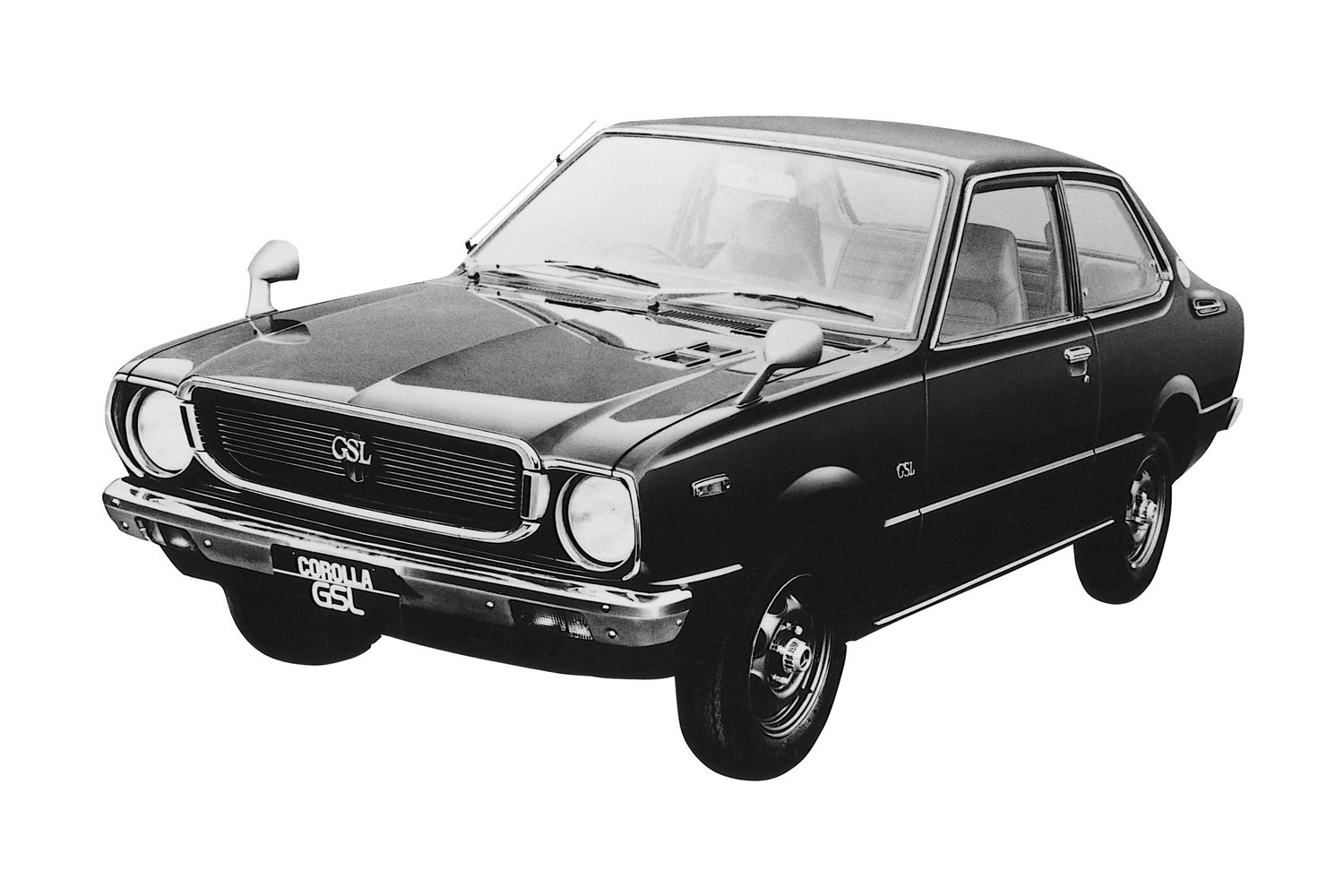 The E30 Corolla, which came along in 1974, had to contend with the twin assaults of US emissions regulations (and Toyota engineers quickly became experts in clawing back power lost to the new laws on engine pollution) and a global fuel crisis, which ramped up people's needs for a roomy car with good fuel economy. You could say that those two assaults were the making of the Corolla - not only could it provide decent power outputs for American customers at a time when US engine technology was rapidly in decline, but it could do so without mugging you at the next petrol station.
The 1.6 '12T' engine in the Corolla, introduced in 1975 in response to the oil crisis, was actually the first Toyota engine with the 'lean burn' technology that Toyota would still be using as a major pillar of its advertising and marketing 30 years later.
The Corolla estate now gained four doors, and the two-door coupe was much more obviously a coupe. There was also a short-lived fastback, called the Corolla Liftback, which was specifically designed for the Californian market and could carry the newly-fashionable 'short' surfboards popular at the time.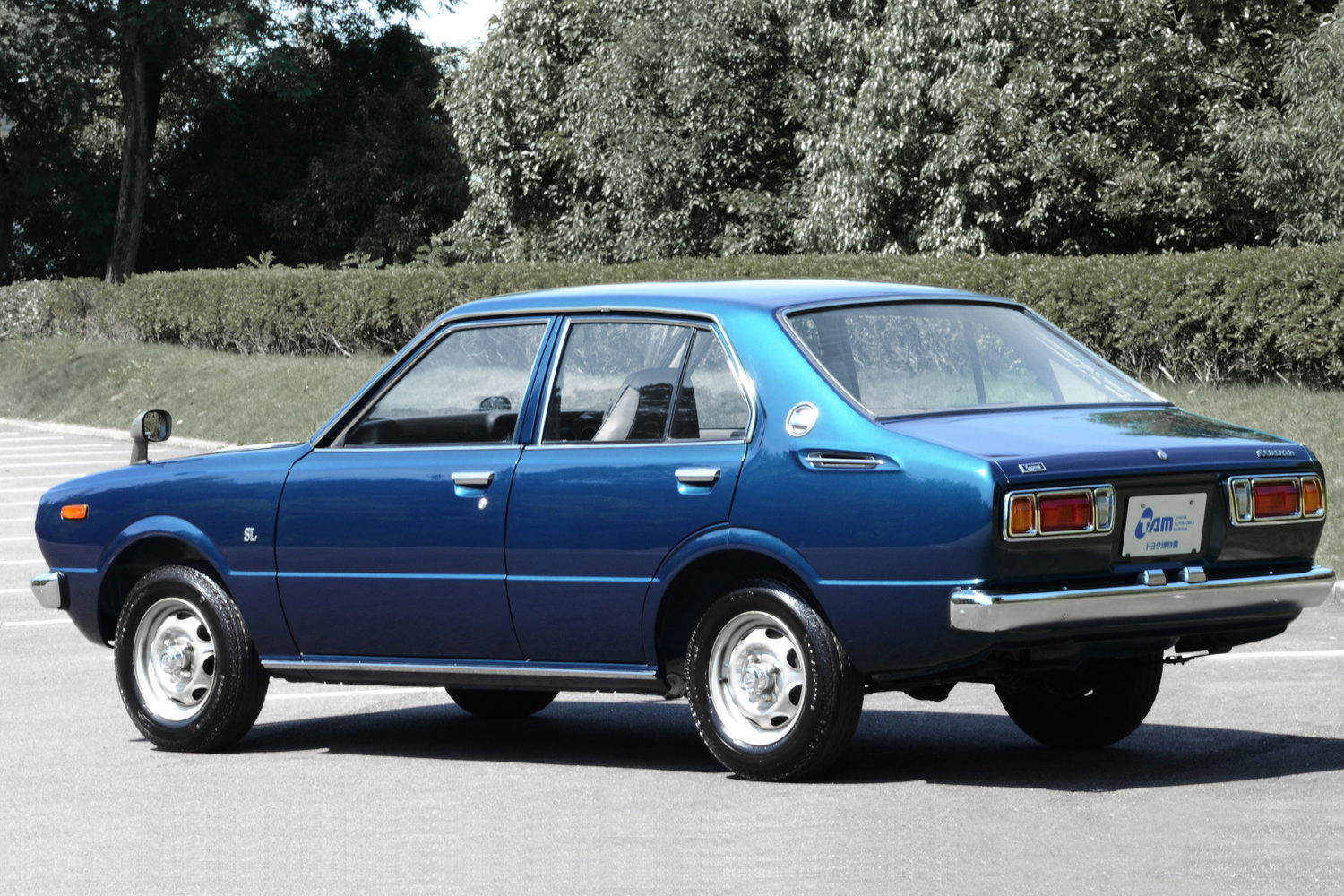 By now Irish sales were humming along nicely, helped by the fact that the Corolla was being built alongside the Toyota Starlet from CKD kits sent from Japan, in Toyota Ireland's factory on the Kylemore Road in Dublin.
The fourth-generation Corolla, introduced in 1979, went boxy. Gone were the Coke-bottle curves of the E20 and E30, replaced by a rectilinear sturdiness that was arguably not as stylish, but which was certainly more modern, and much more of an eighties look. By this time, the Corolla was officially the world's best-selling car, and by March 1983, the badge would pass the ten-million sales mark.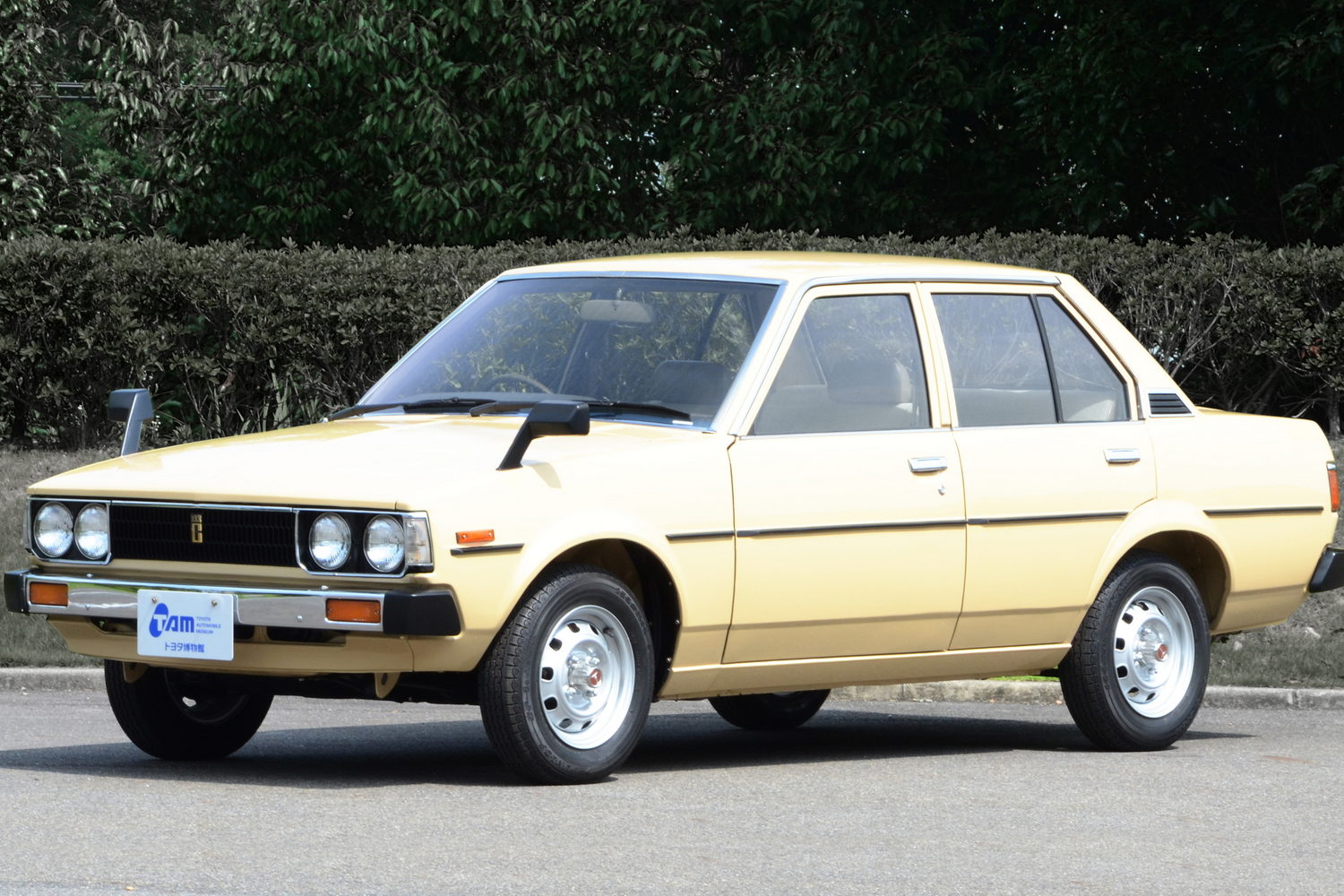 This generation Corolla was given a new interior too, which was designed to look and feel like a cabin from a car in a class above, while extra attention was paid to things such as long-distance, high-speed cruising and cold-weather reliability, to better-suit European and US customers.
Mechanically, the leaf-spring rear suspension of old models was out, and a new four-link system was in, dramatically improving ride comfort and refinement. There was also a new 1.5-litre, 80hp engine and a more affordable 1.3-litre, an engine that would become hugely familiar to Irish buyers. The range of body styles continued to evolve to include saloon (two- and four-door), hardtop, coupe, liftback and van. Then in May 1982 a new estate model was added to the line-up, bringing the total number of body styles to six.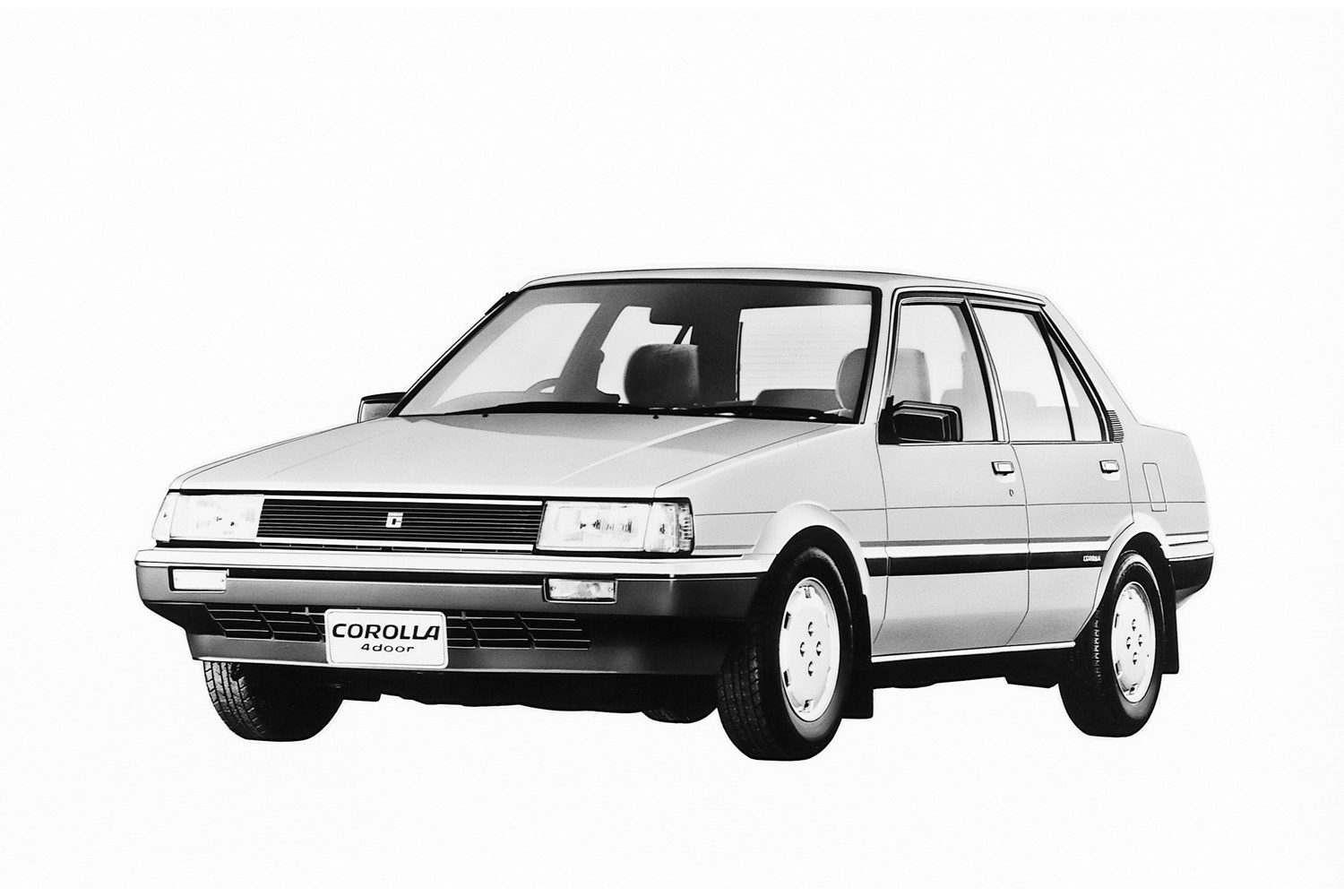 With the fifth-generation Corolla, launched in 1983, we reach a watershed. It was the first front-wheel-drive Corolla, but not all Corollas would be front-wheel drive... The mainstream models would switch to front-drive (an idea that took some convincing at board level, so keen were Toyota's bosses not to upset the Corolla applecart), but there would still be rear-drive for the coupe models, the AE86 and Levin versions of the Corolla, which would go on to forge their own motorsport, modifying and drifting legends.
The styling was still pretty boxy but now with rounded corners, and the 75hp 1.3-litre engine would take centre stage, making the Corolla a massive hit in Ireland where we were still paying motor tax based on engine capacity - and the Corolla's engine offered more bang for buck than most.
It was at this time that Toyota, for the first time, became the best-selling car brand in Ireland. In a market previously dominated by Ford and Fiat, this was hugely significant, not least because it was the first time that, in any country outside of Japan, Toyota was the number-one seller. We might be a small car market, but sometimes we're significant.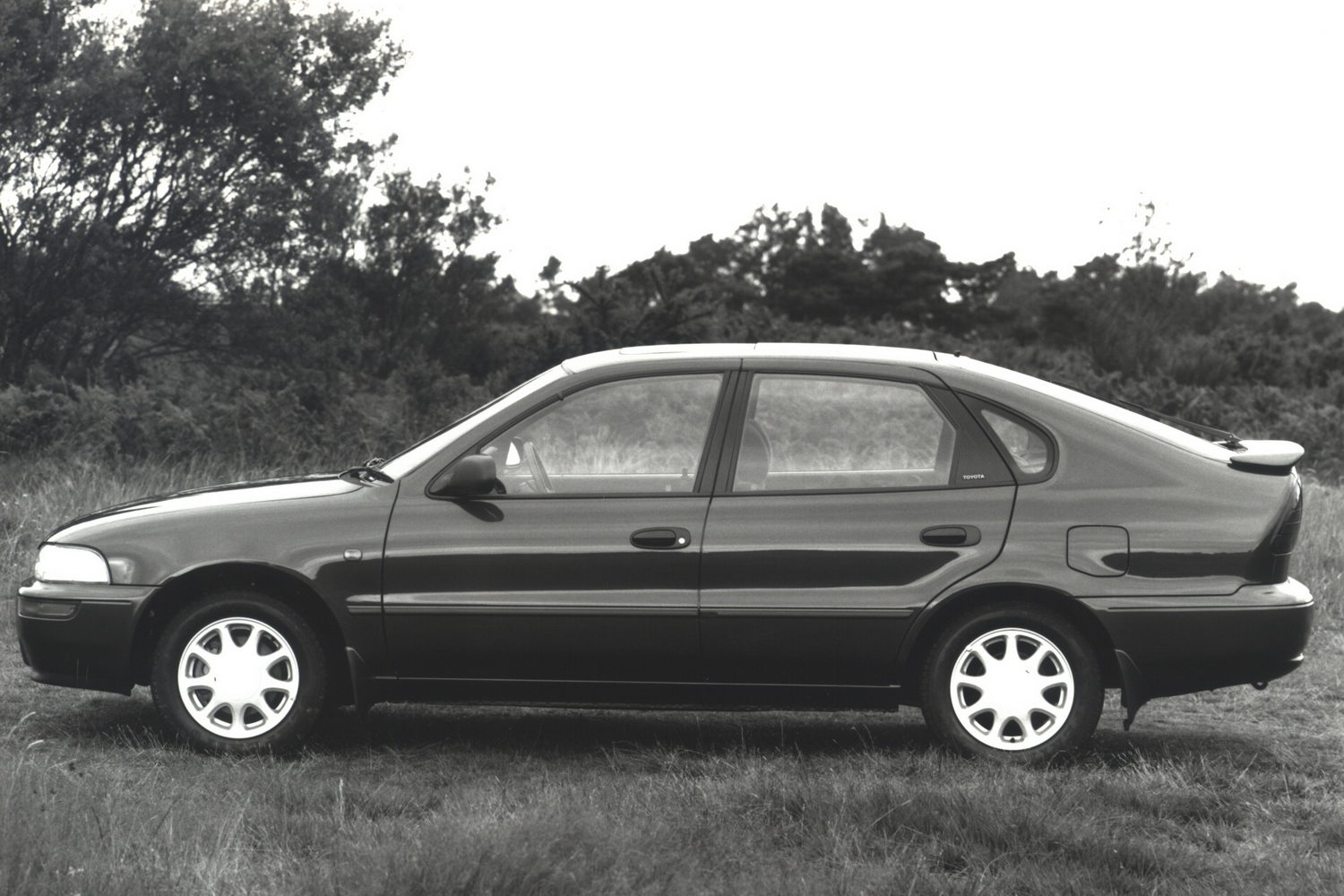 The sixth-generation Corolla was short-lived, on sale for just four years from 1987 to 1991, and it was very much an evolution of the fifth-gen, but with slightly curvier styling and the option of a new five-door fastback version called the Sprinter (my grandmother had one of these and adored it - I still get a bit nostalgic about it...). This generation did get one major mechanical innovation - a clever twin-driven camshaft system that sought to provide impressive peak power with good low-speed fuel economy. It was a variable valve timing idea to which Toyota would return.
The seventh-generation model, introduced in 1992, would see the Corolla power through the 20-million sales mark - equalling the likes of the Volkswagen Beetle and bettering the Ford Model T in terms of total sales.
Known as the E100 model, this generation Corolla took some styling inspiration from the bigger, grander Toyota Camry and its interior was of much higher quality, as Toyota sought to take on European grandees such as Volkswagen.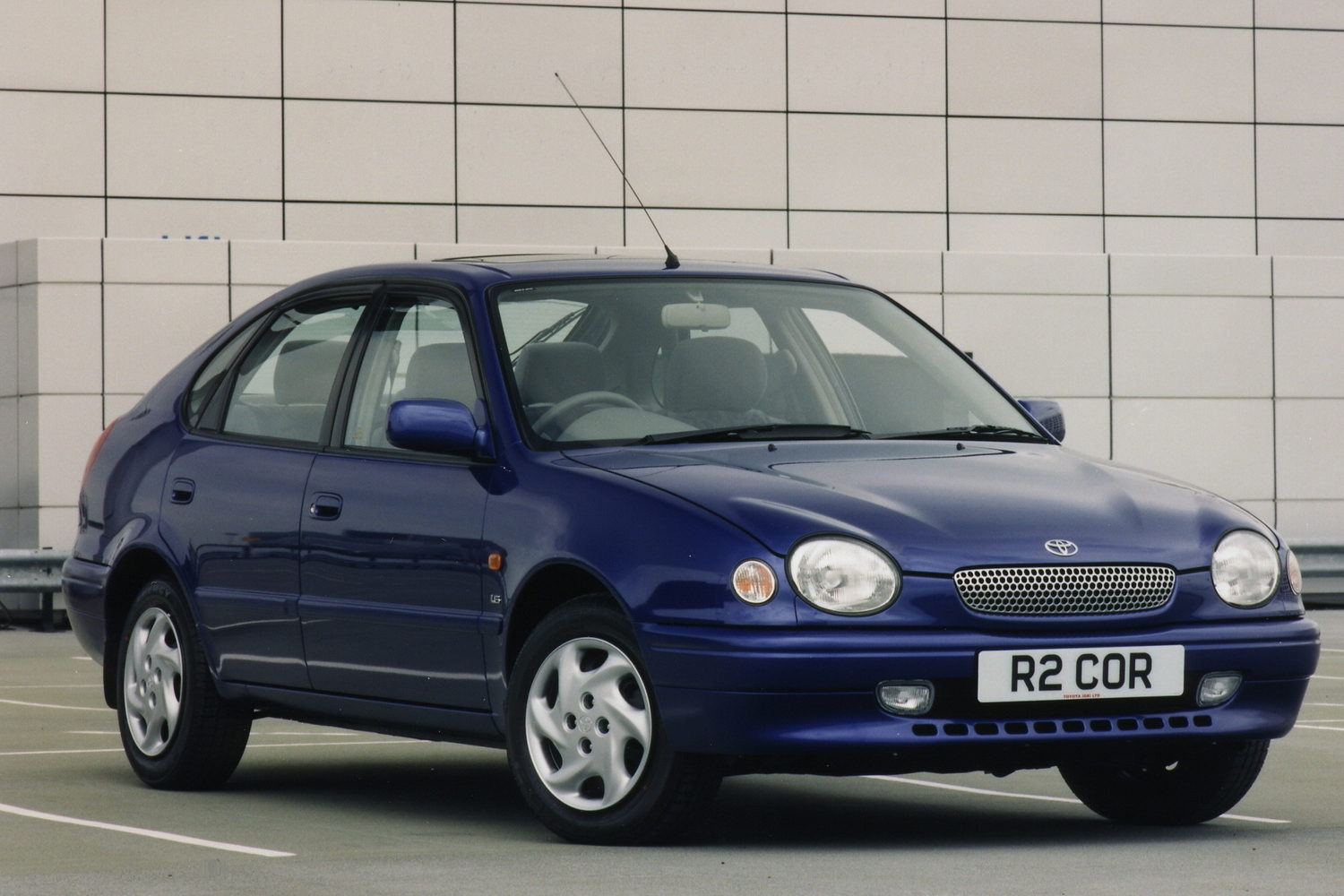 In 1997 came the eighth-generation Corolla, which introduced the famous 'bug-eyed' styling at the front. That might not have been the most attractive Corolla ever, but it was made more desirable because Toyota turned this Corolla into a World Rally Championship winner, taking the manufacturer's title in 1999. Anyway, for those that didn't like it, Toyota gave the Corolla an update in 2000, which smoothed out the front styling a little. By then, the Corolla was also being built in Europe, at Toyota's factory in Burnaston in the UK.
The ninth-generation Corolla went on sale in 2002, and marked a major jump in sophistication for the car, with Toyota now seriously responding to the challenge of the Ford Focus and Volkswagen Golf. The new hatchback was more spacious inside than before, thanks to the Corolla gaining some 90mm in roof height, and it had expensive-looking backlit instruments, inspired by those used in Lexus models. There was also a new 1.4-litre engine with variable valve timing developed 100hp at a time when most rival engines were producing more like 75hp.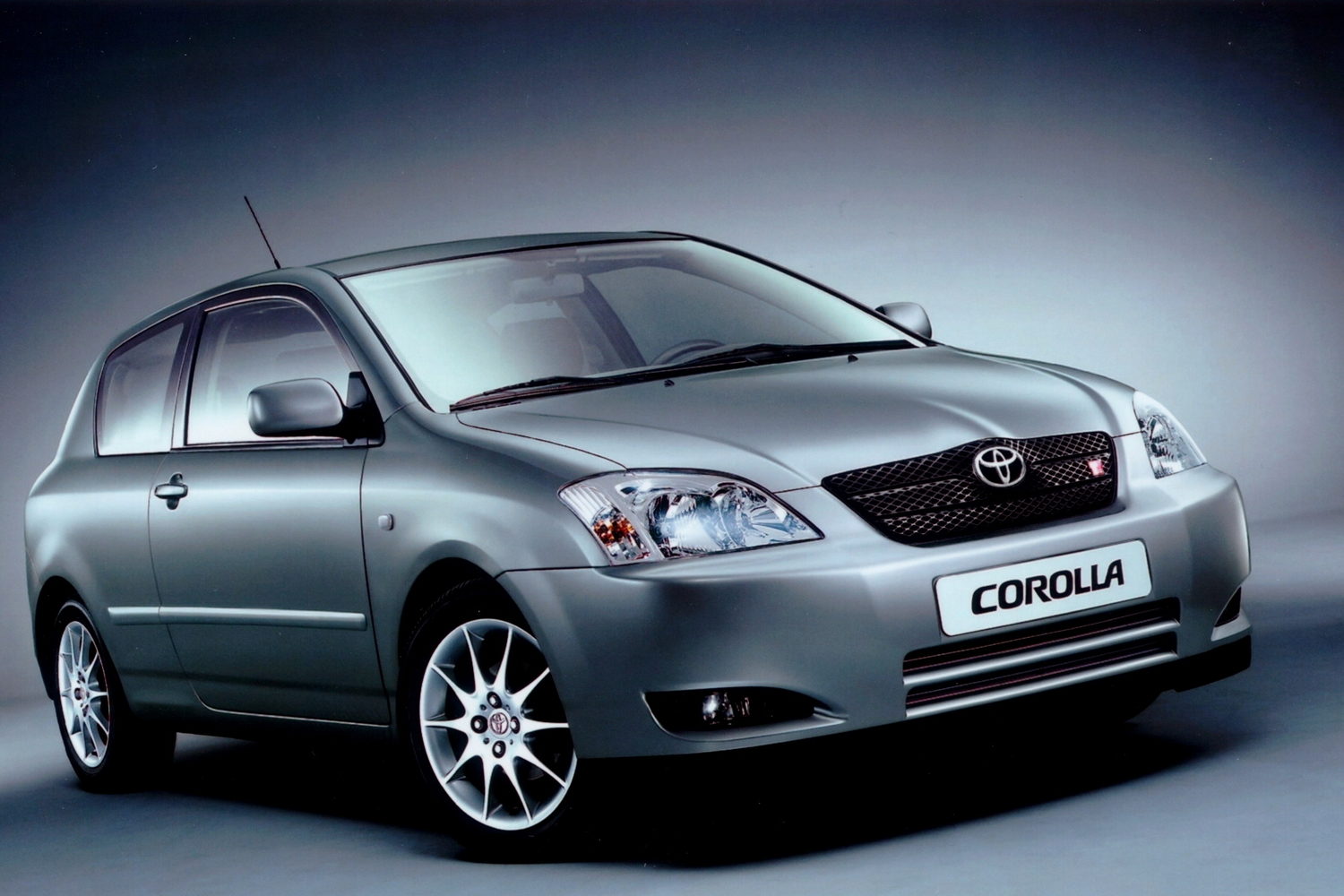 This was also the first Corolla to get a proper 'hot hatch' variant. The T-Sport model used the same variable valve-timed 1.8-litre, 190hp engine as the Celica coupe. For those with more fuel efficiency in mind, you could also now buy a Corolla diesel.
However, in 2006 there came a major change. The Corolla name disappeared. Well, sort of. Toyota introduced a new five-door hatchback for the European market, but it wasn't called Corolla. This was the Auris, and for some 13 years, the Auris would be on sale here in Ireland, becoming the first mainstream Toyota model to gain hybrid power, after the ground-breaking Prius.
There was still a Corolla, though. Toyota kept a four-door version, mechanically related to the Auris, in production for those markets - such as Ireland and Australia - that still liked four-door saloons. We'd get a second generation of this model in 2013.
By 2019, though, it was time for a reunion with the arrival of the 'E210' Corolla, which hit the market in five-door hatch, four-door saloon and five-door 'Touring Sports' estate forms. Gone was the Auris name; Corolla was back, baby.
It was also a hybrid. At first, a 1.2-litre turbocharged petrol engine was offered but it was pretty clear which way the wind was blowing, emissions wise, so that was quickly dropped, and the Corolla became a hybrid-only model, with the 1.8-litre hybrid engine augmented by a more powerful 2.0-litre option.
It was a prescient move - as the diesel emissions scandal reached its peak, car buyers were looking for a solution that gave them good fuel economy without the black-pump guilt and the Corolla hybrid was it. The Corolla shot to the top of the Irish sales charts, and it has barely come down since.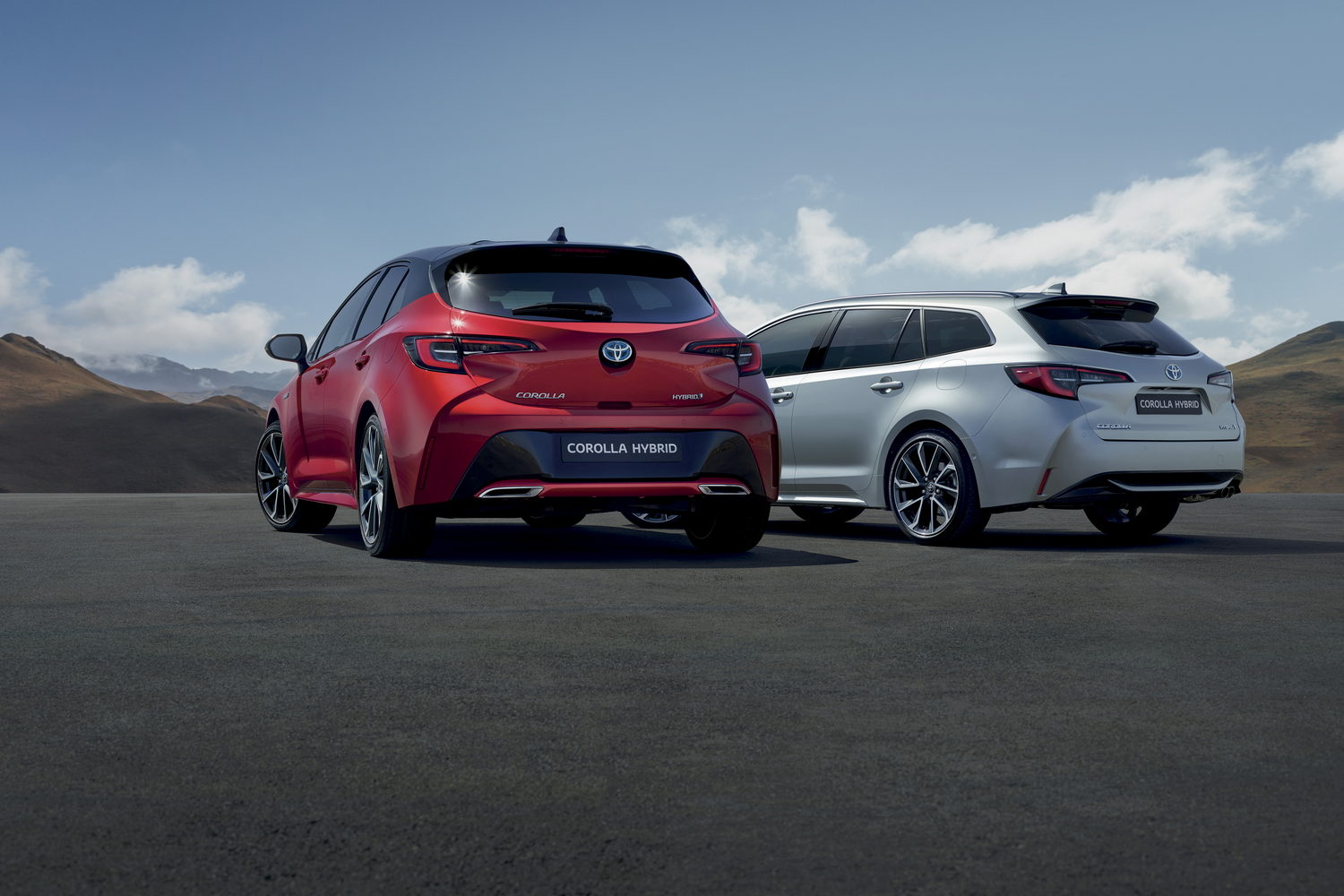 By 2021, that magic 50-million-sales mark was reached worldwide, and the Corolla shows no signs of stopping. In 2023, the Corolla got an update, bringing in new digital instruments, a new touchscreen and an improved 1.8 hybrid engine. Does anyone care to bet against 60 million sales? Thought not...