---
Published on February 15, 2023
---
Note: This article was written as part of a commercial content partnership between CompleteCar.ie and Motor Distributors Ltd.
---
Mercedes has for eight decades and counting been the most significant luxury car brand in Ireland. While other premium car companies may occasionally have boasted higher sales figures, in Irish terms, Mercedes-Benz is it. You know someone has truly made it in Ireland when they have a Mercedes parked on the drive.
That's what makes Mercedes-EQ so important in an Irish context. We take our luxury car cues from Mercedes, and those cues tend to filter and flow out not just into the wider Mercedes-Benz range, but into society in general. EQ is Mercedes' electric and hybrid brand, and while it has been around since 2018, it's now reaching a point where it's really and truly starting to change how we perceive motorised luxury, and that change is going to significantly alter how we, as a nation, view electric motoring in general.
The whole EQ programme actually got started in 2016, when Mercedes launched the brand at the Paris motor show that year. EQ stands for electric intelligence, and Ola Källenius, then head of Mercedes-Benz sales and now the CEO of the company, said "The electric drive is the future. That's why we're investing massively in a battery-electric fleet and in battery technology - including as an energy store for private and industrial use. With EQ, we're going a step further. Under this brand, we're bundling our entire know-how regarding intelligent electric mobility from Mercedes-Benz."
It wasn't just the badge and the brand that was launched in Paris that day; Mercedes-EQ also showed off the Generation EQ concept car - a sleek, all-electric SUV concept that would, 24 months later, morph into the first road-going Mercedes-EQ model, the EQC SUV. And actually, it wasn't just electric power and the styling of the eventual EQC that the Generation EQ previewed, it was also the first time that we saw the Mercedes all-digital cockpit design, which would evolve into the MBUX digital dashboards that we're so familiar with today.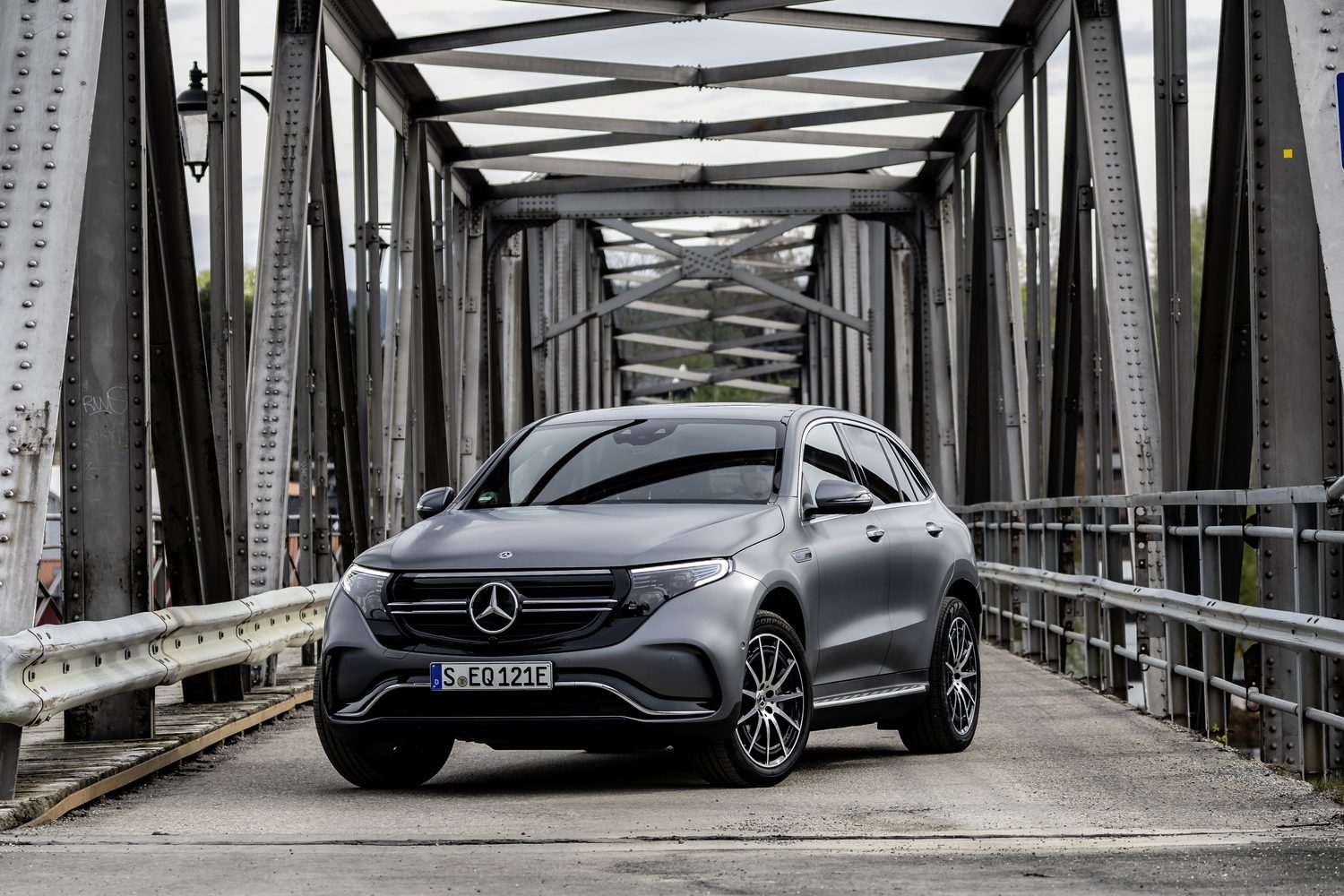 Actually, although the EQC was the first electric Mercedes that you could buy in Ireland, going on sale in 2019, it wasn't the first electric Mercedes on sale, nor the first EQ-branded car on sale. That honour went to the Smart-EQ ForTwo, which went on sale in the spring of 2018, but in a strictly Irish context, it's not as significant as Smart doesn't have a market presence here. For the same reason, we're ignoring the short-lived (but surprisingly good) B-Class Electric Drive of 2014, which was built with help from Tesla, but which was more of a rolling laboratory experiment than a serious production model.
That EQC made quite a splash when it arrived, though. For a start, it introduced the EQ styling language to the Mercedes line-up, which is smoother and cleaner, and more obviously aerodynamic. It uses an 80kWh lithium-ion battery, mounted low down between the front and rear axles, and has a one-charge range of up to 431km. Its rapid charging system means that you can top the battery up to 80 per cent charge in around 4 0minutes if you're using a high-speed DC public charging point.
Next up in the pure-electric EQ range was one of the most practical and versatile vehicles you can buy - the EQV. Based on the V-Class MPV (which itself is based on the Viano van), the EQV gets a massive 90kWh battery pack, and a range of up to 350km on a full charge. It's also capable of rapid charging to 80 per cent in around 45 minutes, but more importantly it has masses of space inside, with seating layouts for between six and eight people on board.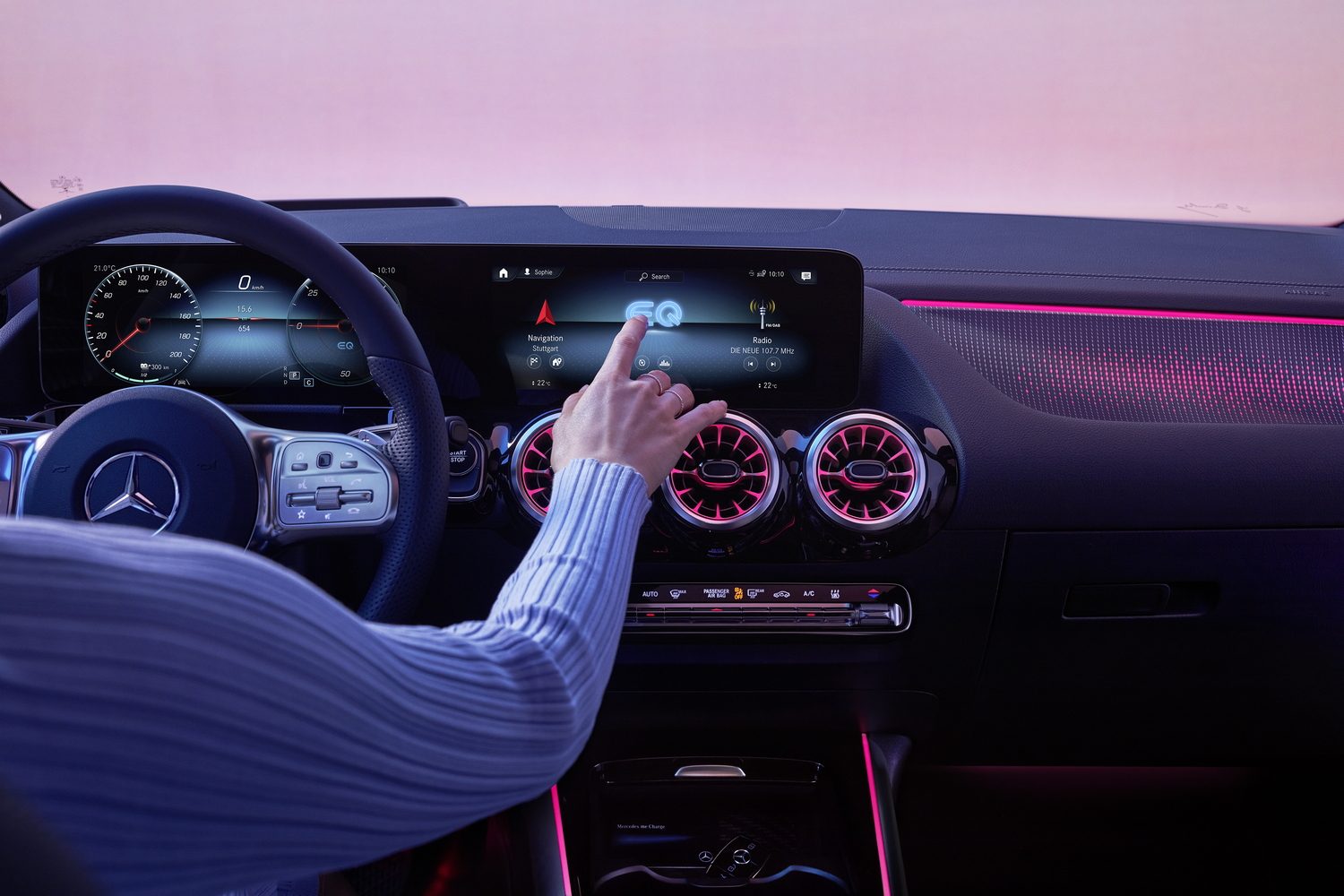 Mercedes' first compact EQ model followed in 2021 - the EQA. Based on the GLA crossover, the EQA gets a choice of front- or four-wheel drive, and a battery capacity of 66.5kWh. That's enough to give the front-wheel-drive EQA 250 model a potential range of up to 529km. It was swiftly followed by the EQB, which is based on the GLB SUV. Larger and roomier than the EQA, it uses the same mix of front- and four-wheel drive, and has a range of up to 453km. Significantly, the EQB also has the option of extra folding seats in the boot, making it one of the precious few seven-seat electric cars currently on sale.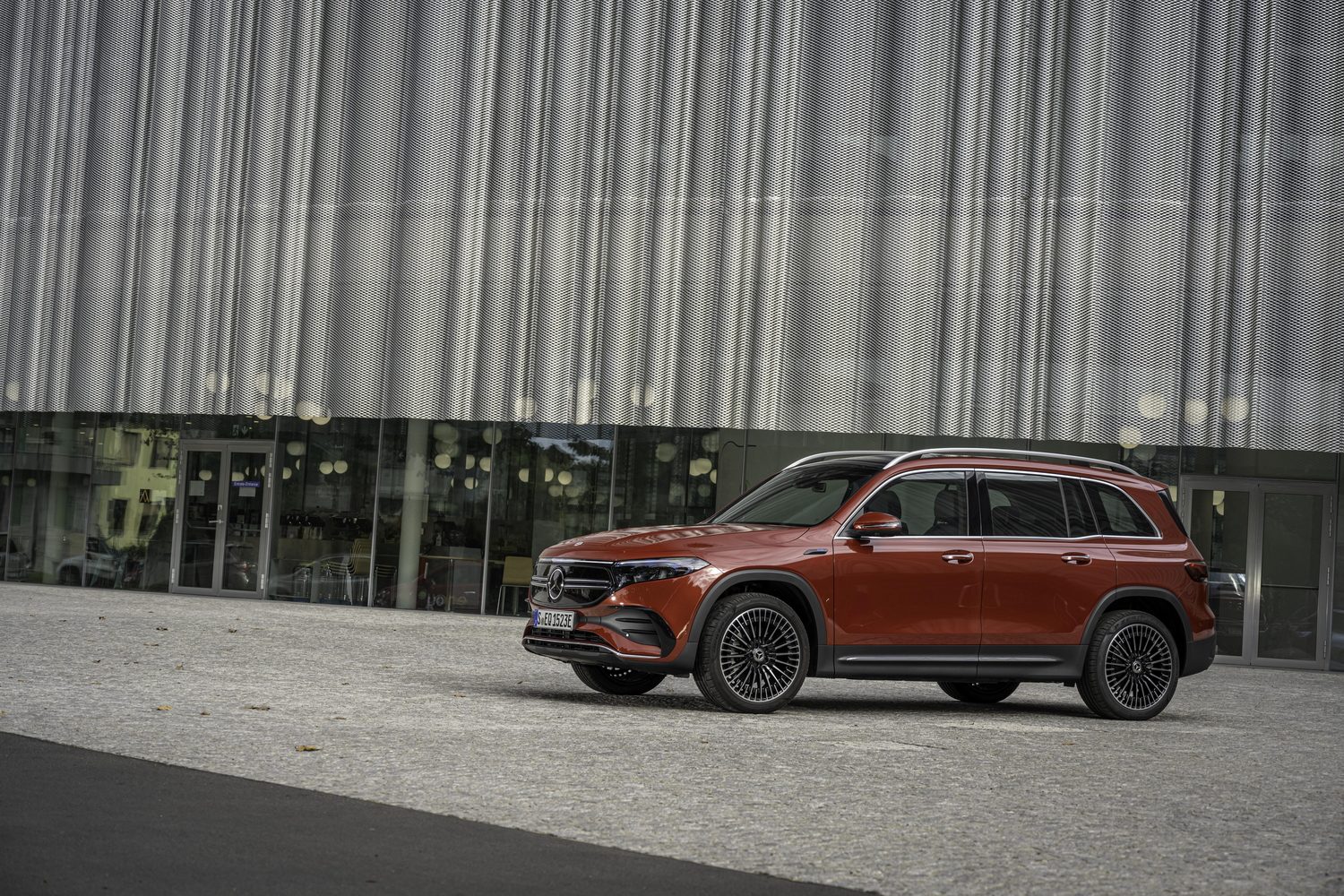 To go with the fully-electric EQ models, Mercedes has also spread the EQ brand out to cars with internal combustion engines. The EQ Boost badge is applied to those Mercedes-Benz cars with petrol or diesel engines that have a mild-hybrid function, for example. This 48-volt system doesn't enable the cars to drive on electric-only power, but it does improve fuel economy, allows the stop-start systems to work for longer in heavy traffic and gives a performance boost under acceleration. For instance, in the high-performance AMG 53 six-cylinder engine, the EQ Boost hybrid system can add a burst of 250Nm extra torque when needed, making overtaking manoeuvres, for example, much safer.
Plug-in hybrid Mercedes-Benz cars also get the EQ badge, and these range from compact models such as the A-Class, B-Class, CLA, GLA and GLB - all of which can be had with the "250 e" plug-in hybrid system based around a 1.3-litre turbocharged petrol engine and allowing you up to 70km of electric-only range, depending on the model - to long-range plug-in hybrids such as the new C 350 e and GLE 350 de, which can provide more than 100km of electric-only range.
More long-range EQ hybrids will arrive in the next couple of years, and they prove that EQ is not just about saving on running costs - Mercedes has just launched the mighty Mercedes-AMG S 63 E Performance version of the S-Class, for example, which has an astonishing 802hp thanks to Formula One-derived technology, but which can still manage a useful 33km of electric-only driving when you charge it up.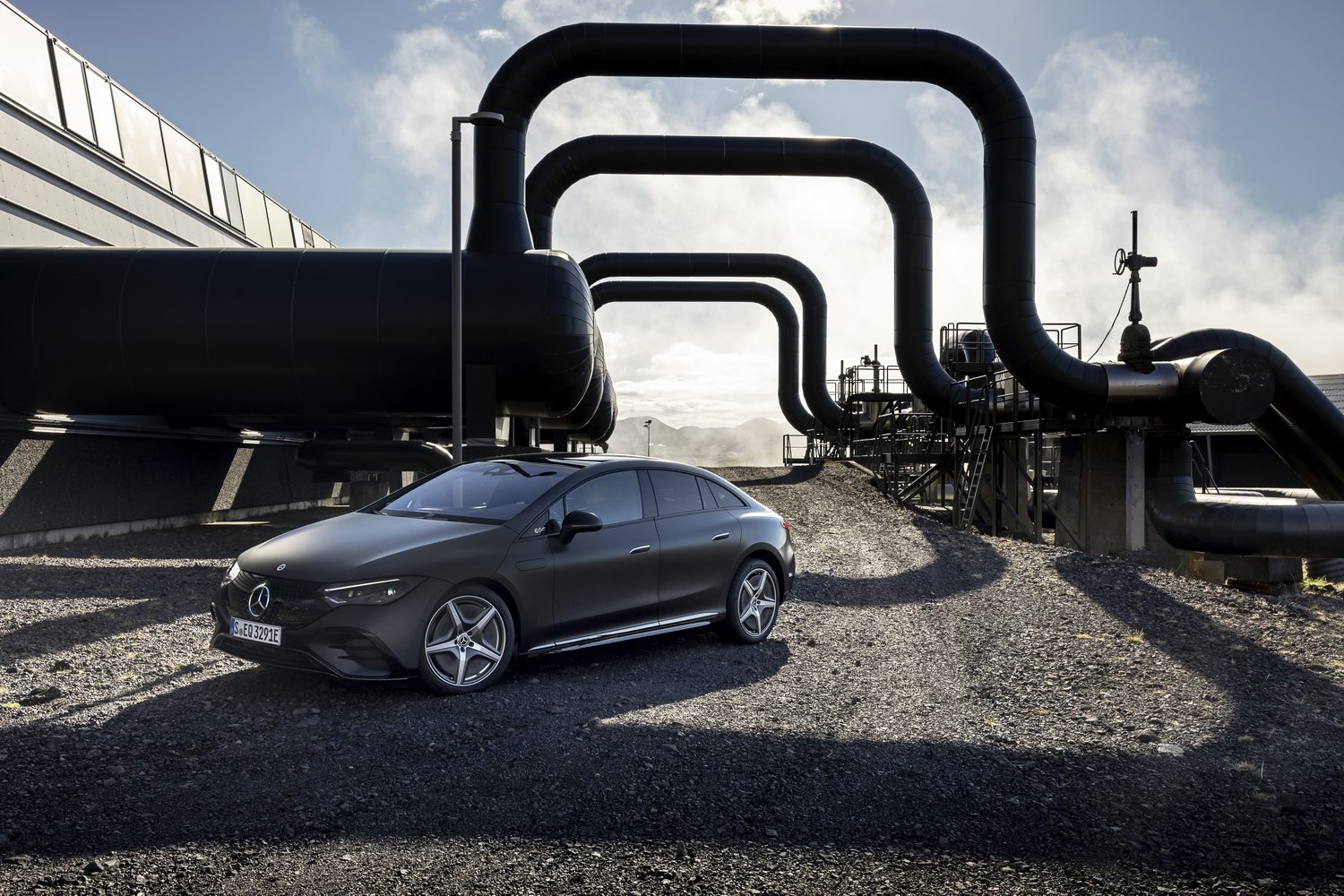 It's arguable that the EQ brand truly kicked into high gear in Ireland (not that electric cars really have gears, but you know what we mean...) with the arrival in 2022 of both the Mercedes EQE and EQS. Previously, EQ models such as the EQC and EQA had shared their structures with combustion-engined models, but the EQE and EQS are the first Mercedes-EQ cars that use a dedicated electric car platform.
This allowed the Mercedes engineers to do a number of things, from stretching out the passenger compartment to maximise interior space, to creating incredibly slippery bodywork that allows both the EQE and EQS (both vie for the title of most aerodynamic production car you can buy) to slip through the air and stretch their range on longer journeys. Indeed, both the S and E are exceptionally long-ranged, using 90kWh and 107kWh batteries, respectively, to provide a one-charge range of 662km for the EQE or 768km for the EQS. These are the kind of figures that make you wonder what range anxiety was ever about.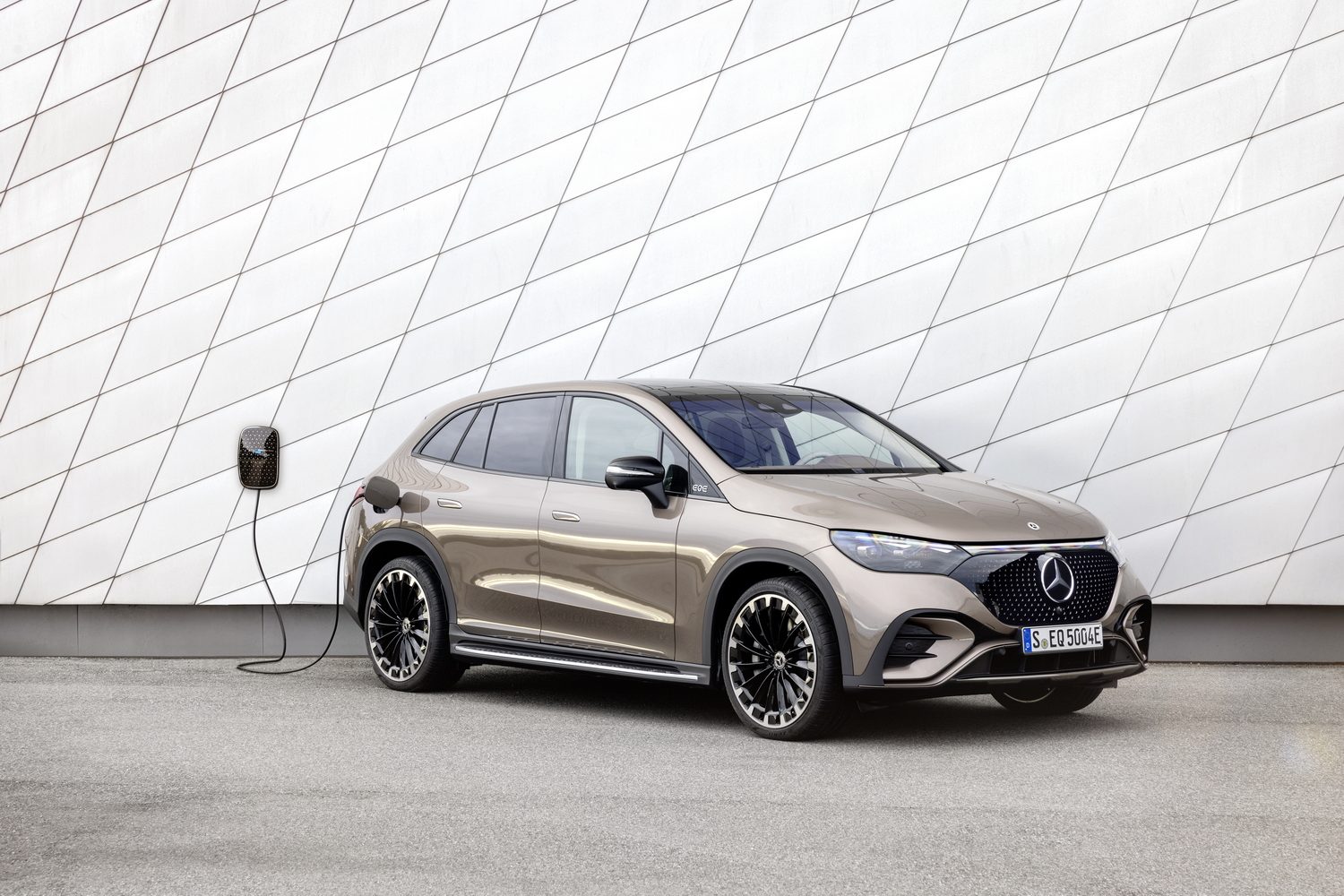 What's next for Mercedes-EQ? Well, imminent are the SUV versions of both the EQE and EQS, which feature roomy interiors and versatile luggage areas along with one-charge ranges of between 551km and 588km. Those are going to be big sellers, we expect, especially the EQE SUV.
Beyond that, the new EQG - a fully-electric version of the long-lived G-Class (G-Wagen as many still refer to it) - is on the way, with a massive (although still unknown at the time of writing) power output and the ability, thanks to four electric motors, to 'tank turn' and pivot on the spot. The EQT will bring electric power to Mercedes' compact MPV line-up, based on the T-Class that itself is based on the Citan van. Not only will there be a roomy family-friendly version of the EQT, but Mercedes is also developing a Marco Polo camper van variant, which will allow for zero-emissions trips into the woods.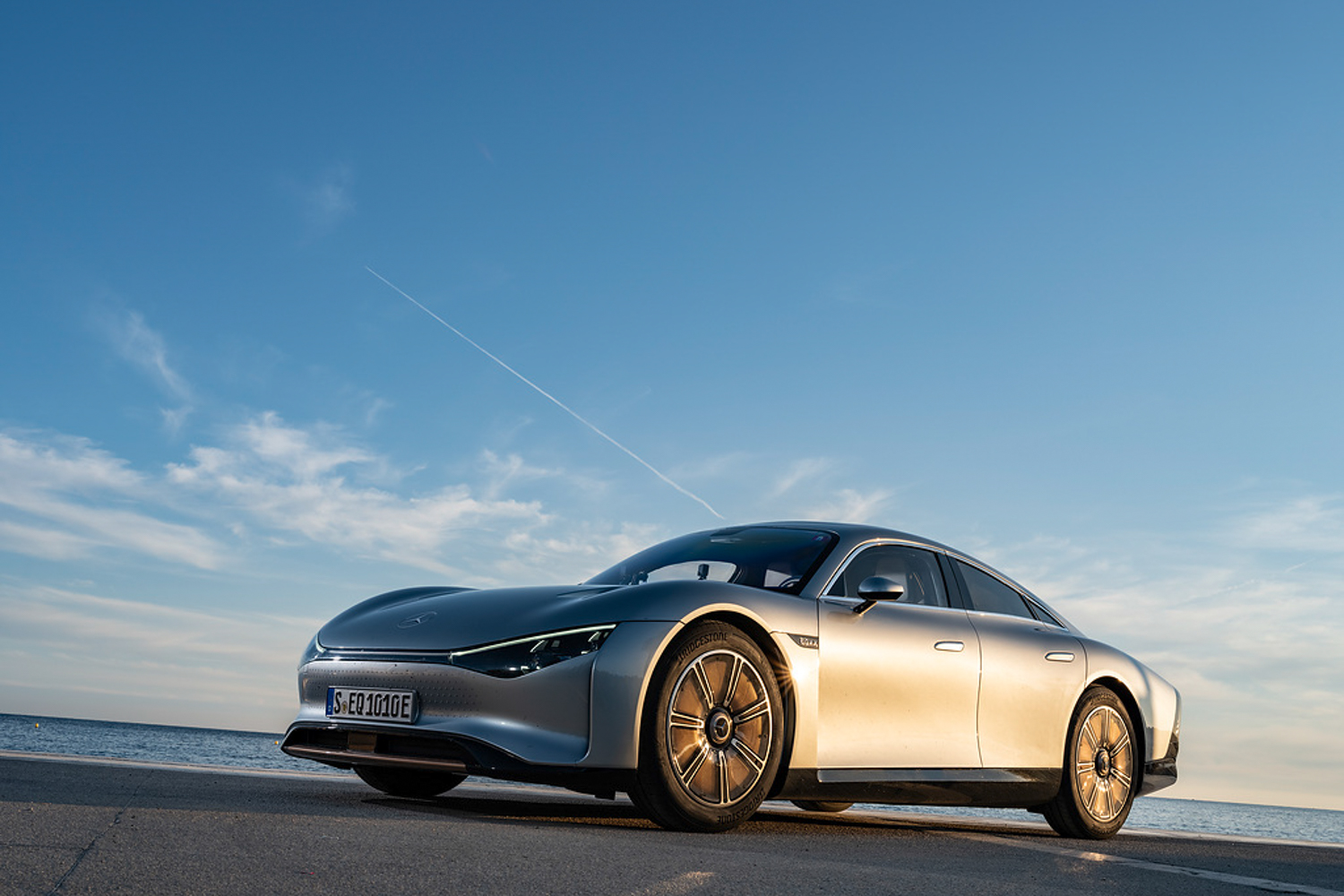 There's something bigger lurking in EQ's future, though. Mercedes has already shown off the stunning EQXX concept car, which takes aerodynamic smoothness to a new level, and which has shown some stunning one-charge range performance in real-world conditions. Using a battery about the same size as that of the EQS, the EQXX has managed to drive on one charge from Mercedes HQ in Stuttgart to the Silverstone Grand Prix circuit. That's a journey of 1,211km. On. One. Charge. Oh, and the EQXX wasn't run flat when it reached Silverstone. It had enough charge left for Mercedes' Formula E racer Nyck De Vries to take it for 11 fast laps of the Grand Prix track. That's serious range, and the EQXX isn't some pie-in-the-sky show car - it's a real, driving vehicle whose technology will start to spread out to the rest of the Mercedes-EQ line-up in the coming years.
"The Vision EQXX has proven that it can easily cover more than 1,000km on a single battery charge, this time faced with a whole different set of real-world conditions. As Mercedes-Benz strives to go all-electric by 2030 wherever market conditions allow, it is important to show to the world what can be achieved in real terms through a combination of cutting-edge technology, teamwork and determination," said Markus Schäfer, Mercedes' chief technology officer.
What Mercedes-EQ is doing, in an Irish context, is hugely significant. It's not just about providing a line-up of efficient luxury hybrids and electric cars - just as important, possibly more so, is that three-pointed badge on the nose. People take Mercedes-Benz seriously, Irish people especially so, and as more and more people see smooth, silent, long-ranged electric EQ models on the roads, so more and more people will not only realise that the electric motoring revolution is already well underway, they'll also be more comfortable with the idea of going electric themselves. After all, the sign of success in the Ireland of the future will be an electric Mercedes-EQ on the driveway...