---
Note: This article was written as part of a commercial content partnership between CompleteCar.ie and Toyota.
---
If you're trying to guess what new car someone is likely to buy, then starting by saying 'SUV' is a pretty safe bet. Increasingly, SUVs have a stranglehold on the car market, whether they be small and compact or big and hulking. The trend began in the mid-2000s when cars such as the Toyota RAV4 and Nissan Qashqai really started to take off in popularity.
In fact, SUVs took the majority of sales in Ireland last year (even if the official definition of what is and isn't an SUV is occasionally hazy). More than 58 per cent of all cars sold in Ireland in 2022 were categorised as an SUV and the trend shows no signs of abating.
But if you're buying an SUV - with its associated height and weight - aren't you signing yourself up to higher fuel bills and running costs? Not necessarily, because there's another growing trend in car sales in Ireland that's potentially riding to the rescue of SUVs when it comes to keeping them affordable to run: hybrid power.
Hybrid sales have risen dramatically in the last few years, and Toyota has - almost needless to say - been at the forefront of that move. The company that put the original Prius on sale more than 25 years ago was also in on the ground floor when it came to selling hybrid-engined SUVs, putting the two defining halves of customers' wants together in one package.
With the arrival of the new Corolla Cross, Toyota's hybrid SUV line-up is now complete and runs the gamut from small to pretty darned large.
Toyota Yaris Cross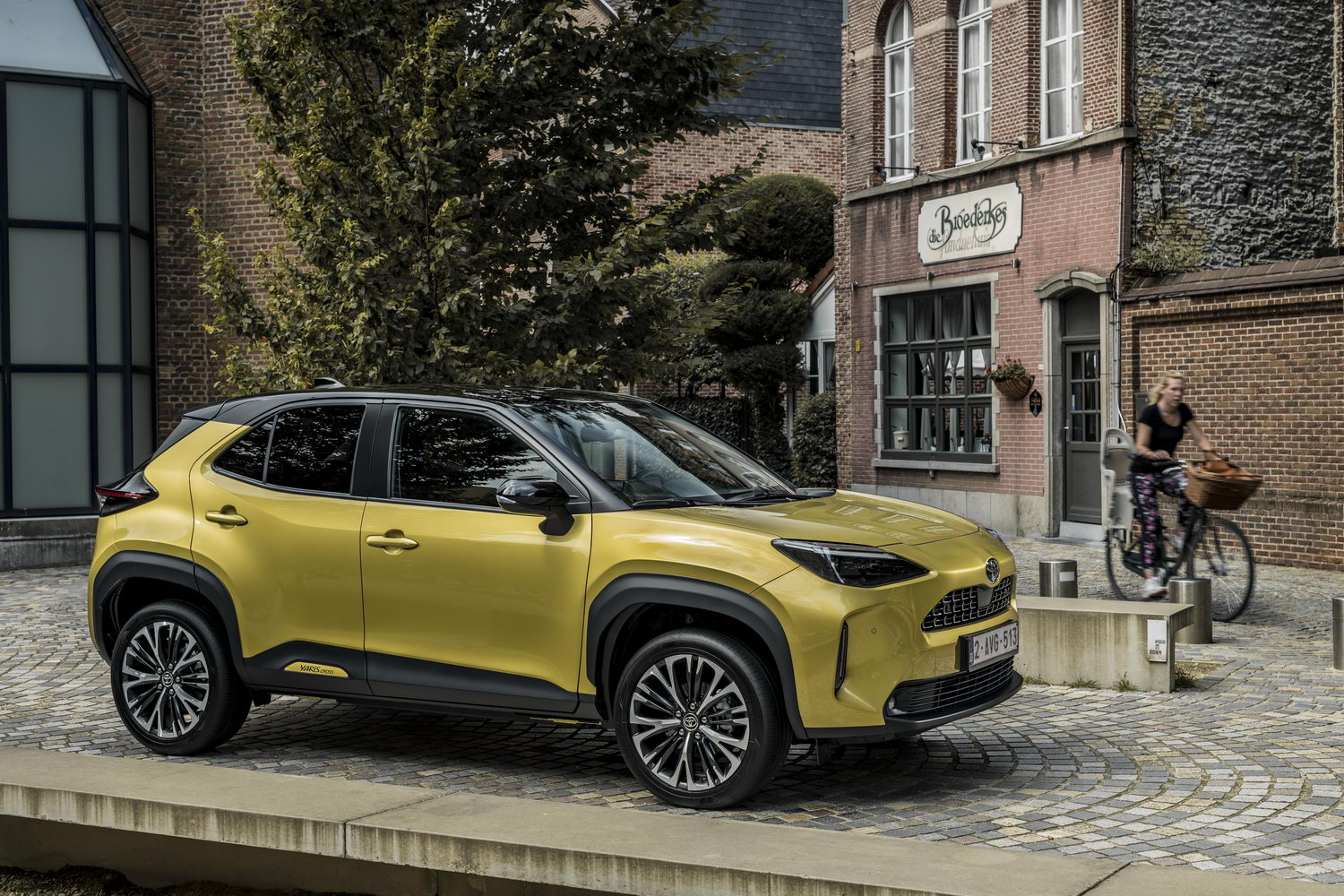 At the smaller end of the scale, we start with the Yaris Cross. It's based on the same hybrid package as the hugely popular Toyota Yaris, but brings with it a cute-but-chunky style all of its own, along with some useful cabin and boot space. When we first drove it, we said: "The new Toyota Yaris Cross comes across as one of the most convincing cars in the whole compact crossover class. It looks smart inside and out; it should have the expected bullet-proof Toyota quality; it's not at all bad to drive; and it's exceptionally economical. It's also one of the most practical cars in its class. It'll sell like gangbusters; you mark our words." Frankly, we see no reason to change that opinion.
Read our Toyota Yaris Cross review
Toyota C-HR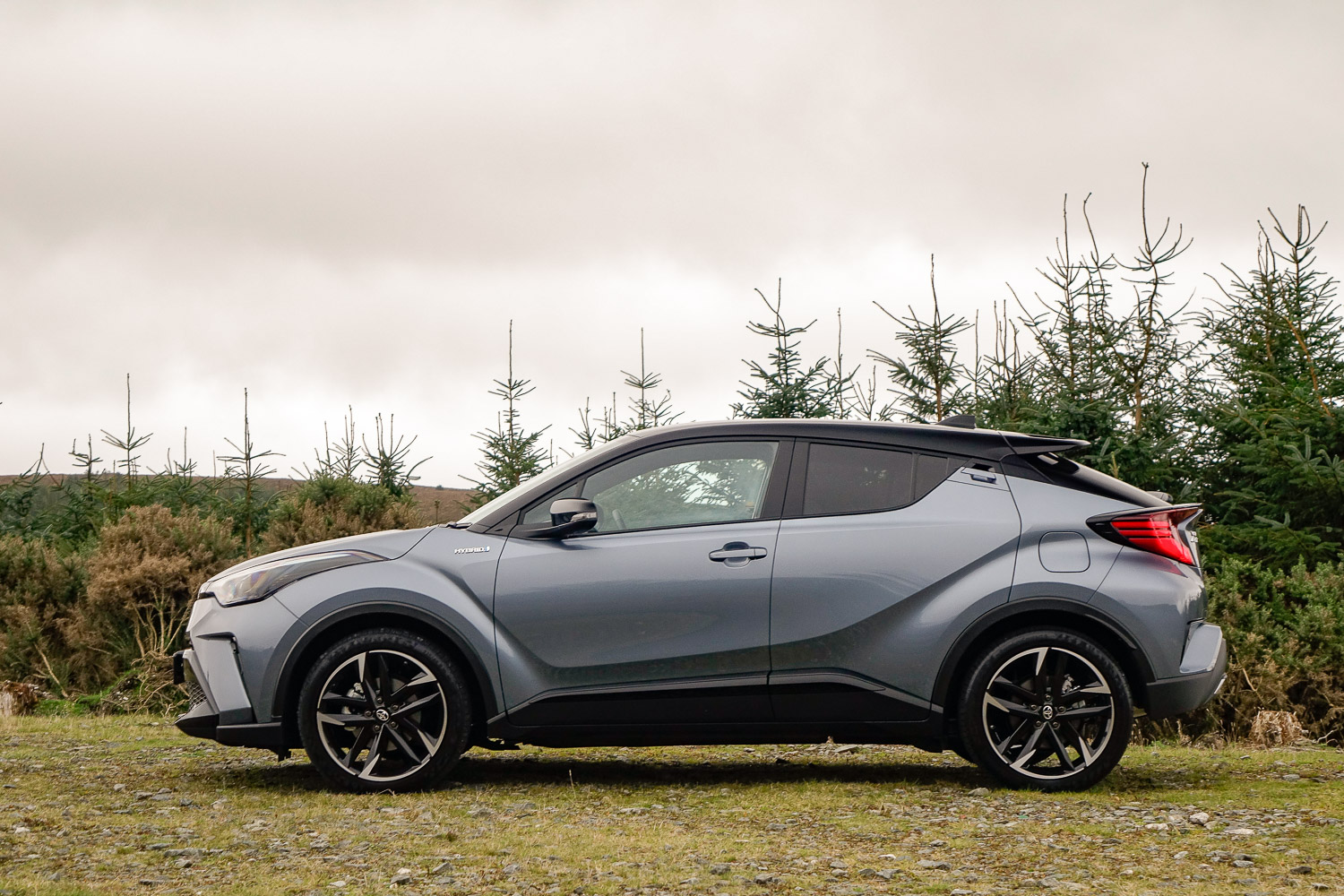 Fancy something a little more premium, and dare we say it sporty in feel to the Yaris Cross? Then there's the Toyota C-HR. It's a genuinely stylish compact crossover with a smart cabin and a frugal hybrid powertrain. "The Toyota C-HR is more relevant than ever, with its efficient petrol-electric hybrid powertrain, and it has been sensibly updated, keeping the core formula intact. It drives well, and it feels of very high quality," was CompleteCar.ie's opinion when we road-tested it.
Toyota Corolla Cross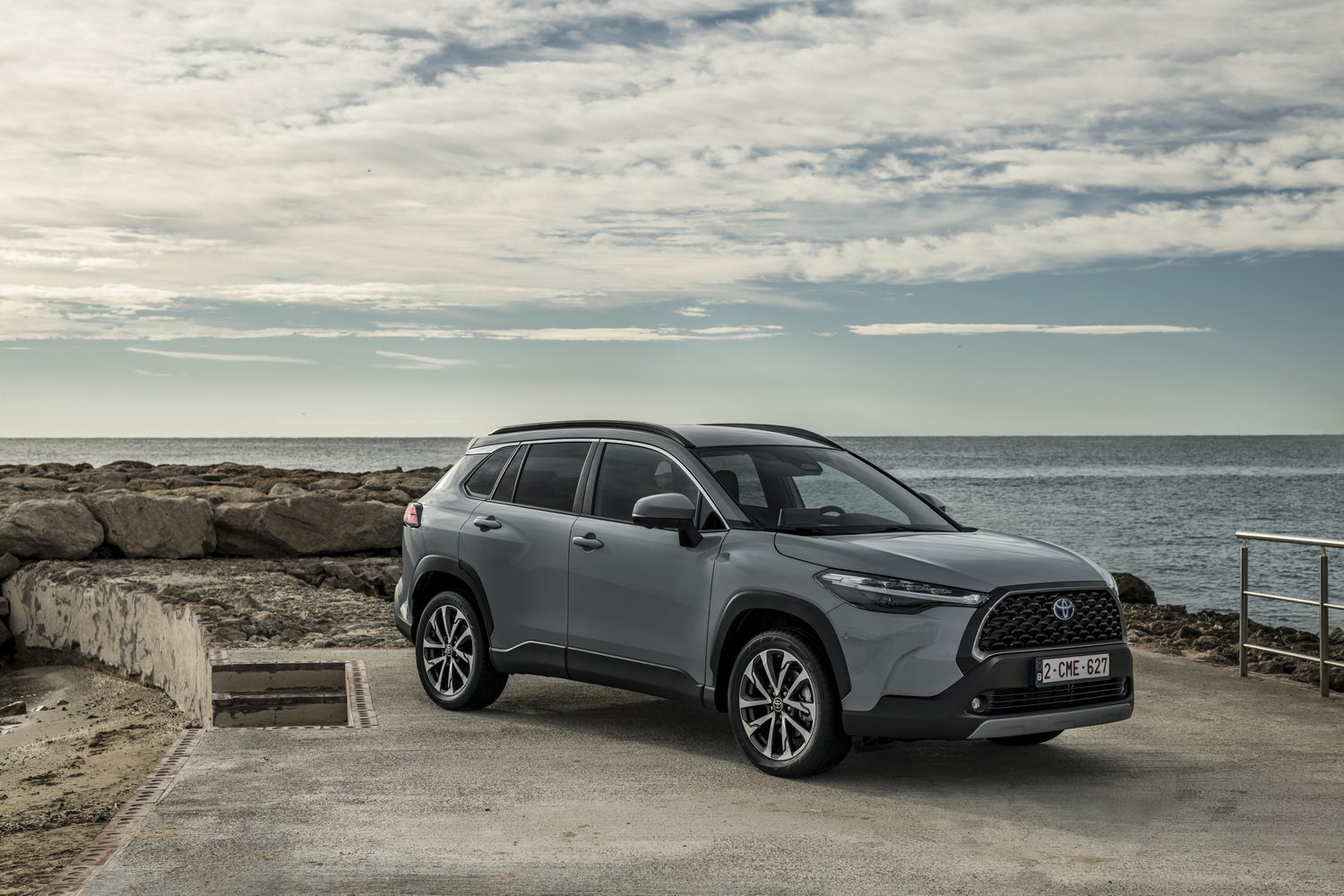 Newly arrived in Ireland is the Toyota Corolla Cross, which slots into the gap between the C-HR and the Yaris Cross, and the larger, more rugged RAV4 and Highlander. Based on the same mechanical makeup as the wildly popular Corolla hatchback, the Corolla Cross offers more space inside, more rugged styling and the option of 1.8- or 2.0-litre hybrid powertrains. Testing it, CompleteCar.ie's Shane O' Donoghue said: "The concept has been well-executed, with a decent specification, plenty of space and a good driving experience. There's no doubt that the Corolla Cross is going to be a runaway success for Toyota."
Read our Toyota Corolla Cross reviews
Toyota RAV4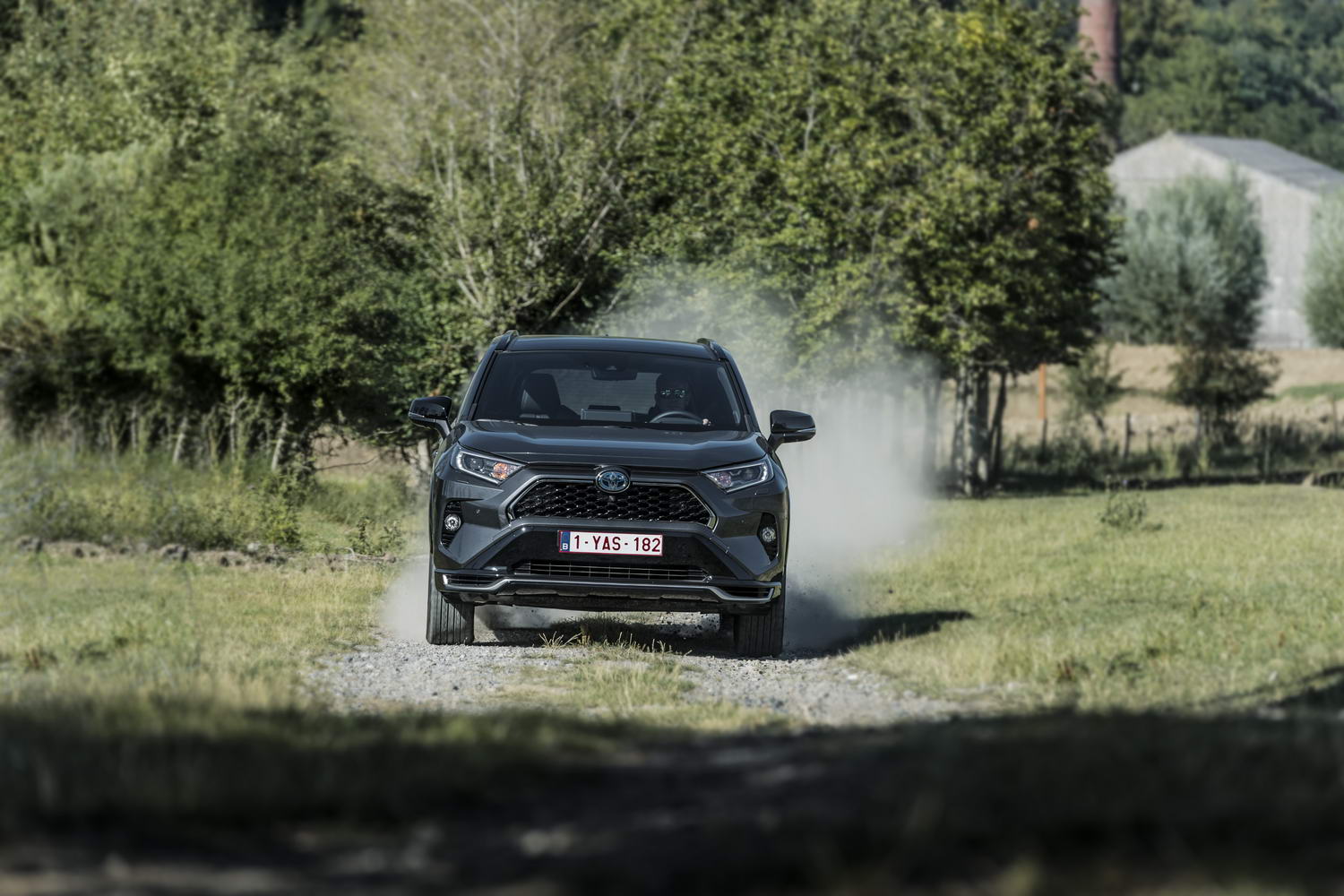 The RAV4 is the hybrid SUV that's been on sale the longest, with a hybrid version of the 'XA40' RAV4 introduced in 2016. Seven years on, that formula has been refined and improved to the point where there are now, really, three hybrid RAV4s available. There's a simple front-wheel-drive version, a more rugged and off-road capable four-wheel-drive model and a brilliant plug-in hybrid that can go for more than 70km on electric power alone. Our verdict? "It feels like a premium product inside, while the hybrid system is well integrated and still delivers great efficiency once the battery is flat - few rival PHEVs have the same talent."
Toyota Highlander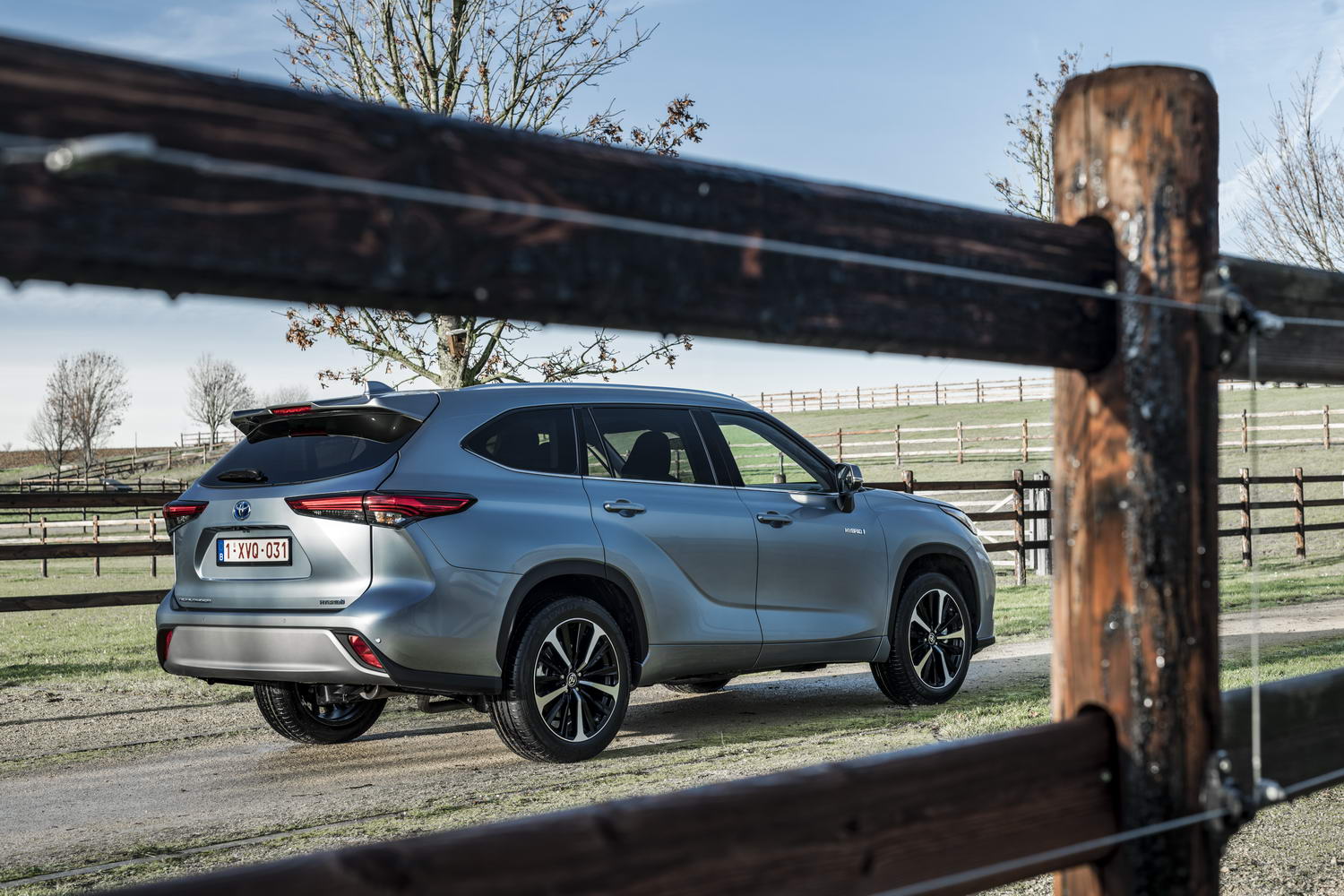 At the peak of the Toyota SUV hybrid line-up, there's the mighty Highlander. Bigger and more luxurious than the RAV4, with space for seven seats, it's the ultimate iteration of Toyota's hybrid SUV formula. "The Toyota Highlander offers the perfect solution, as a traditional hybrid that is quiet, clean and efficient around town, yet well able to travel longer distances without breaking the bank. Its spacious seven-seat layout and well-equipped cabin are sure to find favour with big families that can afford a little luxury, too" was CompleteCar.ie's conclusion when we reviewed it.
Read our Toyota Highlander review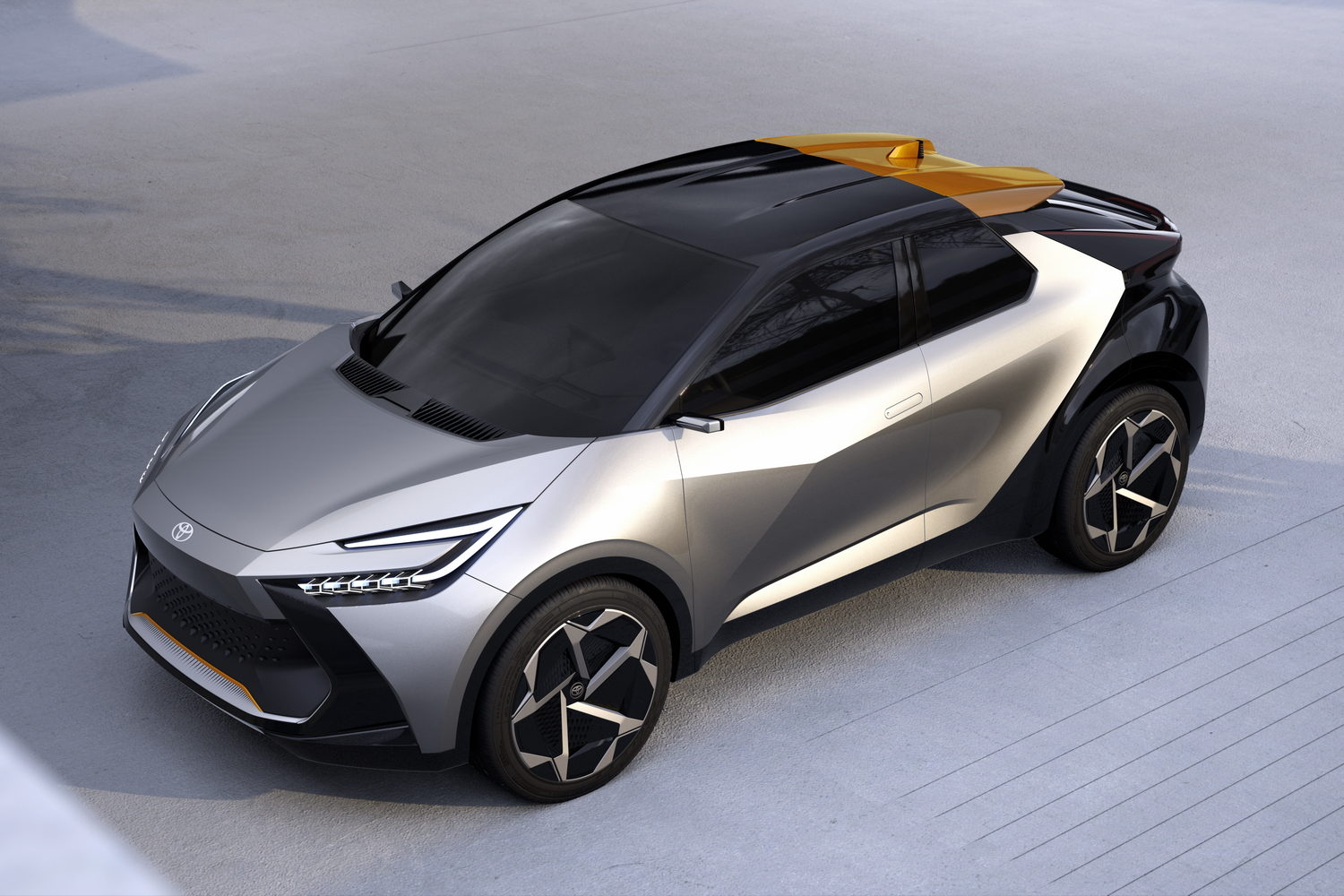 What's next for Toyota's hybrid SUVs? Well, there's a new C-HR on the way for 2024 (check out the stunning C-HR Prologue concept car for a glimpse of its styling), which will come in hybrid and plug-in hybrid forms for a start. And knowing Toyota, there's likely to be plenty more where that came from.