Only three minutes separated Gazoo Racing from what would have been a glorious finish. Just three minutes and one last lap of the Le Mans 24 Hours on a sunny Sunday in June 2016 and Toyota's in-house racing squad would have taken a memorable debut victory in the greatest race of them all.
With three minutes to go, though, it was all over. Kazuki Nakajima trickled the wounded No.5 Toyota Gazoo Racing TSO50 Hybrid across the finish line and parked at the side of the track, just beneath the famous Rolex clock that, sternly, still showed that critical three minutes to run.
Clearly, this was a staggeringly low point for Toyota's Gazoo Racing team and brand, but you could argue it was also the starting pistol that has driven the motorsports skunkworks to incredible new heights. Since that disaster, Toyota has reigned unbeaten at Le Mans, has dominated the World Rally Championship and has - in the shape of the GR Yaris - created one of the greatest road-going performance cars of all time.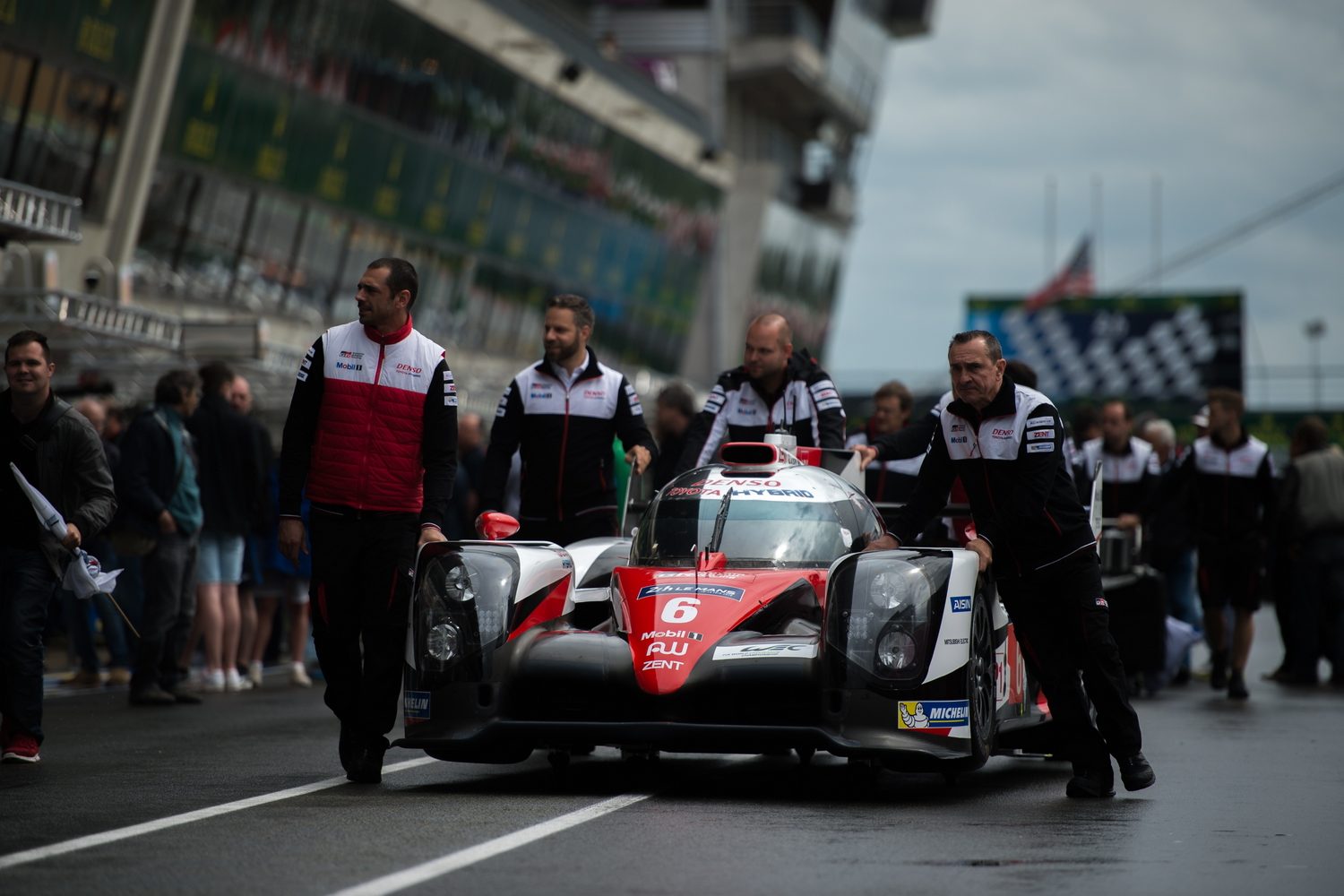 Those little GR letters are going to become increasingly important to Toyota. Where did it all begin, though? For many decades, Toyota had a slightly reticent presence in motorsports. Its first racing effort was the Toyota Sports Corner, or Tosco, team in Australia that entered a prototype of the Toyopet Crown Deluxe in the gruelling Round Australia Rally in 1957.
A decade later, Toyota dipped a toe into Group 7 sports car racing - effectively the Can-Am championship - with the Toyota 7. This little-seen racer is, honestly, one of the best-looking racing cars of all time and, while it scored some victories in Japanese championships, it's a shame it and its engine (it eventually ran with a monster 5.0-litre turbocharged V8, cranking out a lunatic 800hp) aren't better known.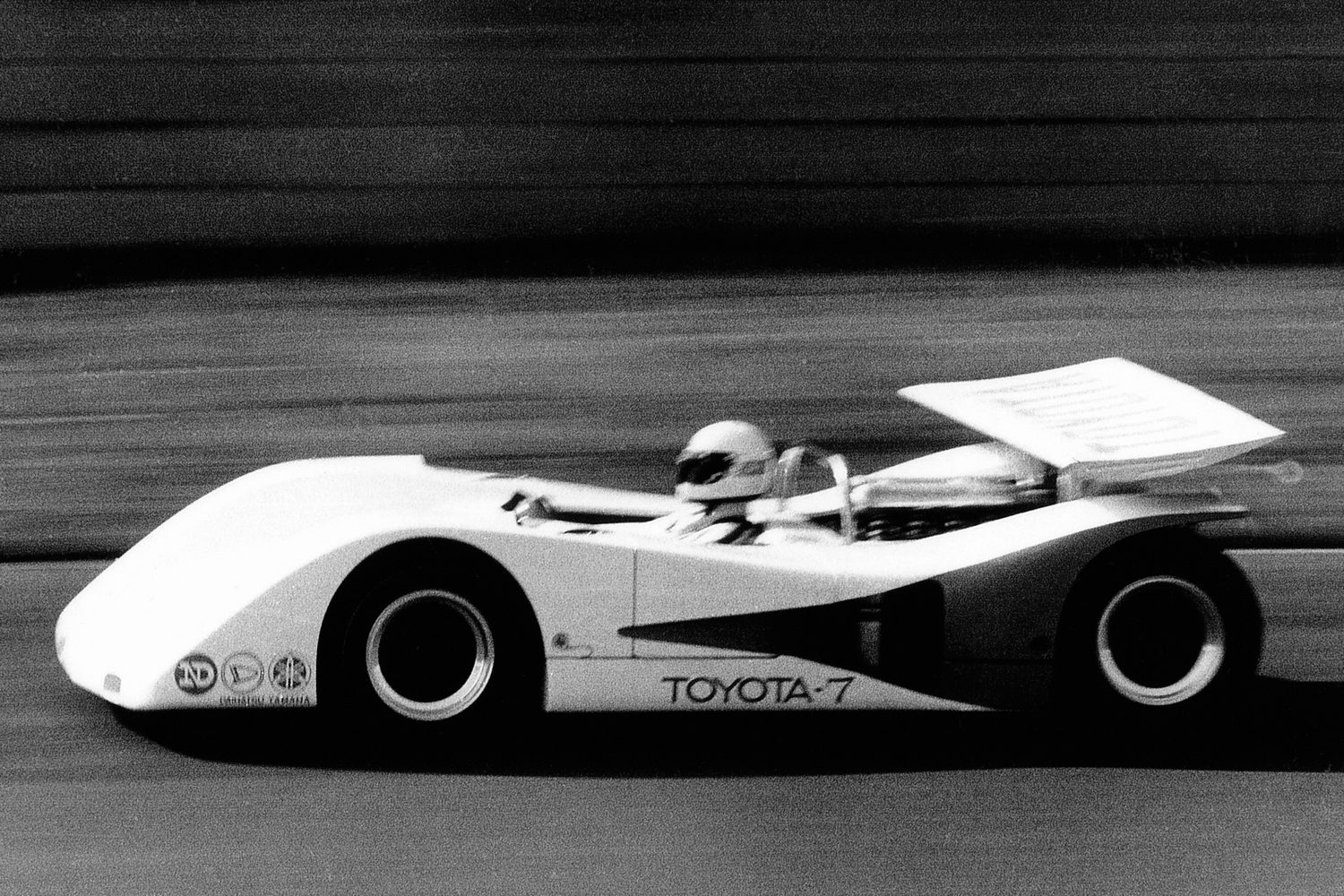 Toyota then began farming out motor racing entries to semi-independent teams, with some success. The likes of Dan Gurney's Eagle-Toyotas, and the TOMS Toyotas that competed in sports car racing and touring car events racked up many memorable victories. Then came the years of rallying success, run out of Toyota Team Europe in Cologne, with the likes of Juha Kankkunen and Carlos Sainz.
There was the first efforts at Le Mans, culminating in the incredible Toyota GT1 of 1999, which again - in a spooky foreshadowing of 2016 - had the race in its pocket until a late puncture denied it a win.
In 2002, Toyota entered Formula One as a works team, again run out of Cologne. The team had a massive budget, vast engineering backup and a roster of talented drivers. And it all came to naught.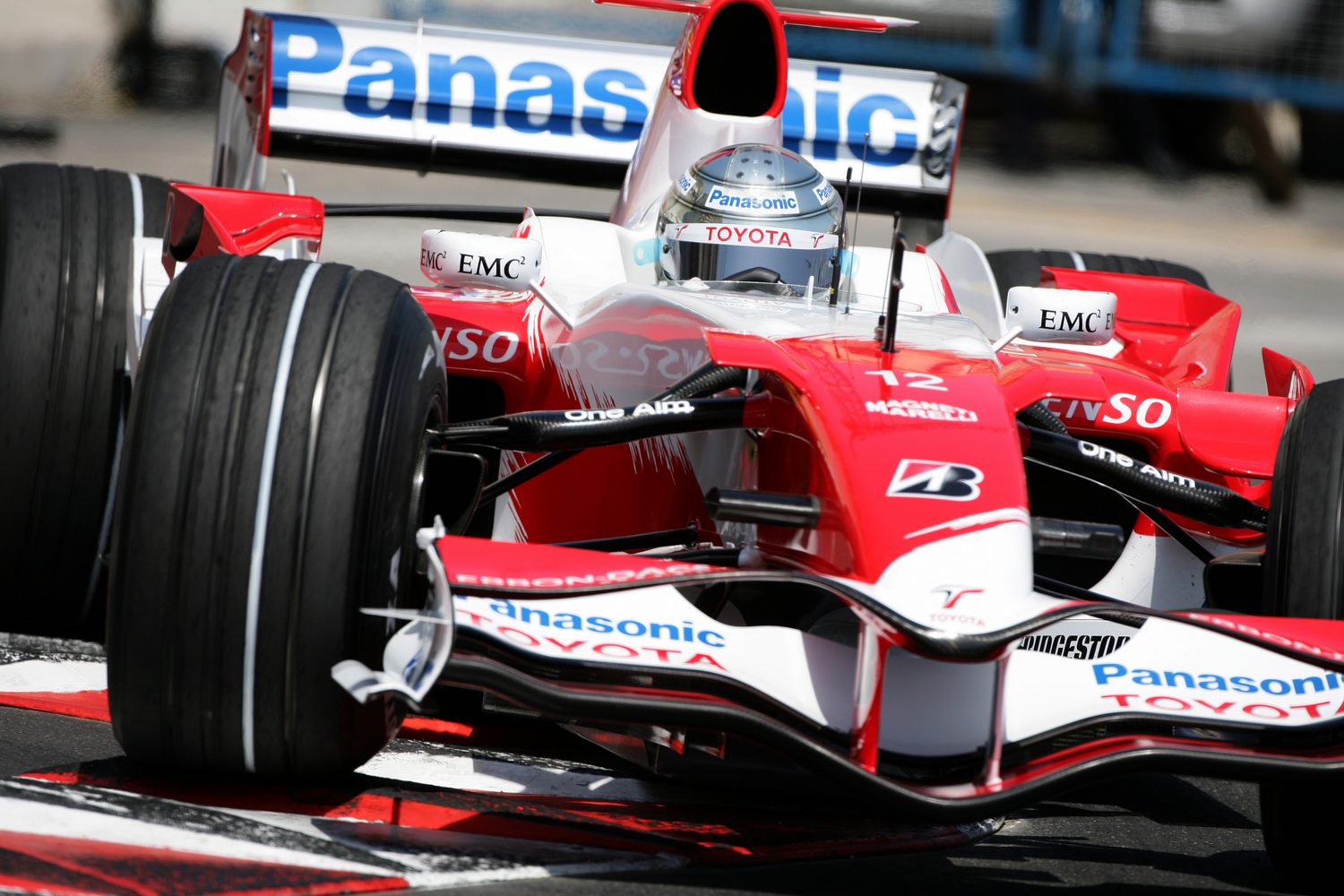 All of which must have been on the mind of Akio Toyoda in 2007, when the first Gazoo Racing car edged out of a garage and onto the track for the Nürburgring 24-hour race. In theory, Toyota wasn't officially going racing at that point, so the grandson of the company's founder had to race under an assumed name - Morizo, a moniker he still occasionally races under - and the team couldn't be called Toyota. Hence the Gazoo name; it roughly translates as a portrait or image produced by an electronic device. For portrait or image, we can infer a disguise...
The team began to rack up successes, and by 2009, Toyoda himself was the president of the Toyota corporation, which meant that Gazoo could shed its disguise and become Toyota's true motorsports works team.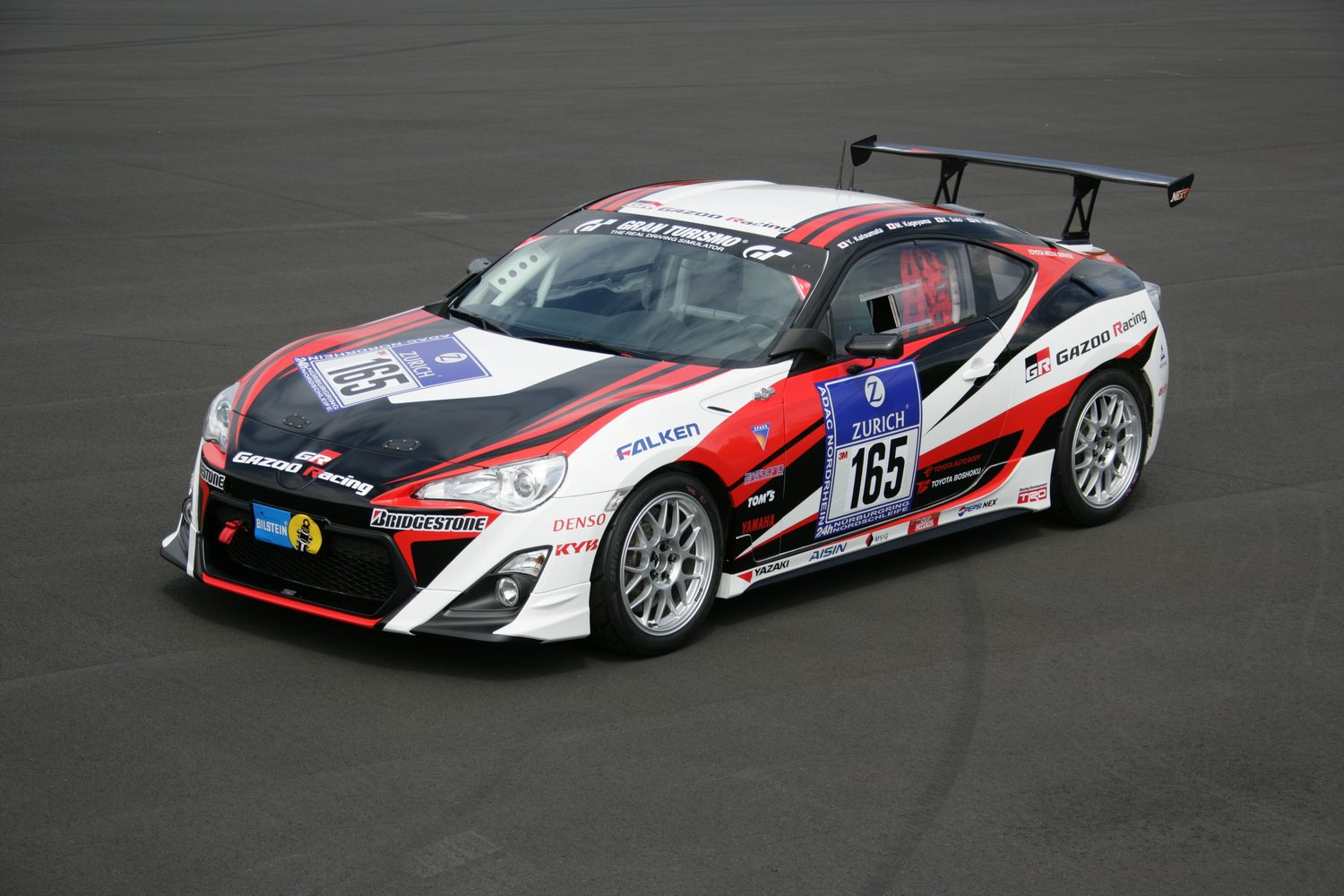 Gazoo Racing didn't quite throw out the old Toyota Team Europe setup - indeed, it's still based at the Cologne facility that TTE established, with its state-of-the-art wind tunnel. It also, at first, didn't try to do everything itself, bringing in expertise from the likes of Hugues de Chaunac ORECA racing team to help build up the Gazoo assault on Le Mans, and the team took a World Endurance Championship title in 2014.
That collaborative spirit still exists - Gazoo's rally team is based in Finland, having originally been managed by multiple rally world champion Tommi Mäkinen and these days is under the management of another hugely successful driver, Jari-Matti Latvala. Since the rally team was set up in 2017, it has taken home four drivers' world titles and three manufacturers' cups. It has been every bit as big a success as the Le Mans squad.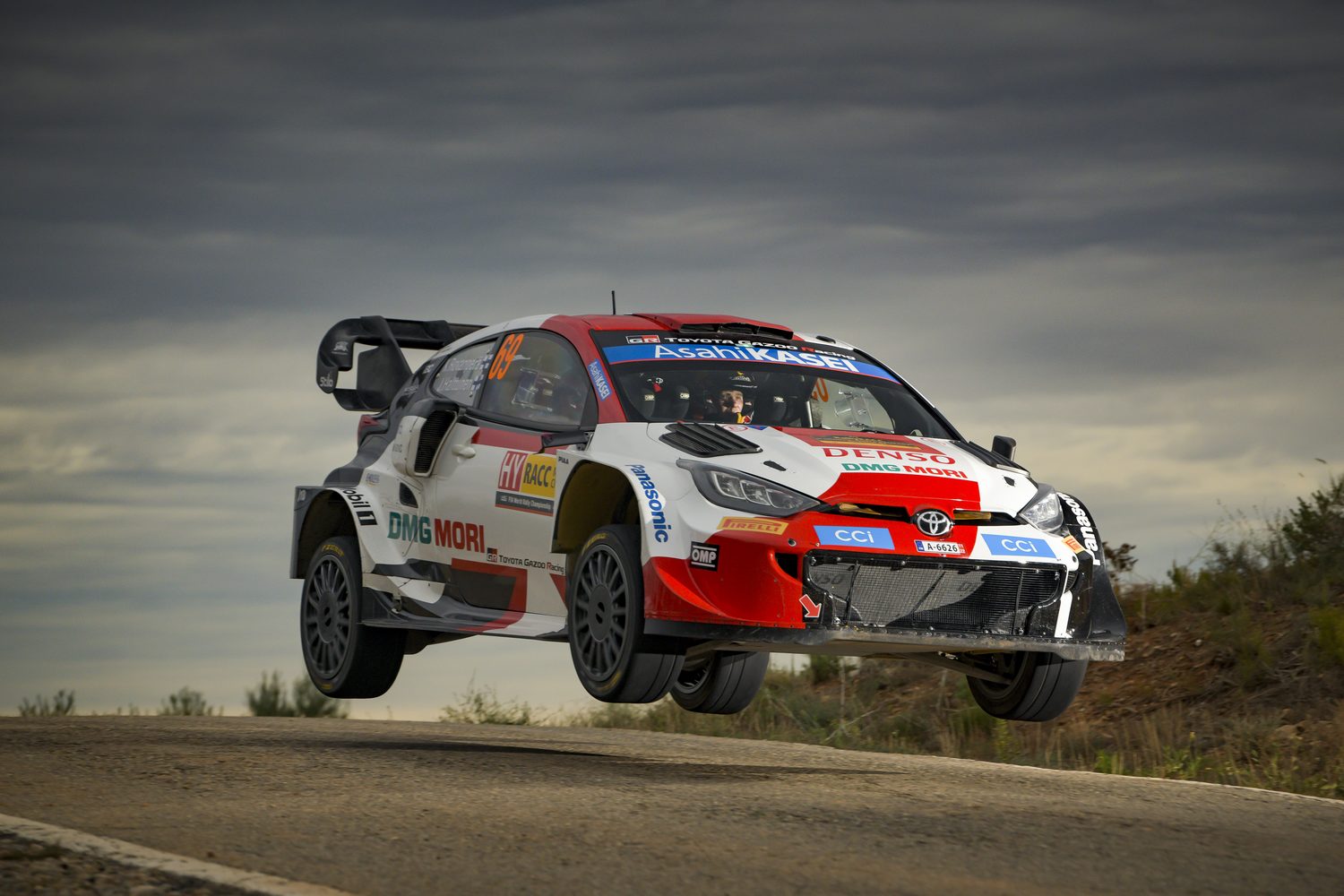 Gazoo Racing has even taken to the deserts, campaigning the mighty Toyota Hilux pickup truck in the gruelling Dakar rally events. The Hilux - long a byword for toughness - took the FIA world cup for cross-country rallies in 2016, 2017 and 2021 while the Gazoo squad won the mighty Dakar rally with the Hilux in 2019, with famed Qatari racer Nasser Al-Attiyah at the wheel.
On the road, too, Gazoo Racing is now becoming a force with which to be reckoned. The Gazoo squad had some input into the 2013 Toyota GT86 sports coupe, but that was more to do with prepping the car for racing. Gazoo's first proper road car was... not the one you think. Actually, it was a 2012 limited-edition of the dinky iQ city car, fitted with a Gazoo Racing supercharger. Gazoo created other Japan-only cars (including an incredible pair of high-performance limos based on the V12-engined Toyota Century), but its true break-out car was 2018's Yaris GRMN.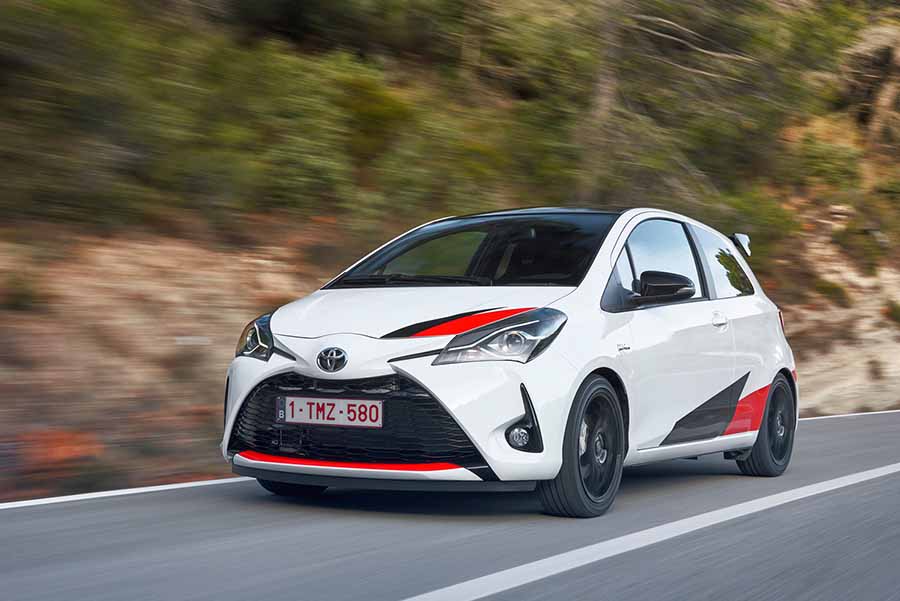 The GRMN badge is a special one - it stands for Gazoo Racing Meister of the Nürburgring, named for the track where Akio Toyoda cut his endurance racing teeth, and it's the most extreme road-going version of the Gazoo Racing philosophy. It's basically a race car for the road, and the Yaris GRMN lived up to that billing, feeling, sounding and going like a Touring Car that had escaped from the racetrack for the day.
In 2019, GR pulled out the big guns by reviving the classic Supra two-seat coupe. It's true, Toyota did tie-up with BMW (which builds its Z4 from the same platform and engines) to recreate the Supra, but the Japanese car does feel distinctively different to the German car, and it's incredibly good fun to drive.
What came next really underlined what Gazoo could do: the 2020 GR Yaris. While this three-door hatchback might look very like a conventional hybrid-engined Yaris, and shares that car's name, under the skin it's a proper homologation special. Its chassis is a Frankenstein creation mixing the best bits of Yaris and Corolla, while its engine is a unique 1.6-litre three-cylinder unit, with a turbo, cranking out a massive 272hp. It also has four-wheel drive (no other Yaris is, unless you count the top-spec hybrid Yaris Cross, which is a very different beast) and, almost uniquely amongst modern performance cars, it has a six-speed manual gearbox that has a shift action that makes a rifle bolt feel flabby and long-winded.
The GR Yaris is a proper modern performance icon, and is far more fun to drive than a bevy of sporty models from other car makers - even the BMW M3 is less outright fun than the Yaris.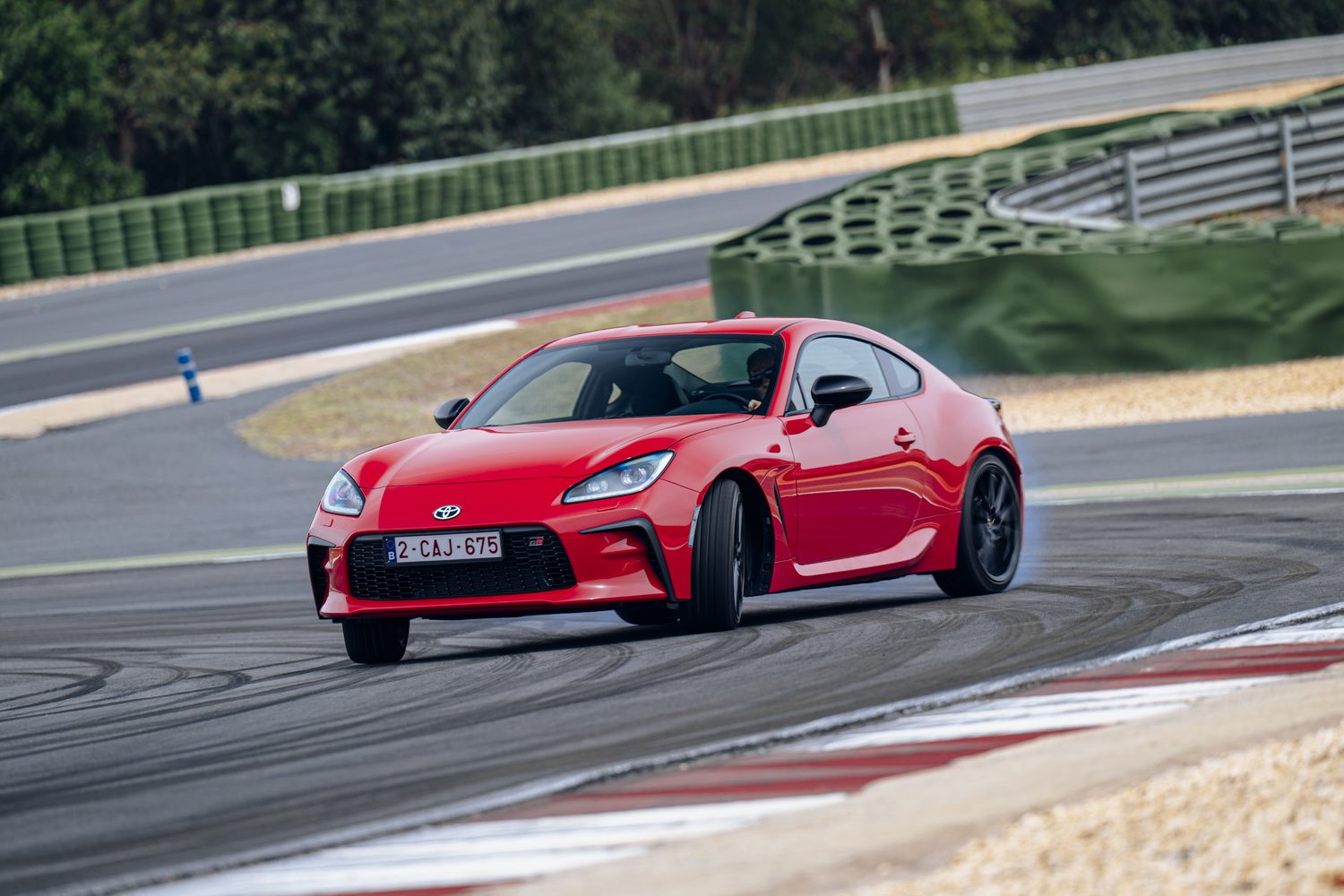 GR is also behind the replacement for the glorious GT86, the GR86. It might retain the flat-four engine and 2+2 coupe layout of its predecessor, but it is tauter, faster, more powerful and just as much fun to drive. That one is being sold globally, but only in vanishingly small numbers.
Still, you can buy GR Sport versions of Toyota's other models, including the Yaris, the Yaris Cross and the Corolla. These come with lightly sportier suspension, and in the Corolla's case the option of a more powerful 2.0-litre hybrid engine. GR Sport cars are mildly sportier than normal, giving buyers a frisson of that GR on-track magic but without the running costs or insurance bills. It's a good combo.
So, from that stomach-churning last lap of Le Mans 2016, Gazoo Racing has grown into a powerhouse of global motorsport and is increasingly sprinkling its magic on Toyota's road car range. Which makes that agonising missed win back in 2016 bearable, we'd say.