---
Published on July 1, 2022
The gang is finally all here. Or at least it will be this time next year, assuming that by 'here' you mean at the Le Mans 24 Hours, and by 'gang' you mean two of the most successful teams at Le Mans ever (plus another that's exceptionally good at producing upsets).
Porsche is going to make its return to the race that it has dominated more than any other. The German brand has 19 wins at the Circuit de la Sarthe and with the unveiling of its new racing car - which will be entered by legendary American racing team Penske - the line-up for the centenary edition of the great 24 Hours race is looking astonishingly exciting.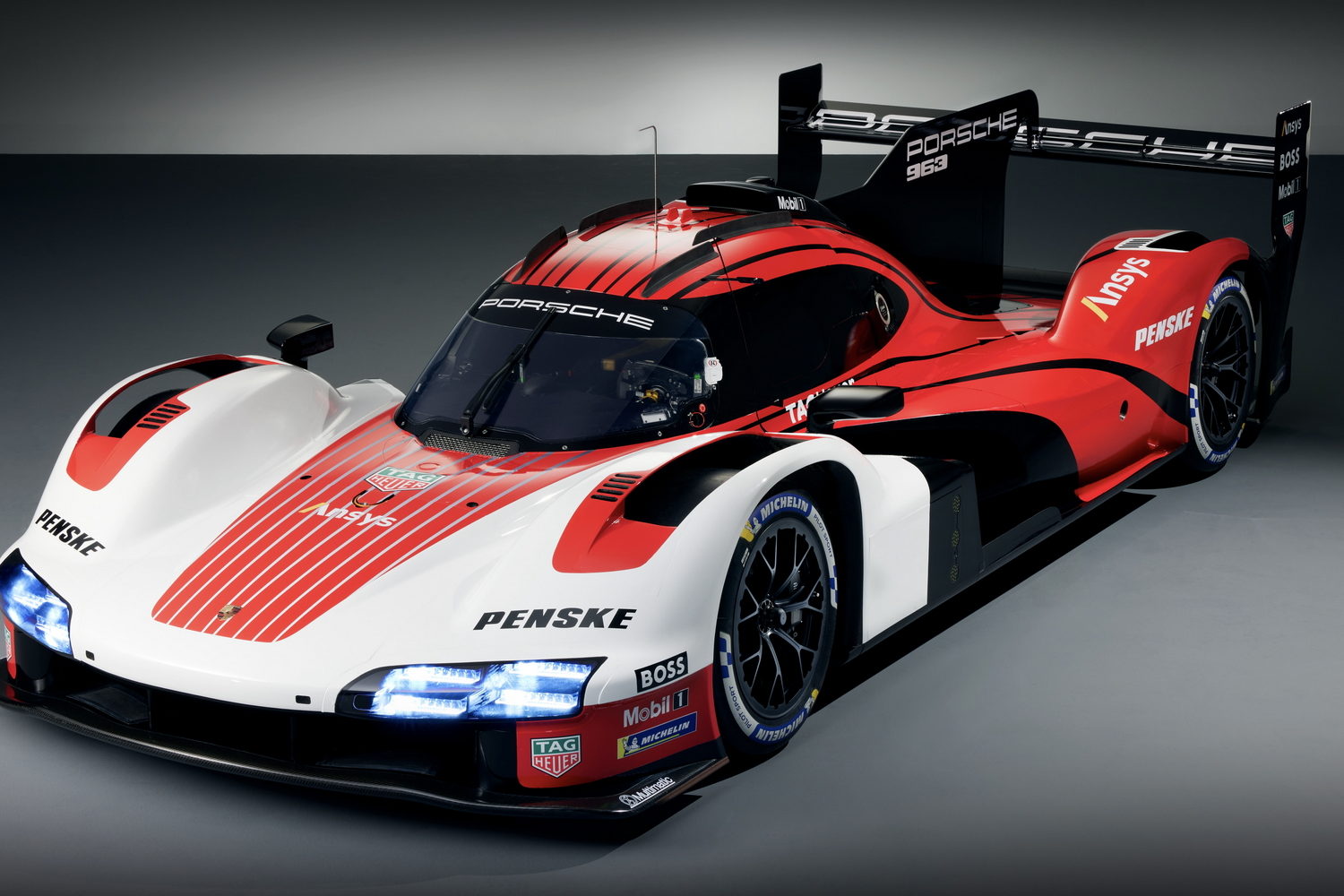 Porsche has now officially revealed its car - badged 963. Porsche has decided to return to Le Mans by using the LMDh (Le Mans Daytona hybrid) rulebook. That's the more affordable of the two options, as the chassis and hybrid systems are essentially standardised, although teams and manufacturers can still include bespoke aerodynamic packages as well as styling cues reflecting their road car ranges. Porsche's 963 has a nose treatment that seems to reference both the current Taycan electric saloon and the classic 1980s 956 and 962 racers. That's a good look, especially combined with the show car's red-and-white colour scheme, which harks back to the 917 that took Porsche's first outright win at Le Mans in 1970.
The LMDh category is essentially a compromise that allows teams to compete both in the World Endurance Championship (with Le Mans as its centrepiece, but also including races on such classic circuits as Spa Francorchamps, Monza and Silverstone) and the US-based IMSA sports car championship, which includes the likes of the Daytona 24 Hours and the Sebring 12 Hours.
To keep costs down, LMDh cars use both a standardised hybrid system and an off-the-peg chassis from a selection of well-known race car constructors. Porsche has partnered with Canadian constructor Multimatic, the firm that helped Ford to a dramatic Le Mans GT win with the Ford GT in 2016.
The Porsche team will be split in two, with the US side of the operation based in Penske's premises in Moorhouse, North Carolina while the European side will work out of Mannheim in Germany. Porsche says that modern technology will allow for the instantaneous transfer of key data between the two sites.
Power for the 963 will come from a twin-turbocharged 4.8-litre V8, which is distantly related to the engine from Porsche's now-classic road-going 918 hybrid supercar. To drive the 963, Porsche will bring in talent from its GT racing squads, including Kevin Estre, Michael Christensen, Laurens Vanthoor, Matt Campbell and Matthieu Jaminet, as well as Felipe Nasr and Dane Cameron - who drove so well in a one-off fact-finding outing for Penske in the LMP2 category at Le Mans this year. The headline name on the driving side, though, is Andre Lotterer. Lotterer is a three-time Le Mans winner with Audi, and is returning to sports car racing following a long spell in Formula E.
"Over the past few months, our people at Porsche Motorsport and Team Penske have grown into an efficient and committed squad - the Porsche Penske Motorsport Team," said Urs Kuratle, Porsche's Director of Factory Motorsport LMDh. "We'll have powerful driver crews in the four factory cars. The collaboration with our long-standing tyre partner Michelin and the chassis manufacturer Multimatic works flawlessly. The Porsche 963 should be homologated this autumn. Until then, we want to make further progress with test drives and gain additional insights. We can hardly wait for our first outing."
For now, the four-car team will be divided across IMSA and the WEC - two in each. It had been rumoured that all four would come together for Le Mans, but Porsche and Penske say that they'd rather concentrate on a two-car team for 2023. They've not ruled out the idea entirely, though...
But while Porsche will unquestionably be trying to pull off a dramatic win on its return to sports car racing, it will find that there are some obstacles in its way.
Chief among those will be Toyota - the Japanese giant has won Le Mans five times on the trot up to 2022, even if it has hardly had the best-resourced rivals in that period. Even if Toyota's mettle has not been recently tested to the fullest, the team is experienced, talented and, in the shape of the GR010 hybrid 'Hypercar', it has a very quick machine indeed.
Getting past Toyota will be hard enough for Porsche. Getting past Ferrari might yet prove harder again. The great Italian marque has thus far only teased its return to Le Mans, with a shadowy image of its new car, but it - like Toyota - will be in the full-fat Hypercar class, not the more affordable (but still doubtless rapid) LMDh class that Porsche is pursuing.
Not only will 2023 be the 100th birthday of Le Mans (although not the 100th running of the race), but it will also be 50 years since Ferrari entered as a works team in the top category. While Ferrari didn't win that year, it has unquestionable form at Le Mans, dominating the race through the first half of the 1960s until the financial might of Ford finally succeeded. It's also coming in with an experienced squad - while the new car will be designed, engineered and run from Ferrari's Maranello HQ (and will draw on both the expertise of its F1 team, and the resources that can't now be spent on F1 thanks to the budget cap), it will draw on driving talent from the AF Corse team, the semi-works squad that has seen so much success in the Le Mans GTE category for road-car based racers.
So it's Ferrari versus Porsche versus Toyota, then? Yes, but there's a major joker in the pack - Peugeot. Peugeot can't match the sheer number of wins of Porsche and Ferrari, but when it enters, the great French marque tends to succeed at the great French race. Peugeot dominated Le Mans twice in the 1990s with its amazing 905, and took a thrilling victory against Audi in 2009 with the diesel-engined 908.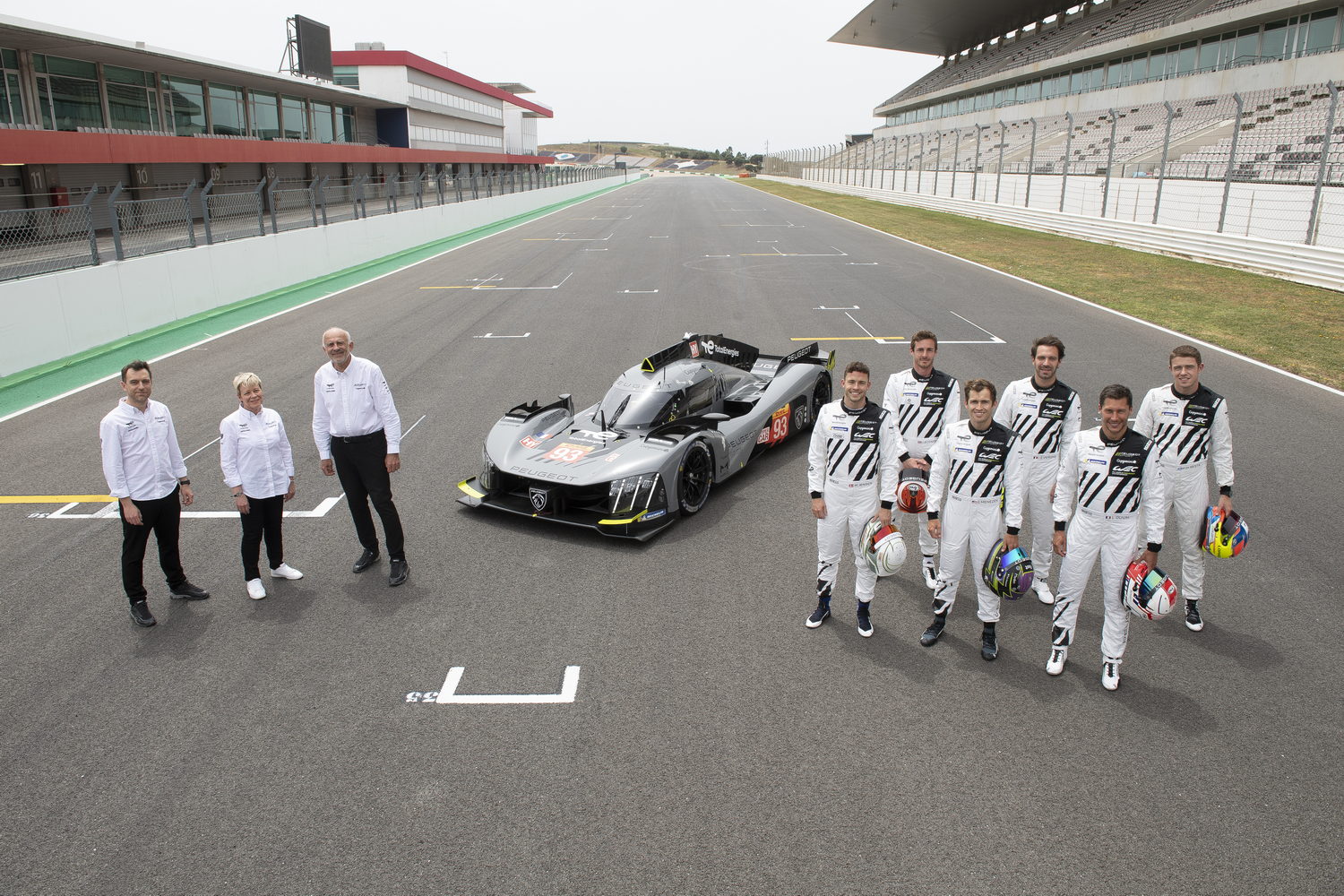 Now it's back, with the dramatic 9X8 - which will inevitably be called the 'Wingless Wonder' as Peugeot Sport has taken advantage of Le Mans Hypercar's aerodynamic rules to create a racer with no rear wing. If nothing else, it should make the 9X8 incredibly fast down the Mulsanne Straight - and on the equally fast run to the Indianapolis corner - at Le Mans.
There was the tantalising prospect that the 9X8 would compete at Le Mans this year, but Peugeot took the disappointing - if likely wise - decision to delay introducing its car until the World Endurance Championship round at Monza later this year. To have run at Le Mans would have meant freezing the 9X8's design, and the team figured that more testing and more design tweaking was probably a better idea.
Olivier Jansonnie, Technical Director of Peugeot Sport, said: "The Peugeot 9X8 is effectively the physical embodiment of the concept we revealed back in July 2021. The challenge we have faced in recent months has been two-fold and has involved forming a team to then produce a car and prepare it for its competitive debut. With only weeks to go until its maiden competitive outing at Monza, the Peugeot 9X8 has been clocking up the kilometres in testing at a variety of circuits. At the end of the day, however, there is no substitute for actual racing, and we can't wait to discover the potential of our hybrid-electric Hypercar, which was developed in-house to demonstrate our skills in the realm of hybridisation and other areas."
So it's Porsche versus Ferrari versus Toyota versus Peugeot then? But - as the infomercial man always says - wait, there's more. Cadillac is coming back to Le Mans. Like Porsche, Caddy is exploiting the LMDh rules that make for a more affordable racing car - Cadillac will source its chassis from Italian constructor Dallara - and is coming back to Le Mans for the first time since 2002, when its open-topped Northstar LMP racers famously ran fitted with night-vision cameras that broadcast their images live over the web. While Porsche has Penske in its corner, Cadillac has tapped the equally legendary IndyCar team, Chip Ganassi Racing, to run its Le Mans and North America IMSA racing programmes.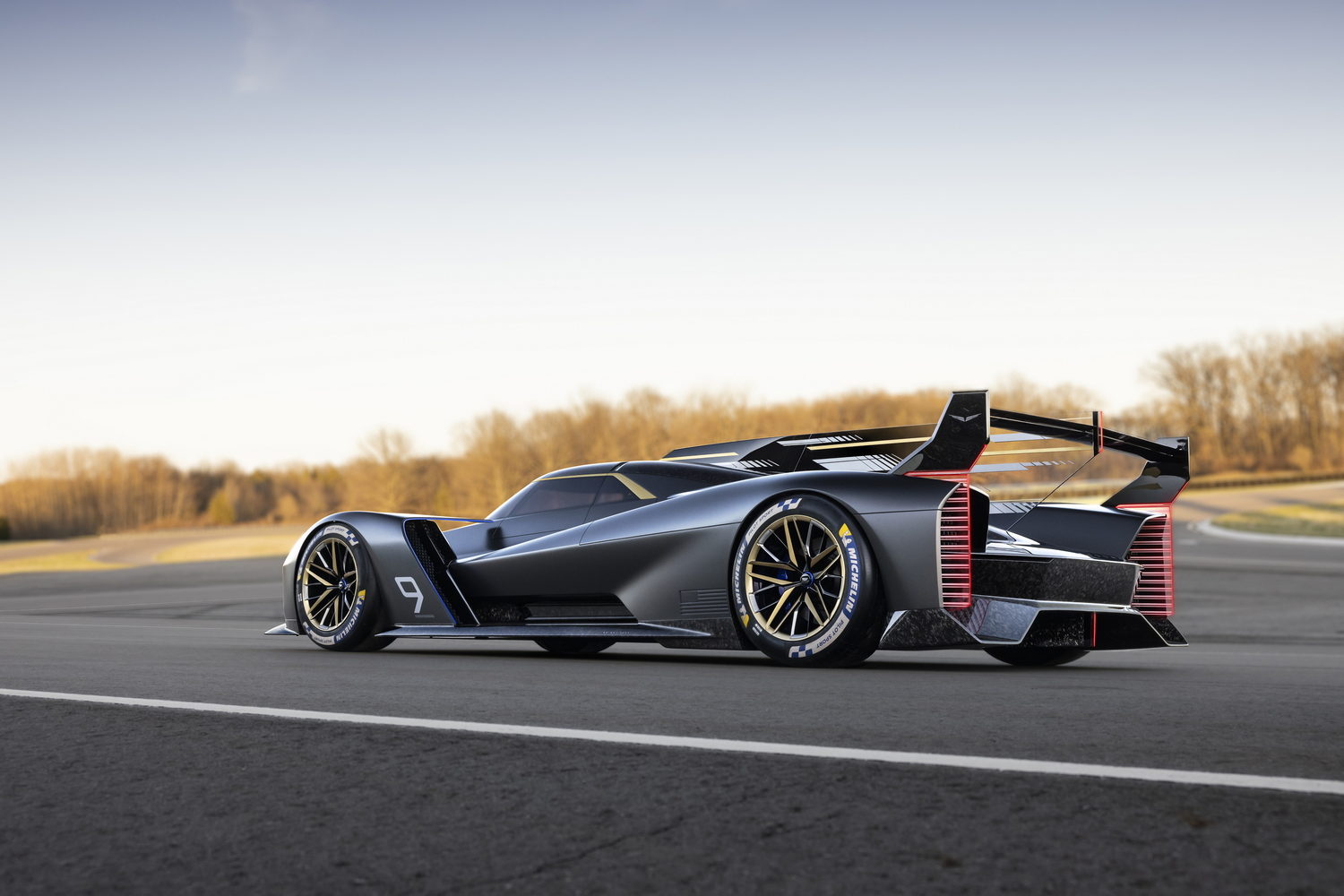 Mix in the existing Glickenhaus team - underfunded but with a fast car - and likely future entries from Alpine (which has said it will build a Hypercar) and Honda (whose luxury spin-off Acura has already confirmed an LMDh car for IMSA racing if not yet for Le Mans) and possibly Lamborghini too and you have a mouth-watering future for endurance racing.
And then there's BMW. BMW has already shown off a stunning-looking LMDh car with which it wants to go racing, Stateside. The Munich brand hasn't yet confirmed an entry at Le Mans, but it has been dropping some heavy hints about wanting to add to its one and only outright Le Mans win, scored with the help of the Williams F1 squad in 1999. While a Le Mans return for BMW in 2023 is perhaps not on the cards, 2024 would be the 25th anniversary of that last win... Here's hoping.