Latest Blog
by
Neil Briscoe
on 19 Nov 2014 |
"We want to decode the DNA of urban mobility." These were the words of Audi chairman of the board Rupert Stadler as he presented the third Audi Urban Futures prize to the winning team from Mexico City. The idea behind Urban Futures is to try and help Audi, and cities across the world, better understand the intersections between private car and public transport use, and to try and use Audi's technological breakthroughs as solutions to problems like congestion or inadequate parking spaces.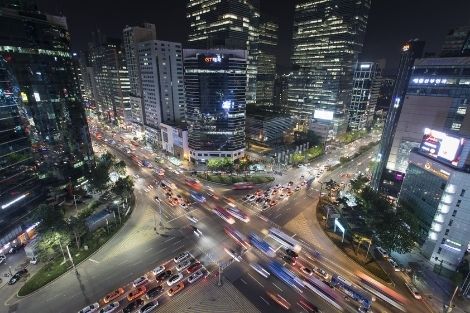 There were four teams in the running, representing four major urban areas. Mexico City's team won with a proposal to use the data flowing from the mobile phones and devices of the city's 22-million inhabitants to build a 3D map of transport usage. With that knowledge, it also proposed the creation of a Bitcoin-like currency - MobCoin, which could be earned and traded for using transport solutions like car sharing and car pooling, as Mexico City desperately tries to shake off its label as the world's most congested city.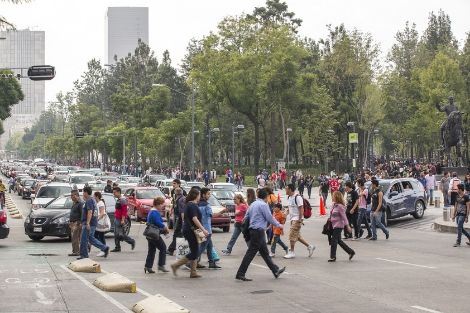 Other entrants included Boston (which presented modelling software that predicts the effects new technology will have on traffic flows and transport use), Seoul (which posited a future where cars become much more like social living spaces) and Berlin (which created a hybrid of private transport and public rail using interlocking wheel-shaped pods).
It was all very high-tech and happy-clappy about the future, but it was underpinned by a very real and unpalatable truth - that cities across the world would quite like to ban private car use altogether, an outcome that Audi (nor any car maker) simply cannot afford to let happen. By extending its technological reach to include urban planning and multi-mode transport solutions, Audi is clearly trying to make itself indispensable to city managers and planners in the future.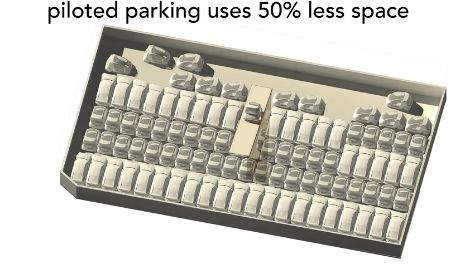 Probably the most real and impressive technology spoken of was Audi's automated parking system. Already at the prototype stage, this allows you to drive your car into town, and then get out and tell your car, by smartphone, to go and find a parking space. This allows, says Audi, the car to slot into much smaller spaces than at current and potentially reduce the land-space needs of car parks by as much as 50 per cent.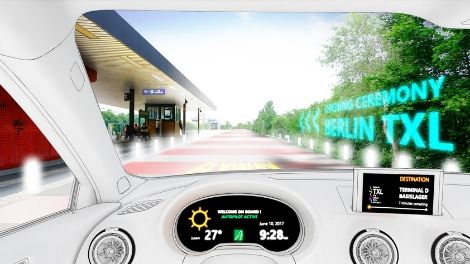 We were also allowed a quick spin in an A3 equipped with Audi's new traffic light communications tech. It's an on-board system that communicates with the server controlling a city's traffic lights (Berlin, in this case) and which knows ho long they'll stay green or red for. It can then tell the driver the optimum speed at which to drive so as to catch as many green lights as possible. It will also re-start your engine five seconds before a red light goes green, so as to make sure you're ready to go. Audi claims that the system can help to get many more cars through a green light cycle than can be done with just the driver in charge and that it can significantly reduce congestion and emissions. It's a relatively simple system, a bit daunting at first with all the extra information to take in, but it would be easy enough to adapt to, we reckon, and certainly makes driving in town more relaxing.

Be in no doubt that Audi is deadly serious about this. As Stadler himself said "Without mobility our economy would quickly grind to a halt. There will always be a market for private cars in cities, no matter how god the public transport system gets, and part of being premium in the future means more space in cities and more time for citizens."
by
Dave Humphreys
on 04 Nov 2014 |
Monday October 20
A delayed start to my week thanks to a Lufthansa pilots' strike, but it did leave me enough time to drop back my test car and collect a BMW 2 Series Coupé in 220d form. Thankfully all was right again with some promptly re-booked flights meaning I still made it to Frankfurt in time to spend some time learning about Porsche's latest hybrid technology. Who would have thought a decade ago that Porsche of all brands would be one of the leaders in plug-in hybrid technology?
Tuesday…
by
Neil Briscoe
on 03 Nov 2014 |
If you're going to have a car show that tries to probe deep into the future of not just cars but humanity's very relationship to cars, then it may as well be in Los Angeles. At the same time as the LA show every year, there's a major competition to create the most radical and far-sighted concepts of what our future cars could be and how we will work and interact with them. It seems appropriate that the same city that gave us the dystopian/utopian automotive futures of The Terminator, Demolition Man, Robocop and Minority Report (not to mention the…
by
Paul Healy
on 15 Oct 2014 |
Today is the day: the penultimate Budget of this term for the Fine Gael/Labour coalition government and the first that has not been labelled an 'austerity Budget.' But how will it affect you?
We'll be here the moment Minister Noonan takes to the rostrum to deliver his Budget and will bring you all the information in real time. Check back often ;-)
COYBIG: Not Budget related but...
MORE >